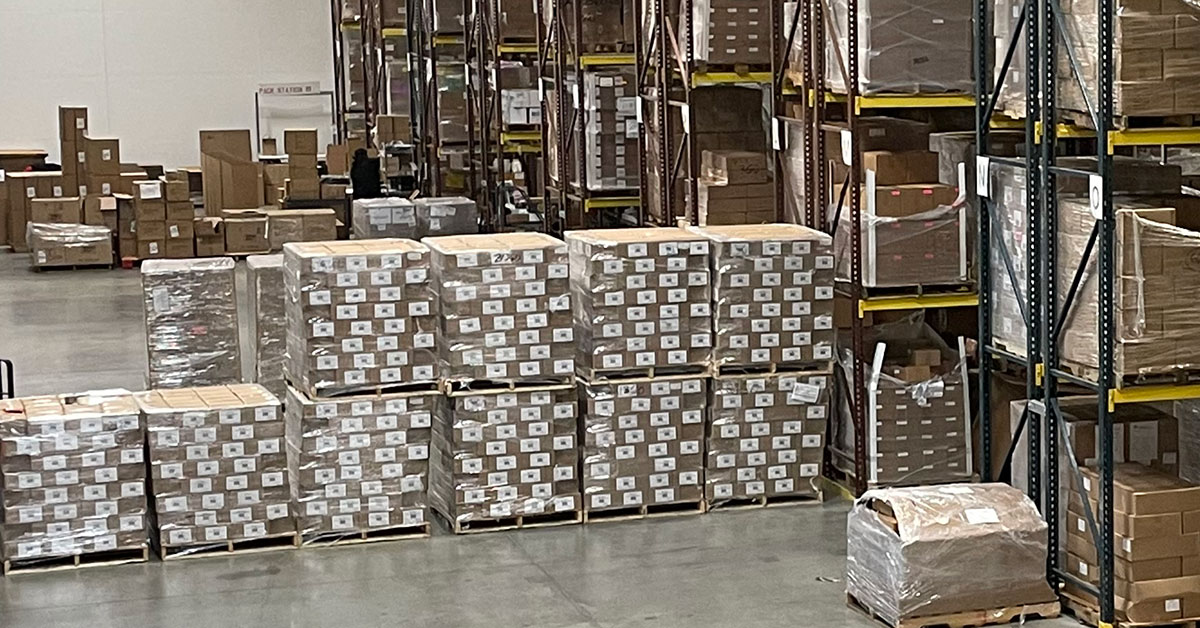 What Is a Fulfillment Center and How Do They Work?
As of 2021, businesses' relationships with fulfillment centers are going from transactional to strategic, and the research shows that the demand for them is only going to increase. For example, one report expects the demand for a certain type of fulfillment center to grow ten times larger by 2025.
As shipping productions are becoming more complex, fulfillment centers provide essential technology for streamlining these services.
What is a fulfillment center? And how exactly do they work? We'll guide you through its definition, benefits, and how it differs from a warehouse.
What Is a Fulfillment Center?
In short, a fulfillment center is a place that processes and ships orders for a business.
However, there's more to it than that. It's a location where a 3rd Party Logistics company (3PL) fulfills orders on behalf of their customers. Fulfillment operations include packing customer orders, labeling them, and shipping them on time.
They're also called fulfillment depots or fulfillment warehouses. Both fulfillment centers and warehouses store products for a company. However, their goals and operations are different.
Difference Between a Fulfillment Center and a Warehouse
A warehouse is a location where a business can store its inventory. They usually receive products ordered in bulk.
Carriers may deliver these products on a weekly or monthly basis. However, that's usually the extent of their operations.
Warehouses are useful to serve B2B operations. They can pick up and deliver packages in bulk without worrying about labeling or returns.
On the other hand, a fulfillment center's goal is to ship out orders to their client's customers. There, employees will read orders and assemble the products into the correct packages.
Many businesses, like eCommerce sites, have expedited shipping options. So, shipping carriers will visit fulfillment centers daily to meet this demand.
These daily operations make fulfillment depots great for B2C and eCommerce services. Some eCommerce businesses connect with multiple fulfillment centers nation-wide. Having several locations makes it easier to deliver products quickly over a short distance.
Business owners can expect warehouses to store their items for months. However, in a fulfillment center, they expect to ship out inventory within the month.
Standard Fulfillment Operations
Fulfillment operations may vary depending on whether it serves a B2B or B2C group. However, general fulfillment operations go as follows:
The business ships inventory to the fulfillment center. They may do this on a routine basis to prevent their stock from running low.
A customer makes a payment on the eCommerce site.
The fulfillment depot notes if it's in stock and begins processing the order. They may mark a new order in their software. This feature can help a business see when they're preparing the package.
The fulfillment center assembles the required products into a package. They may also make it into kits if it's a subscription service.
The center is ready to label the parcel for shipping. They may add branded labels, accessories, or rewards per the brand's directions.
A partner carrier comes to pick up the shipments within a day.
The happy customer gets their product.
Fulfillment operations can also include responding to return requests. The fulfillment warehouse may receive a customer's return and inspect it for damages. If it's in good shape for resale, they can stock it back in the fulfillment warehouse.
Benefits of a Fulfillment Center
As you can imagine, a fulfillment warehouse streamlines the order and delivery process. However, there are several extra benefits that 3PLs have to offer below.
More Time to Focus on Your Business
Many eCommerce businesses benefit from having a one or two-day shipping option available.
Without a fulfillment center, business owners would need someone to bring the customer order to the post office every day. The extra labor would cost valuable time, money, and energy.
With a fulfillment center, entrepreneurs have more time to focus on other aspects of their business which can include marketing or product development. Then, they only need to check the 3PLs software periodically to make sure their orders are moving seamlessly.
Built-In Automation
It can be costly and challenging to learn new technology on your own. Thankfully, fulfillment warehouses offer original software to support you.
This software can be cloud-based applications for real-time inventory tracking. They can include built-in analytics and reporting tools.
These features allow entrepreneurs to see what's happening with each order. Yet, they feel less stress since they don't have to handle each one themselves.
Data can include peak fulfillment times, revenue by daily orders, and low stock notifications. These analytics help entrepreneurs make better supply chain decisions for their businesses.
Your Logistics' automation tools can make the delivery process 4x faster. RFID and barcodes allow fulfillment center employees to scan every record for smooth digital management.
Reduced Rates
A fulfillment center can make contracts with carriers to reduce rates. These contracts allow them to ship cargo by volume instead of by individual parcels. An excellent 3PL provider will pass on those reduced rates to you.
A survey showed that 8 out of 10 customers preferred free shipping over fast shipping. This metric provides businesses an incentive to lower their shipping costs.
When a fulfillment center lowers its delivery cost, you can pass those savings on to the customer. It's a win-win situation for everyone involved.
Carriers like FedEx and UPS offer additional discounts based on delivery distance. So, partnering with fulfillment centers in several locations can increase your savings even more.
Our Fulfillment Services
Fulfillment operations look different depending on your exact business model. For example, subscription services may require personalized kitting while a B2B-focused fulfillment center prioritizes quick shipping in-bulk.
Some examples of fulfillment services we provide are:
eCommerce Fulfillment
Subscription Box Fulfillment
Direct Sales Fulfillment
B2B Retail Fulfillment
Your Logistics has also worked with eCommerce platforms like Etsy, Shopify, and Amazon.
Ultimately, fulfillment warehouses offer a great way to manage inventory and meet customer demands. Over time, fast delivery and friendly service can build your customer's trust.
Learn more about how Your Logistics can provide fulfillment centers in Dallas and Las Vegas.