Partner with Your Logistics to fulfill your direct sales orders on-time and error-free.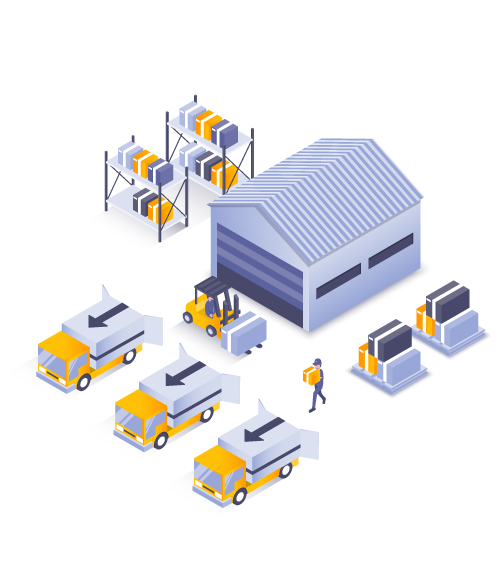 Let us help your Direct Sales business grow.
Our direct sales fulfillment services are Affordable, Personal, and Professional

Get Fulfillment Off Your Plate
Never worry about a shipping again.

Increased Speed & Efficiency
Fewer errors. Happier customers.

Save Time & Money
Focus on your products and business.
Direct Sales Fulfillment Challenges
Running a direct sales business comes with many challenges, with fulfillment being one of the largest hurdles to overcome. Order sizes and volume vary, growth can come quickly, and you are probably constantly introducing new products.
Our direct sales fulfillment works in tandem with you and your established or startup direct sales business. It is a collaboration to ensure your order and shipping processes align with rep and customer expectations, along with the brand image.
First, it is crucial to learn more about your business' needs and goals, then develop a functional fulfillment plan.
Once a thorough plan and pipeline are compiled, our direct fulfillment systems and workflows help your business move forward efficiently and effectively. The result? A happy network of sales associates and end customers. Both of which will provide consistent word-of-mouth growth and referrals, which is the most effective marketing form for an entrepreneur like yourself.
Benefits & Features of Direct Sales Fulfillment from Your Logistics
To the uninitiated, product fulfillment may wind up costing too much money to remain viable—the business shutters.
But with our direct fulfillment systems, you and your direct sales business enjoy the following key advantages and features to help make your decision easy:
Ready to Grow Your Direct Sales Business?
If you're ready to offload fulfillment in your direct sales company, you've come to the right place.
A customized solution guaranteed to fit within your budget and business requirements, ensuring total satisfaction with your customers, is only a phone call away.