eCommerce Fulfillment Center(s)
Your Logistics operates multiple state-of-the-art fulfillment centers in Dallas, Las Vegas, Lewisville and Hagerstown to handle all your eCommerce 3PL needs.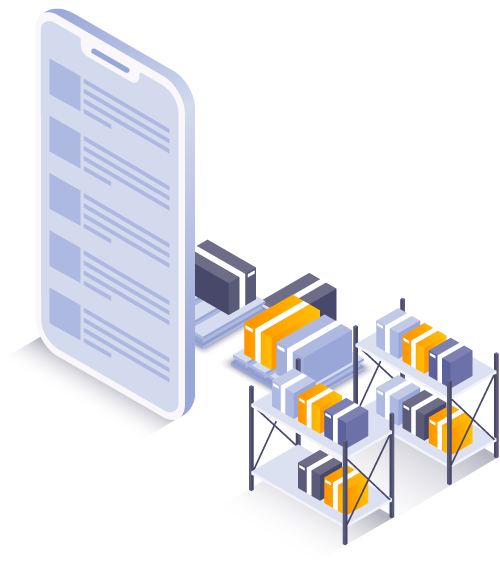 Let us help your eCommerce business grow.
Our 3PL Services are Affordable, Personal, and Professional
What is an eCommerce Fulfillment Center?
If you own or manage an online store, one of the biggest challenges you face when dealing with eCommerce shipping is getting your customers' orders filled correctly and on time. In fact, it is not an exaggeration to say that eCommerce fulfillment is the #1 key to keeping your customers happy and loyal, reducing cancellations and returns, and maximizing your profits.
But what exactly is e-commerce fulfillment, and what does it involve?
In short, eCommerce fulfillment services include all the logistics involved in warehousing and managing inventory for an online store, then getting the products a customer orders into their hands after an order has been placed.
Let's take a look at more of the details involved in the process.
The eCommerce Fulfillment Sequence
As discussed previously, e-commerce order fulfillment is the step-by-step sequence of events involved in delivering your products to your customers after they order from your website.
Once an order is placed, it must then be:
Processed
Taken from inventory (picked)
Packaged and labeled for shipping
Transported
Verified when delivered
Depending on the types of products your online store offers, the individual steps of this sequence may look a little different. For instance, if you offer subscription products, orders after the customer's initial signup are going to be automatically placed, picked, packed, and shipped based on the interval they choose (or you define). Or, you might offer different bundles, in which case when an order is placed the eCommerce fulfillment center has to package a specific set of products together based on the bundle SKU the customer ordered.
There are many different ways the process varies, but instead of spending the time, energy, and money perfecting this process in-house, savvy business owners use third-party logistics — 3PL — companies like Your Logistics to handle everything for them, saving time and money while improving customer satisfaction.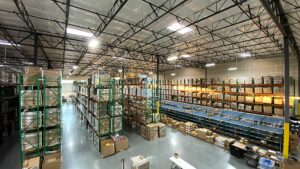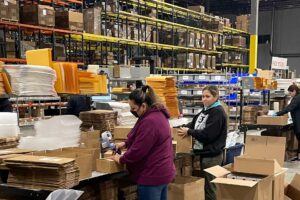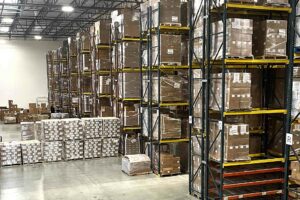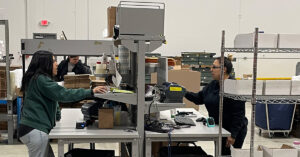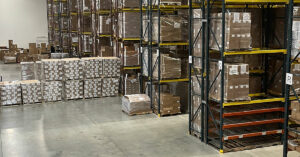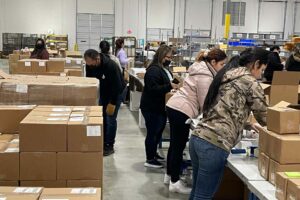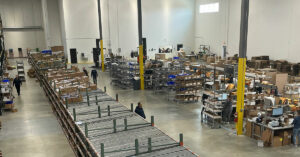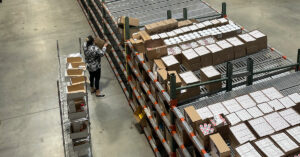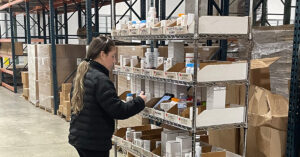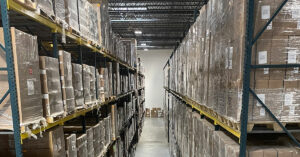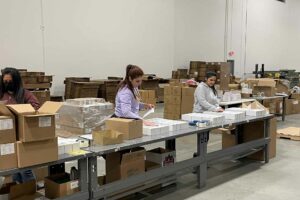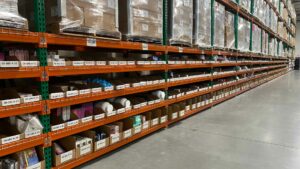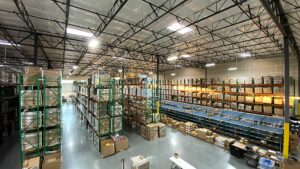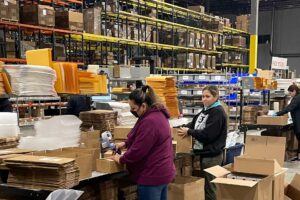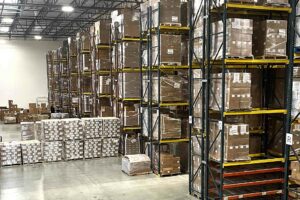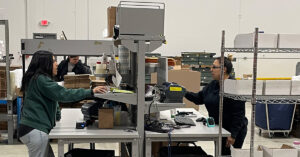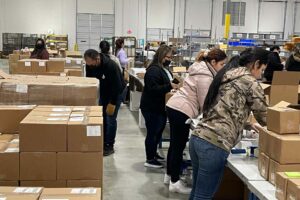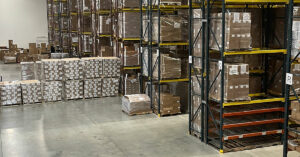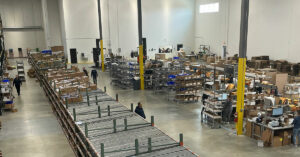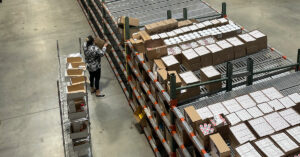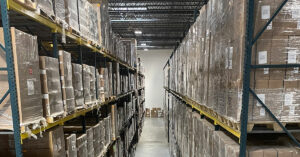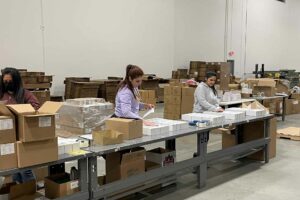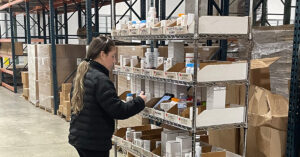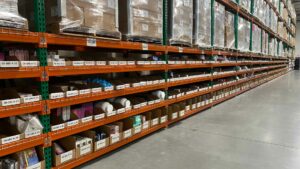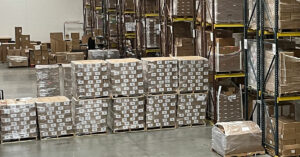 Should You Handle Your Own Order Fulfillment?
While you might think that you can and should handle the entire eCommerce shipping process in-house, the reality is that attempting to do so may not be in your best interests.
FIRST, eCommerce order fulfillment probably isn't your area of expertise. You know your industry, your products, your customers, and your employees, but when it comes to supply chain logistics, choosing a partner like Your Logistics just makes more sense because it is all we do, and we have years of experience perfecting the process..
SECOND, handling your e-commerce fulfillment on your own is not nearly as cost-effective as using a 3PL company. When you attempt to do everything in-house, you bear the financial burden alone and have to contend with all of the following:
Purchasing or leasing a warehouse where you can store your inventory
Utilities
Property upkeep and repair
Security
Complying with OSHA regulations
Employees to stock and pull inventory
Maintaining inventory control
Software contracts
Packing supplies
Shipping charges
Customer returns
Re-stocking
Each of these expenses eats into your bottom line. Worse, they demand your constant attention and force you to take your time away from the things that made you successful in the first place.
Handling your own order fulfillment for your online store may make sense in the beginning, but once you start having to lease additional space and hire more employees to handle keep up with demand and growth, it's time to look into a third-party provider that can partner with your business to take things to the next level.
Choose 3PL - Choose Your Logistics as your eCommerce fulfillment service.