Subscription Fulfillment Services
Your Logistics is reliable, dependable, always available to help, and determined to see your subscription business grow.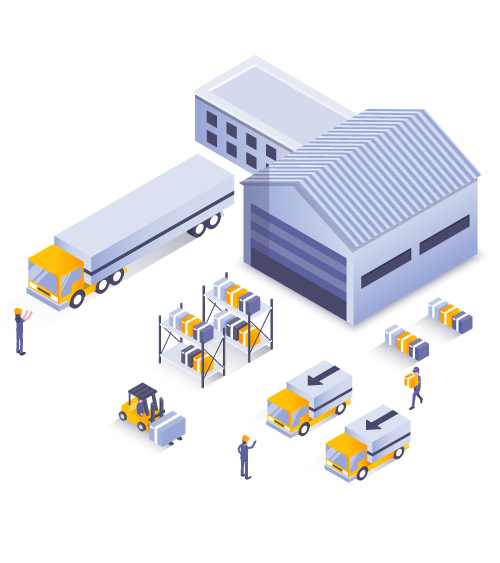 Let us help your subscription business grow.
Our 3PL Subscription Fulfilment is Affordable, Personal, and Professional

Let Us Take Subscription Fulfillment Off Your Plate
You won't have to worry about shipping again.

Increased Speed & Efficiency
Dependable. Reliable. Always available.

Save Time & Money
So you can spend your time building your subscription service business.
Why Outsource Subscription Fulfillment Services
You may wonder if investing in a subscription fulfillment solution would be beneficial. The answer to your question may be found in your day-to-day work processes. If you are not sure that it's the right time to outsource fulfillment, here are a few of the indicators to look for.
Stalled Business Growth
When the number of orders coming in exceeds your company's capabilities, you get so caught up fulfilling orders that you have to let other things go. Even though you're busy, your business is not showing the growth you planned in the timeline you set.

Fluctuating Order Volume
Most subscription box companies have demanding times (right around when the box will ship) followed by several-week lulls. These fluctuations are difficult for businesses and make retaining reliable employees difficult due to the work ebb and flow.

Small Delivery Windows


You want to guarantee delivery dates for your customers. However, if you are so busy or processes are inefficiently managed, you may find that you can no longer guarantee a delivery date.

Service Failures
Service failures affect your bottom dollar. It can be a breakdown in any area and include anything from insufficient inventory to improper packaging

Rising Fulfillment Costs
Subscription fulfillment can stretch a business budget. You may find yourself in a position where storage and transportation costs are taking too much of your profits.
Lack Of Updated Technology
If you don't update your technology with the latest software fulfillment services can become a mess. Outdated software cannot keep up with your growing order volume. When your processes lack key features and functionality, your subscription business can suffer.
Your Logistics Subscription Box Fulfillment is Here to Help
With a small business feel and the capabilities of larger 3PL fulfillment services, our client roster includes a mix of start-ups and already-established businesses.
Our subscription fulfillment services tackle a variety of clients in a wide range of industries from all across the business spectrum.
We store and ship client goods from multiple state-of-the-art facilities in Dallas, Las Vegas, Lewisville, and Hagerstown.
Your Logistics is the best subscription fulfillment solution for your business. We have helped many different brands and companies run and manage subscription box fulfillment services. That's what we do - and we are excited about helping you too!
While we can handle any type of subscription fulfillment, here are some of the types of boxes we handle:
Sporting goods

Beauty products

Hygiene and self-care products

Meal kits 

Food boxes

Fashion products

You name it - we can ship it!
We recognize that eCommerce subscription fulfillment options are the way of the future, and demand for them is growing — that's why we're always just one phone call away to answer all your questions and concerns or to simply hear your comments and feedback.
We pride ourselves on our transparency and seek to fill the gaps where some of the bigger industry players fall short. Though big companies have impressive resources, they can't guarantee our level of personalization or form a personal client-distributor relationship like a smaller but just as efficient company like Your Logistics.
Subscription Marketing Fulfillment
E-commerce subscription fulfillment, as it continues to pave the way for the future, is here to stay. The popularity of subscription boxes is only expected to continue to grow. As customers realize the convenience of subscription services, even companies who typically didn't offer subscription box services will find it monetarily useful to throw their hat into the ring. This simply highlights the increasing need for educated and reliable services.
That's why we do our best to provide peace of mind and remain transparent through every step of the process.
What to Expect from Excellent and Efficient Subscription Fulfillment Services
When you partner with Your Logistics for your subscription fulfillment, you can expect these prep and ship basics you can expect from every single box we prepare and ship for you.


You send product inventory to our fulfillment warehouses.

Customer data and order information are set up to flow automatically to one of our conveniently and strategically located subscription fulfillment centers.

Items for subscription boxes are picked and then packed.

Subscriptions are programmed to repeat based on the subscription setup for each customer, ensuring they get ongoing subscription services on time every time.

Our warehouse ships the carefully packed subscription box to the customer.