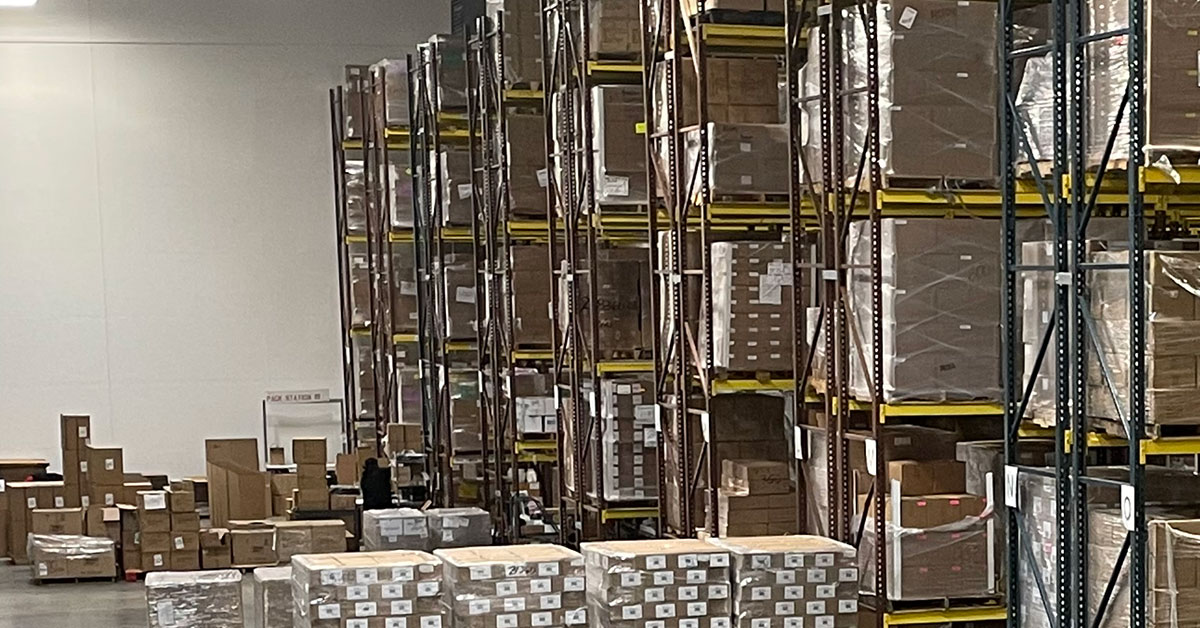 9 Ways to Reduce Fulfillment Costs
Supply and demand are key to any business venture. Whether it's supplying information, services, or products, having efficient systems in place will ensure all your company's transactions go smoothly. Keeping track of your company's logistics is one way to ensure this smoothness occurs.
Fulfillment logistics provide information for your company's orders, shipments, inventory, and packing while also ensuring on-time delivery. Having a third-party logistics solution is accurate, cost-effective, and it will work to evolve with your business as it grows. Taking advantage of a third-party logistics service is one way to reduce your company's fulfillment costs.
What Exactly are Fulfillment Costs?
The process of eCommerce fulfillment includes the organizing and processing of customers' orders. This process starts from the moment an order is placed and ends once the item is delivered to the customer. Along the way, other steps will take place such as management of inventory, order picking, shipment packaging, as well as returns. If one process slows down, the others will slow down as well. Having an efficient order fulfillment process is key to successful eCommerce.
Other Ways to Reduce Fulfillment Costs
Reducing your fulfillment cost can be stressful without guidance or help. Controlling fulfillment costs and operations are often the costliest part of running any business. With the recent growth of the eCommerce industry, companies are requiring bigger and better solutions for fulfillment costs every day.
Here are 9 ways you can save on eCommerce fulfillment costs:
Utilizing a 3PL Provider
With the steady growth of a business comes the need for expansion. One of the best resources available for this expansion is 3PL (third-party logistics) providers. There are many advantages a 3PL provider can give an eCommerce business, such as experience in logistics tasks. Another benefit is the inclusion of costs for all operations, instead of keeping track of individual fulfillment aspects. You will also cut down on mistakes in order fulfillment due to the level of training their in-house staff receive.
Slotting Optimization
If outsourcing fulfillment operations is not an option for your company at this time, another solution is to optimize the slotting process of your warehouse. An organized inventory is a lot more easily accessible for staff than a disorganized one. Organizing the slotting process will help cut down on picking times, making the packing process much easier for them as well. This will help improve the speed at which packages get dispatched.
Batching Similar Orders
Another handy method of optimizing the warehouse process is batching orders that are similar. This can be done by simply making one trip to pick orders with similar items versus making multiple trips for the same type of item for several orders. Batching orders for twenty beach towels will cut down on picking times drastically versus your staff having to make twenty individual trips.
Order and Inventory Management Automation
With the recent addition of websites, marketplaces, social stores, and various other platforms for selling merchandise, it's a smart decision to look into order management software. This one-time investment will net large returns by saving you time and money keeping track of your inventory and sales across multiple platforms. It can also help keep track of inventory to prevent outages in the future.
Packaging Smarter, Shipping Better
Packaging items can be a significant source of fulfillment costs. Shipping is another big concern for costs. Stocking up on packaging materials can help prevent unnecessary costs if purchased in bulk. Utilizing the right shipping materials for the right packages will also help reduce the costs in weight discrepancies.
Shipping, on the other hand, can be a challenge without the right solution. Providers that offer multiple shipping partners will often be the best route for a business to take. This will give you a range of options to find the best one for your product while reducing shipping costs.
Choose the Right Distribution Network
Every 3PL on the market will have a large network of coverage and a large selection of courier service partners. Finding the one that fits your needs best will take some time and research. Utilizing one 3PL provider for all your shipping and distribution needs will save you on costs.
Improved Staff Training
Training is key in any business venture. When it comes to your company's order fulfillment, ensuring your staff is trained and kept up to date when new additions are made to your process will help significantly. The more training your staff receives, the more productive they can be for the company.
Conduct Regular Audits
It's not enough to say that keeping track of your inventory is important for any company. Regular audits will provide key information on not only your current product amounts but also on how well they sell and how far you're reaching. Audits can be about more than just inventory; they can also be about your staff and company as a whole. Use this time to look for ways you can improve processes in your company. Audits will also help point flaws out in any company processes that need to be worked on.
Stay Positive
One of the oldest pieces of advice but it's still a good one: remain positive. Look for the best outcomes in any situations that arise in your company. Rely on the help available to you from your chosen 3PL provider and its partners. And remember that the more positive your staff remains, the more productive their work will become. The more productive their work becomes, the more you reduce fulfillment times and costs.
These are just a few tips that can help you improve your eCommerce fulfillment costs. To get a better understanding of how to save money for your company, it's best to talk to a 3PL about your company's options.
Conclusion
Don't let fulfillment cost management become a difficult task for you and your staff. Regularly taking care of fulfillment costs and preventative measures can alleviate this stress easily. Hopefully, these techniques and tips can help you improve your company and lead you to the right experienced 3PL provider.