Magento Fulfillment Center(s)
We seamlessly integrate with your Magento store to make shipping easier.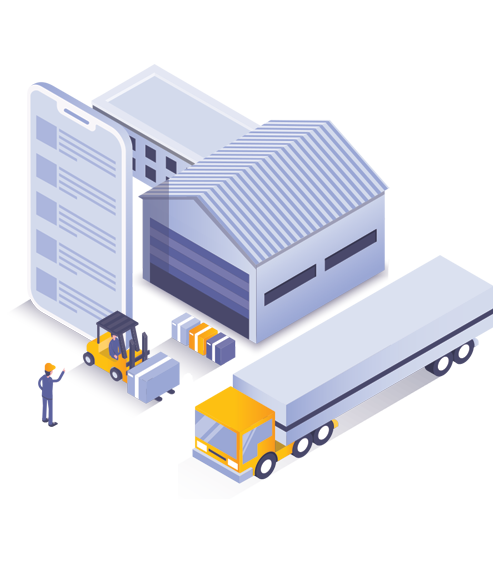 Let us help your eCommerce business grow.
Our 3PL Services are Affordable, Personal, and Professional

Get Fulfillment Off Your Plate
Never worry about a shipping again.

Increased Speed & Efficiency
Fewer errors. Happier customers.

Save Time & Money
Focus on your products and business.
Magento Fulfillment Services
Much of our daily lives have shifted to the internet; we socialize and shop online and handle a significant amount of our business entirely from the web.
Small businesses looking to capitalize on our tech-centered world by expanding into e-commerce and web development often discover steep learning curves to hurdle through. Services like Magento fulfillment centers help smaller companies fully flesh out their online stores. However, after signing up for one of these external services, you may be left wondering how actually to fill, process, and deliver these orders.
That's when a third-party logistics company (or 3PL) can step in. Our team offers comprehensive Magento fulfillment services to ensure that your products are delivered on time, every time. Read on to see how our careful Magento fulfillment integration blends seamlessly with your company to execute reliable logistics.
Streamlined order fulfillment is the backbone of every successful ecommerce store. Your orders being processed and shipped quickly is a vital part of keeping your customers happy. This process can be automated by partnering with a 3PL company to handle it for you. When orders are placed on your store, they automatically hit our system and we take it from there.
Once an order is placed, it must then be:
Processed
Taken from inventory (picked)
Packaged and labeled for shipping
Transported
Verified when delivered
Instead of spending the time, energy, and money perfecting this process in-house, savvy business owners use third-party logistics — 3PL — companies like Your Logistics to handle fulfillment, saving time and money while improving customer satisfaction.
Benefits of Outsourcing Your Order Fulfillment Process
Handling your logistics in-house is a time, labor, and resource intensive process. Managing a logistics pipeline can be difficult for companies that don't have the infrastructure or tools to fulfill every order in a timely manner. Partnering with a 3PL company lets you scale your business without having to worry about the added expenses of running your own warehouse.
Should You Handle Your Own Order Fulfillment?
While you might think that you can and should handle the entire process in-house, the reality is that attempting to do so may not be in your best interests.
FIRST, eCommerce order fulfillment probably isn't your area of expertise. You know your industry, your products, your customers, and your employees, but when it comes to supply chain logistics, choosing a partner like Your Logistics likely makes more sense.
SECOND, trying to handle your e-commerce fulfillment on your own is not nearly as cost-effective as using a 3PL company. When you attempt to do everything in-house, you bear the financial burden alone and have to contend with all of the following:
Purchasing or leasing a warehouse where you can store your inventory
Utilities
Property upkeep and repair
Security
Complying with OSHA regulations
Employees to stock and pull inventory
Maintaining inventory control
Software contracts
Packing supplies
Shipping charges
Customer returns
Re-stocking
Each of these expenses eats into your bottom line. Worse, they demand your constant attention and force you to take your attention away from the things that made you successful in the first place.
Choose 3PL - Choose Your Logistics.