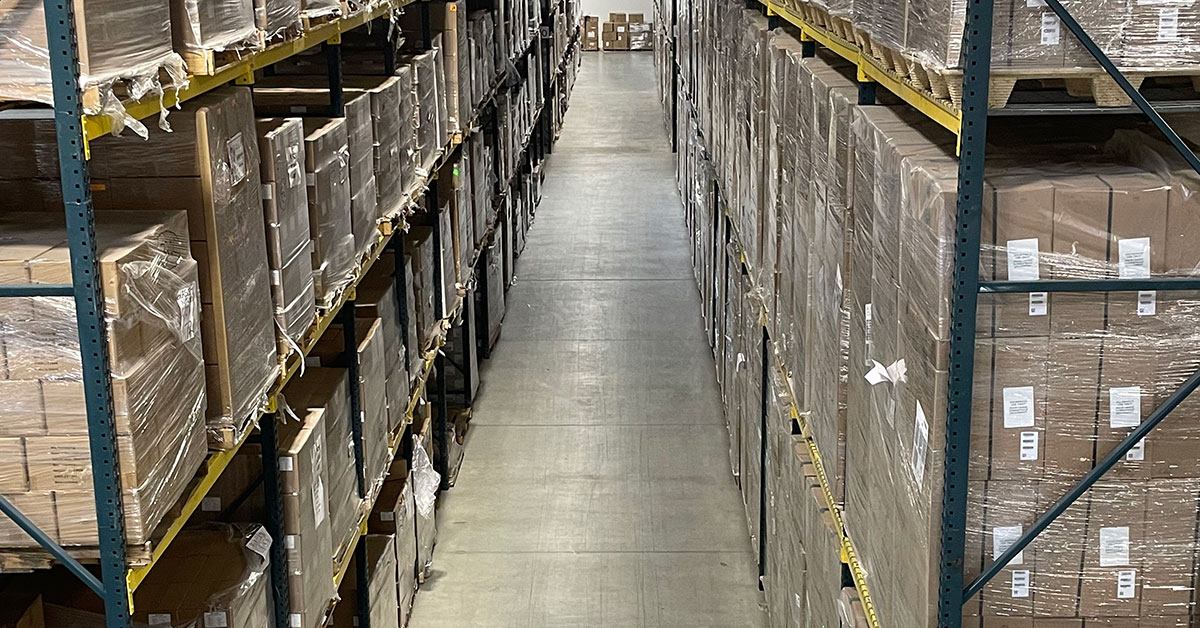 3 Ways to Make the Most of Parcel Spend During Difficult Times
Many small business owners are facing increasing challenges regarding customer fulfillment. Skyrocketing demand and customer expectations are driving the challenges business owners face.
With rates and fees rising at unheard-of levels, small business owners face growing stress attempting to balance cost with customer satisfaction. To move forward, business owners must find ways to mitigate their parcel spend. Thankfully, there are multiple ways to accomplish this goal.
Understanding Parcel Spend
Parcel spend is the cost incurred by small business owners who ship products to their customers. Business owners face increasing fees, especially related to shipping big items.
Business owners experience rising parcel spend for all freight costs, based on weight, zone, and service level. As a part of the parcel contract for small business owners, there are other fees involved, including accessorial costs. With all shipping service fees growing more expensive across the country, business owners are suddenly taking financial hits they are not prepared to handle.
Three Effective Ways to Reduce Parcel Spend Now
With costs rising, small business owners are left with financial stress as they attempt to continue satisfying the shipping expectations of their customers. The following offers some integral ways owners can begin to reduce costs and improve their shipping processes.
1. Small Business Owners Must Understand Their Shipping Costs
If a business owner does not understand their shipping costs, how can they possibly ensure they charge a fair shipping fee to their customers? One of the most effective ways to save money is to know the costs of shipping and all fees involved.
Not only do owners need to concern themselves with the cost of shipping provider fees, but they will also need to know the cost of shipping supplies. Companies must ensure their products remain protected throughout the shipment process. Purchasing sturdy boxes, packing fillers, and bubble wrap often increase the expense. By evaluating their shipping costs incurred, owners can develop a strategy to save money.
2. Check the Shipping Method
Comparing shipping methods is wise for small business owners. LTL shipping may offer an ideal option if a company primarily ships smaller items. Parcel shipping is generally for larger items.
A business owner will need to evaluate their products and determine which type of shipping method will be most efficient and cost-effective. By reviewing their options, companies will make wise decisions that help decrease their shipping costs.
3. Compare Carrier Quotes
With more shipping carriers operating in the industry than ever, small business owners must take advantage of competitiveness. Carriers should compete for business.
Small business owners need to choose a carrier that will offer them the highest return on their investment. There is no reason to pay high shipping prices when there are less expensive options.
Although comparing prices offers savings opportunities, business owners must also evaluate the effectiveness of the carrier. Lackluster service will cause drops in revenue because of customer dissatisfaction fallout. When a customer is unhappy, they will go elsewhere for products.
Evaluate Parcel Carrier Contracts Carefully
Many small business owners never scrutinize their parcel carrier contracts. Unfortunately, these contracts are often packed with hidden fees that can cause parcel spend to increase dramatically.
If a small business owner is not well-versed in negotiating a parcel carrier contract, they could pay more than necessary. Having an expert guide them in the contract review will help small business owners learn about hidden fees and other negotiable aspects.
Choose Parcel Carriers Purposely
Deciding on the location of a parcel carrier is essential for small business owners. To avoid friction with the shipping process, small business owners should consider the following.
Is the parcel carrier located in an area congested with other carriers? While this may not seem like a problem, it can become one. The more trucks in the area, the slower the progression of shipping.
Is weather a frequent problem? Snow, ice, and severe storms can wreak havoc on a carrier's ability to ship efficiently, and slowed shipping means unhappy customers and a loss of revenue.
Proximity is also an essential consideration. How proximal is the parcel carrier to the locations of most customers? The closer the proximity of the fulfillment center, the sooner customers receive their orders.
Traffic issues abound in the shipping process, and heavy traffic produces daily delays. Choosing parcel carriers in heavy traffic areas could result in delays that cause multiple problems for small business owners.
Hire Professionals for Frictionless Fulfillment
A 3PL, or third-party logistics provider, handles both new startups and established companies. These professionals become an extension of a small business and work to provide logistics services seamlessly. The following are some of the services offered by these providers.
These providers store inventory in a controlled environment to ensure it arrives at the customer's door in perfect condition.
When a business receives an order, the logistics service springs into action and picks and packs the order with expertise.
A 3PL partners with parcel carriers to ensure their clients get the best rates available.
With kitting services, the logistics provider takes multiple SKUs and combines them, making tracking much easier.
These professionals ensure all packages receive labeling according to regulatory requirements.
Small business owners will rest assured the logistics provider will also offer product insert services, such as gift wrapping.
Evaluate Your Needs Today
As a small business owner, the rising costs and demand for parcel shipping have likely become a concern. While you must fulfill your customers' needs, there is no reason to stress over the costs of fulfillment.
Evaluating your shipping needs is wise before making any changes. Consider your customer base. Where are your customers located? What is the average size of your products?
Choosing a professional 3PL takes the stress off the shoulders of small business owners. Not only will the fulfillment process become more streamlined, but you will also discover your parcel spend will decrease. Getting professional help for fulfillment means happier customers and improved revenue.