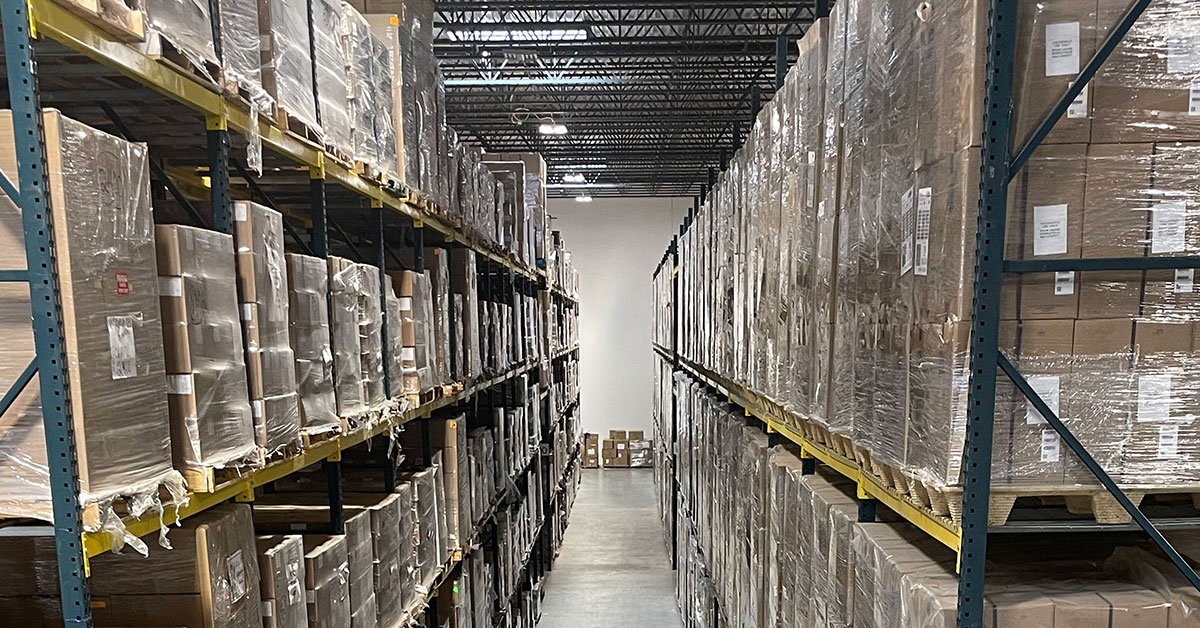 Different Types of 3PL Companies
3PL, formally known as third-party logistics, is the process of outsourcing all eCommerce steps to a third-party company. Ecommerce business owners need to be aware of how 3PLs can help their businesses. They also need to be informed of the types, so they will be able to make the best decisions for their business needs.
What Does a 3PL Do?
A 3PL company takes care of the processes involved in running an eCommerce business. They can handle inventory management, warehouse duties, and all aspects of fulfillment. With the right 3PL provider, eCommerce businesses can automate their retail customer order fulfillment process, keeping their customers happy and their businesses thriving.
What Are the Types of 3PLs?
There are multiple types of Third-party logistics company options available to help eCommerce businesses. Owners need to carry out careful research and learn as much as possible, so they will be able to make the best choice for their customer fulfillment needs. The following offers insight into the four major types of 3PLs and how they differ.
Standard Provider
A standard 3PL provider offers the most basic of services. Typically, these companies only provide storage services and transportation of goods.
When eCommerce business owners are on a budget, they can rest assured a standard provider will be cost-effective. As their business grows, they may need to eventually choose another 3PL provider that will offer more integrative services.
Service Developer
A service developer 3PL provider offers standard storage and shipping, but they also provide additional services, such as IT management and infrastructure.
Many eCommerce business owners rely on these services to ensure their customer fulfillment needs are met. The valuable additions these 3PL providers add include security, shipment tracking, compliance management, and cross-docking. They may also offer extra services such as package selection.
Customer Adaptors
Yet another type of 3PL is a customer adaptor provider. This type of provider offers one of the most advanced 3PL services available. They handle almost the entire process of customer fulfillment. They even offer rate maintenance services and will negotiate with involved carriers.
With a customer adaptor 3PL provider, eCommerce business owners have access to transportation management systems, which allow owners access to customize their shipments when necessary. A customer adaptor 3PL allows eCommerce business owners to be involved as little or as much as they like in the customer fulfillment process. A customer adaptor 3PL gives eCommerce business owners the freedom to use a hands-off approach to running their businesses.
Customer Developers
There is also a customer developer type of 3PL. Customer developer 3PLs are typically reserved for large businesses. Because they handle larger eCommerce businesses, they typically only serve a few clients at a time.
A customer developer 3PL company takes over every aspect of a company's logistics needs. With all the work involved, customer developer 3PLs are the costliest of the options available to eCommerce businesses. These providers basically run the entire show for a company.
Why Is It So Important to Invest in a 3PL?
Understanding the importance of hiring a 3PL company is essential for eCommerce business owners. The following offers information on some of the benefits of investing in a 3PL, so eCommerce owners will be aware of how important these services are for their businesses.
Expert Insight and Gained Knowledge
New ecommerce business owners must take advantage of the services offered by 3PL providers. These experts help businesses to identify any challenges and overcome them. A 3PL provider can pass on their expertise to business owners, helping them to gain knowledge.
Save Money and Time
Many eCommerce business owners are hesitant to hire a 3PL company because of the costs involved. Business owners are often surprised to learn these providers can save them money.
3PL providers save their clients money by getting rid of the need to invest in the following.
Warehouse space
Transportation
Employees to handle logistics operations
Technology
In addition to avoiding the above investments, a 3PL provider also offers the benefit of helping business owners identify and avoid supply chain mistakes that could end up being costly. By hiring a 3PL, business owners can maximize their inventory and avoid the high expense of holding on to inventory for too long.
Increase Flexibility
In addition to the other important benefits above, 3PL providers can also provide eCommerce businesses with better scalability and flexibility. A 3PL helps eCommerce companies transition between seasons, ensuring their inventory is accounted for and there are no issues with held stock.
How to Choose the Right 3PL Provider
Those who have never hired a 3PL provider may not be aware of what to look for when making a decision. Deciding on the right 3PL is essential for getting the best results. Consider the following.
It is important to evaluate the business volume and ensure the 3PL provider will be able to meet the demands.
Business owners should always check references and monitor past and present performance.
It is also imperative business owners learn what technology is used by the 3PL, so they can make the correct choice.
Reputation is everything when it comes to choosing an effective 3PL. The more research a business owner conducts, the better equipped they will be to decide which 3PL company will offer the biggest benefits.
Learn More Today!
Hiring a 3PL provider is essential for helping eCommerce businesses flourish. These companies take the weight of demand off the shoulders of the business owner and allow for a greater level of flexibility and seasonal transition.
With a 3PL provider, business owners can save money, time, and effort regarding customer fulfillment, allowing them the opportunity to place their focus on other important aspects of running a business.
Taking time to learn about the options for 3PL providers will help to arm business owners with the information they need. Some smaller eCommerce owners may only require the most basic of services in the beginning.
It is important to choose a 3PL provider that can grow with a business, offering full scalability. These providers make running an eCommerce business much easier and less stressful for owners.