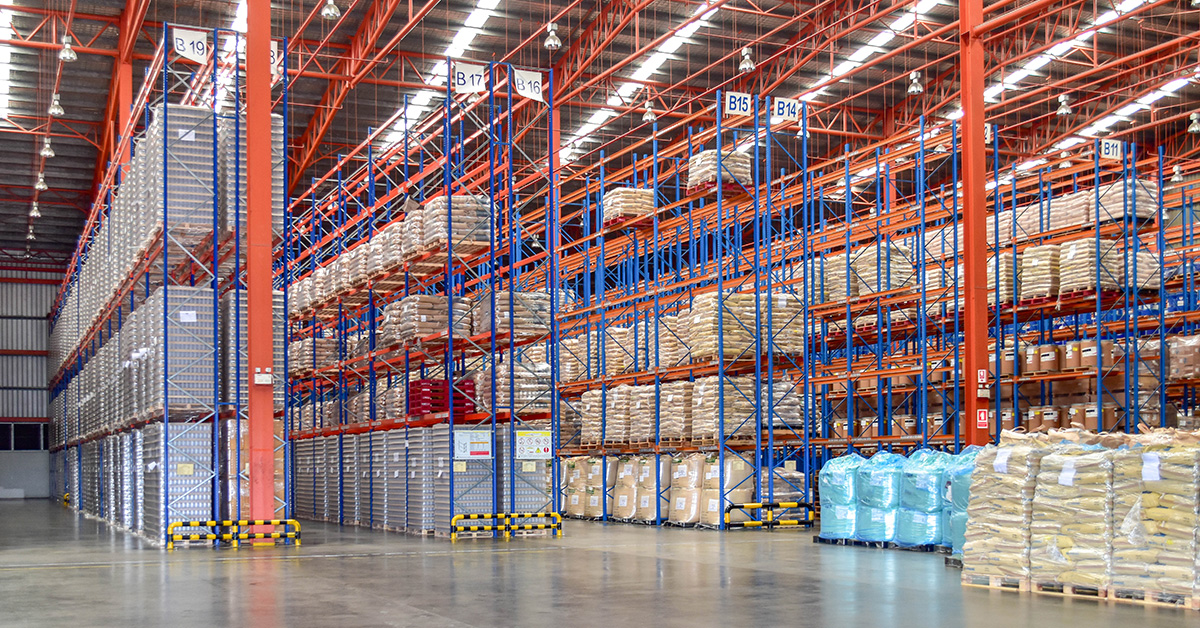 What Is a Fulfillment Center & Why It's Important for Your Business
One of the most important decisions that every eCommerce business owner has to make is what fulfillment center they will use for their shipping needs. A fulfillment center can be a fulfillment warehouse or both, depending on the services provided.
It may seem like they are interchangeable terms but there's a difference between fulfillment centers and warehouses which we will break down in this article so you know exactly how each type of fulfillment center can help your business succeed.
What is a Warehouse Solution?
With a warehousing solution, you can store products on site. Warehouses usually have equipment like forklifts and containers to move goods around the building quickly. They also come with shelves that are stocked full of large amounts of inventory for quick retrieval when needed by customers in bulk quantities – perfect if your business is looking at scaling up production volumes!
It is not uncommon for larger retailers to have their own warehouses, but many of them will also rent space in a warehouse. This allows businesses with smaller quantities or high-traffic online stores to reduce the costs related to warehousing inventory.
If you've been considering the logistics of opening your own eCommerce business but don't have space for a warehouse to store inventory or fulfill orders from home, consider renting more cost-effective storage. For example, local lockers and inventory units are available at most stores like Target that can provide quick pick-up options when running low on products.
What is a Fulfillment Center?
A fulfillment center is a physical location from which a 3PL provider fulfills customer orders for eCommerce companies. These centers exist to get online orders to customers in a timely fashion and relieve these companies of managing this crucial yet challenging process on their own, freeing up more time for them to focus on other aspects of running their business such as creating new products or innovations that will allow them to stay ahead of the competition.
How Does a Fulfillment Center Work?
The fulfillment center operations are an essential part of the order fulfillment process. The inventory is strategically stored in a 3PL distribution center for easy access and efficient delivery to customers' doorsteps after they purchase it in your store. Orders will be picked, packed into boxes with labels attached then shipped to their destination from that location.
Fulfillment centers can process both business-to-business (B2B) orders — typically a high volume of product that is sent to big-box retailers like Walmart or Amazon.com, as well as consumer-oriented B2C orders which are shipped directly to an individual customer's home – making them convenient for the busy on the go lifestyle.
While the process of fulfilling online orders can be time-consuming and overwhelming, outsourcing it to a 3PL is one way that sellers can focus on more strategic tasks. A 3PL's fulfillment services include everything from inventory management to negotiating shipping rates with carriers so customers have an easier experience ordering their favorite products.
What is a Fulfillment Warehouse?
Longterm vs Short-term Storage
3PL fulfillment centers are warehouses meant to store a merchant's inventory in designated locations. However, the main goal of any 3PL is turnover; ideally, products should not sit for longer than one month so that warehousing fees do not become too high. Sellers must proactively send more inventory into their fulfillment center because if there isn't enough product on hand before shipment then customers can be disappointed and choose another seller instead.
Operations
A fulfillment center is a much more complex operation than a warehouse. A 3PL provides order fulfillment services in the warehouse, including receiving inventory; generating pick lists and picking products; kitting and assembling items; packaging boxes with labels shipped to customer's orders within them; managing returns of misplaced or damaged goods. As far as what's happening operationally in a warehouse, there are not many additional services offered for completing tasks besides adding or transferring out inventory.
Frequency of pickups by shipping carriers
Many fulfillment companies have relationships with many different shipping carriers. This is because a fulfillment center operates to fulfill direct-to-consumer orders as soon as they are placed, and these centers need the help of shipping carriers who can pick up shipments at least daily in order for consumers' orders to be delivered on time.
Retailers are always looking for ways to increase customer satisfaction. One way is by offering shipping services that allow customers a guaranteed quick delivery time, like next-day or same-day options with certain carriers. These fulfillment companies make sure all the logistics go smoothly and efficiently so your order will be delivered on time in just about any location worldwide.
Retailers that offer same-day shipping will have cutoff times for orders to be placed by. For example, customer orders placed at noon local time will be processed in the fulfillment center and shipped out on the same day!
However, the opposite is true when considering a warehouse. Scheduled pick-ups are more advantageous since it's cheaper to ship freight in bulk and have boxes wrapped together on pallets instead of generating individual shipping labels for every box.
To add on, freight companies have to pool their inventories for PTL and LTL freight shipments. This can cause a delay in pickup/delivery time, so merchants should allow more turnaround time from prep to pick up.
The Benefits of Using a Fulfillment Center
1) Eliminate storing inventory and packing boxes
You don't have to own physical space in order to be successful as an online retailer. Physical retailers can find easier ways of managing their inventory, but for those who want the best service available without hassle then eCommerce warehousing is perfect.
Furthermore, a fulfillment center is a great alternative if you don't want to pack boxes and run to the post office every day. One sign that it's time for this type of facility, no longer being able to keep up with your increasing order volume, will help make sure you have more time back in your life so that can grow your business!
2) Focus on the Big Picture
With eCommerce becoming a necessity in our day-to-day lives, entrepreneurs and store managers alike have to stay focused on their business if they want it to survive. This means that while packing boxes and shipping customer orders are critical tasks for meeting consumer expectations, these types of jobs can be easily outsourced.
Ecommerce entrepreneurs should take the time they spend on order fulfillment and instead focus it on marketing, customer service, or product management to be more strategic in their business. There will never be enough hours in the day for all aspects of your life but taking a proactive step towards professional fulfillment centers can allow you to invest that extra attention elsewhere so you're not stuck with only operational responsibilities like shipping orders out every day.
3) Trust the Experts
Inbound and outbound logistics can be challenging, but a fulfillment center is much more than just a complex machine with many moving pieces. Fulfillment companies are domain experts who have seen it all – from order processing to inventory management to preparing for peak shopping seasons.
The fulfillment company handles operations for countless eCommerce businesses and ships millions of orders out regularly. Their volume and experience make them a strategic partner who can provide excellent service, low shipping rates, more efficient logistics processes such as better routing options or optimal inventory management in their warehouses to meet your needs.
4) Automate Warehousing Fulfillment
Modern fulfillment companies keep technology at the heart of their business as they provide one-stop shopping for eCommerce businesses looking to grow and expand. This means that every step of the order's journey is automatically recorded in real-time, making it easy for small shops that can't afford a warehouse manager or onsite personnel to oversee inventory levels from afar with just an internet connection.
This is possible through integrations with eCommerce platforms and marketplaces. This connection enables each customer order to be automatically sent from an online store, picked up by a fulfillment center, packed into boxes for shipping all while tracking info gets pushed back to the original site as well as shared with the customer.
3 Examples of Fulfillment Centers Used by Companies
1) BAKblade
BAKblade, a company that produces high-quality razors for men's grooming needs, is now able to focus on its products and grow. They needed an affordable fulfillment center with straightforward pricing in order to be successful with the growing demand from eCommerce buyers who need BAKblades shipped quickly.
The visibility and scalability of BAKblade are unprecedented. Their use of customer feedback, quick deliveries paired with cost savings has allowed them to grow without the need for a physical warehouse. With distribution metrics and inventory reports available at their fingertips, they are able to understand how their business performance measures up against competitors in real-time while scaling across three fulfillment centers nationwide.
2) Nature's Ultra
Nature's Ultra quickly came to find how massive and difficult fulfillment was. After a short period of time, it became clear that the company needed help on the front-end to ensure they had scalability in their partnership with an adequate facility for growth. They knew if they focused so much energy into fulfilling orders then there would be no time left over for innovation or new product development which is what Nature's Ultra wanted most out of this relationship – long-term exposure without sacrificing quality.
3) Rainbow OPTX
As the founder of Rainbow OPTX, Noel Churchill had to make a decision: should he lease warehouse space somewhere and grow into it over time or find an alternative? He realized that hiring people during peak season would come with downsides. If demand is high in the summertime but drops off significantly at other times throughout the year, having staff who don't have much work may not be worth their salary. Instead of taking this risk, Noel has always focused on scaling up slowly instead; his strategy for doing so means getting creative when storage capacity runs out!
Fulfillment Center Frequently Asked Questions (FAQs)
1) Do fulfillment centers handle inventory management?
Yes! As an eCommerce business, the fulfillment center helps you with inventory management. Sorting and storing products in respective bins allows for quicker throughput of orders to be fulfilled.
A lot of fulfillment centers will provide some nifty tech to help you manage your inventory from afar, including handy tools for tracking what's left and reordering it before a stock-out.
2) How many square feet do I need?
Inventory management can be a time-consuming process. Some of the many factors that determine how much square footage you will need are your inventory quantity, SKUs, and overall size. Consider different aspects such as organizational abilities when determining what to do with all those boxes!
If you choose self-fulfillment for customer orders then it's important to make sure there is enough space in which have them delivered because not only does this affect where they're stored but also if some items cannot fit into one location due to high volume or simply having too small an office area–then these things might end up being shipped offsite at another warehouse facility instead of taking up valuable real estate inside your building itself.
If you're shipping 150 orders a month, it may be easier to keep your inventory in the basement or garage. But if you ship several thousand customer orders monthly, and want enough space for storage and scaling operations that can handle excess inventory just as well, then this is not an option! The same goes with growth – don't buy into spaces or leases without first knowing how much room they give versus what will happen when things grow more quickly than expected.
Thanks to eCommerce, warehouse space have become increasingly difficult for retailers and businesses. Warehouses are also expensive in prime locations like major cities where customers live – unless you work with a fulfillment company that shares warehouses among hundreds of other companies.
3) Can a fulfillment center do one or two-day delivery?
Yes, many fulfillment centers offer expedited delivery options such as same-day and two-day shipping. The exact services will depend on the geographic location of the fulfillment center, what technology is available to you there in that specific area (i.e., drones), etc.
4) How does order processing work?
With a purchase made on your eCommerce store, the order is processed by sending details of it to the fulfillment center. This alerts them that they need to retrieve and pack up items according to instructions given with each order before shipping off.
With tracking information pushed back to the eCommerce platform, customers will be able to see where their order is every step of the way.
5) What is a good price for fulfillment solutions?
Preparing for fulfillment is a tough job and it often requires an immense investment in both time and money. It can be easy to overlook all of the direct costs that go into fulfilling orders, such as paying rent on your warehouse space or staff salaries; but indirect expenses like insurance policies are also crucial. The exact cost may vary depending on what type of business you have (e-commerce company? retail store?), so make sure you take these things into consideration before signing up with a third-party service provider.
The cost of outsourcing fulfillment varies among providers but typically includes receiving your inventory, warehousing or storing items, and shipping products. Depending on the provider there may also be individual fees for each task such as warehouse picking and packing.
Outsourcing fulfillment services is often done to save time, but it may also be more expensive than self-fulfillment. Fulfillment companies charge differently for their service which means you will need to examine the entire cost of a company's offerings before choosing one.
6) What kind of customer service should I expect?
Shipping errors are inevitable, but it is how you deal with them that matters. With fulfillment services and shipping companies, your customers will experience damaged or lost packages at some point in the future. It's key to communicate effectively through this process so they can feel supported by their service provider.
If you're looking to grow your eCommerce business and need the right tools, Fulfillment companies can empower you with all of that. Depending on what size order volume they expect from their customers, some provide dedicated account managers while others have a team who will help support them in any way possible.
Regardless, you should expect transparency about the performance of all fulfillment companies.
Conclusion
So, how do you choose the right kind of service? If your eCommerce business has a number of large warehouses with plenty of storage space for products and needs help shipping out orders on time to customers in different regions then warehousing or distribution might be good. But if speed is more important than supply chain management expertise then fulfillment centers work well too!