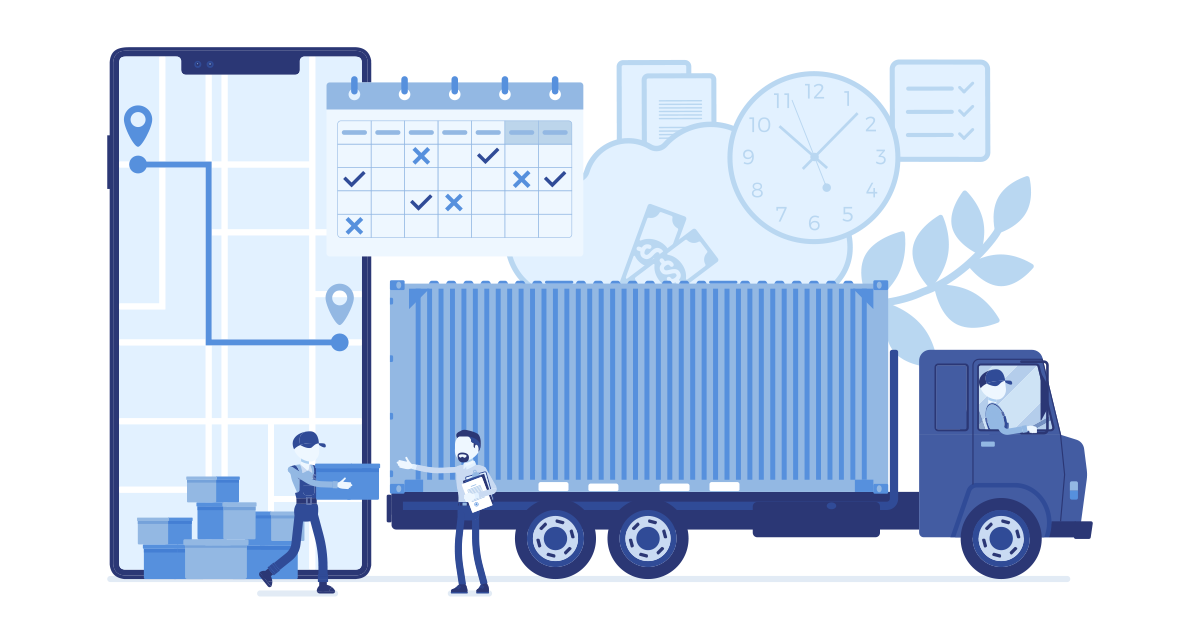 What is Order Fulfillment?
When running a business that requires you to take orders from your customers, there is a process that comes with receiving, making, and fulfilling orders.
When customers buy a product or service from a business, there are many steps in the process. When the customer pays for and places an order to when the customer gets the final order on their doorstep, the overall process is known as "Order Fulfillment."
For businesses to achieve the highest satisfaction from their clients, a business must have a smooth sailing order fulfillment strategy. This process is where 3PL(third-party logistics)can come into play. This article will learn about order fulfillment meaning and how to create the best strategy.
What is a 3PL?
For companies to understand how to have the best order fulfillment as a 3PL company, it's best to understand what 3PL is and what it does.
3PL is otherwise known as a third-party logistic and handles the outsourcing of a company. As a 3PL company, you are likely managing the placement of orders, inventory, storing inventory, choosing products for orders, packing orders, and shipping final orders to a customers' doorsteps. 3PL companies generally offer complete fulfillment solutions.
The Steps of Order Fulfillment
While all businesses function differently, there are five main steps in order fulfillment for a 3PL. This will help answer the question of 'what is fulfillment?'
Order Placement
Before a 3PL can do anything to fulfill an order, a customer must place an order. In e-commerce businesses, when an order has been made online, inventory for an ordered product is affected.
Online businesses and retail companies need to have an up-to-date, high-functioning website for handling online customers' shopping habits. The better an e-commerce website can run, the smoother an order fulfillment process will be. Inventory is essential, which brings us to the next step.
Inventory
For a 3PL to properly fulfill an order, it must have the property inventory documentation for a company utilizing the 3PL service. The company that sells the products online should provide the correct information for a 3PL to receive and manage inventory to select, pack, and ship products.
If your 3PL has more than one distribution center, you are likely working through a warehouse to receive and store inventory for an online company. Keeping track of inventory is essential in ensuring that each customer gets paid for and eliminates the need for refunds.
Warehouse Picking
Warehouse picking is what happens after a customer has placed an order for a specific product. Once a customer has made their order, the desired product will be tracked down for retrieval.
Many 3PL companies use warehouses to store inventory that is available for sale online. Warehouses are a great way to keep all products safe while also maintaining products organized and easy to access.
Once a customer orders a product, that product will be located within one of the warehouses and begin the stages of preparation for being packaged.
Packaging Products
Once a product has been selected from a warehouse, the next step is to pack the item. One of the biggest complaints of customers from online companies is not necessarily with the product itself, but the condition the product comes in.
One in every ten online orders is delivered to a customer in a damaged condition. As a result, online companies, retailers, and 3PL businesses are continuing to take steps to avoid customer dissatisfaction. And the best way to ensure that a product makes its way to a customer in good condition is to pack it correctly.
Depending on how your 3PL business runs, you may charge your clients for packaging materials. Many 3PL companies tend to include packing materials in their services' overall price, as packing is one of the most significant steps of order fulfillment.
While some online companies prefer to use their own branded or custom materials for packing, most of the time, standard bubble wrap and packing materials will be used to protect products from damage.
The best way to pack a product is to make sure there is enough material to protect the product without wasting extra material. Wasting packaging material is a waste of money and an unnecessary stress factor for the environment.
It is essential that, as a 3PL, a product is carefully packaged and safe from bumping or mishandling. A damaged package can bring the product's overall quality down, whether or not the product itself is damaged.
Shipping the Product
The last step in the order fulfillment process is shipping.
A big reason why online retailers and companies use 3PLs is for packing and shipping. Many 3PLs will handle the tedious parts of the shipping process, such as shipping costs, labels, and the delivery process.
When shipping through a 3PL, delivery carriers such as UPS and FedEx will handle orders directly from the warehouse or distribution center to deliver to the customer. The 3PL will then be able to track the order's delivery process, which they will share with the merchant, who will share the information with the customer.
It is vital as a 3PL to ensure full transparency of where the order is at all times. Whether you are running the 3PL, a merchant, or the paying customer, tracking the order is essential to diagnose a problem should one come up in the shipping process.
Conclusion
Many 3PL companies strive to expand into working for large businesses and retailers. 3PL companies are a hidden part of what allows millions of customers every day to get their products in good condition and promptly.
For a 3PL to be a successful company, a reliable order fulfillment strategy must be put into place to ensure customer and merchant satisfaction. All steps of the order fulfillment process must be treated equally and completed to the highest quality.
While the order fulfillment process and strategy may seem simple, there are a lot of details to look after in order to keep all clients involved happy.
As a 3PL company, your order fulfillment strategy may change depending on your resources. But committing to a routine that works for you and your clients is the best way to be reliable and consistent.