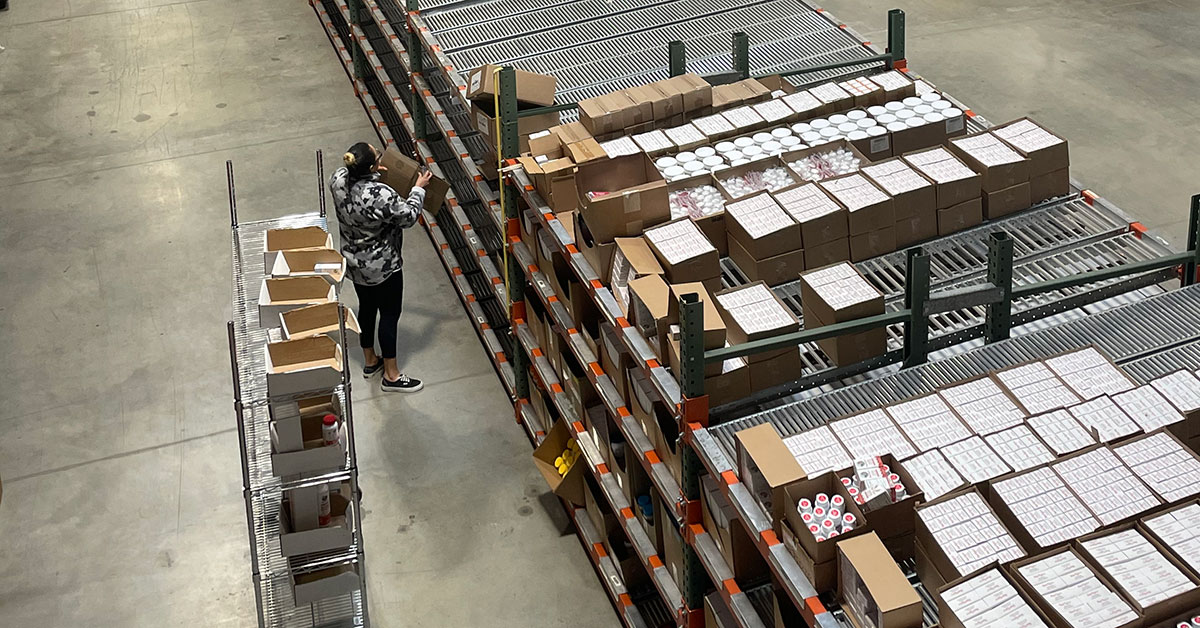 How to Find the Right Ecommerce Fulfillment Center
Order fulfillment is one of the most critical components of any eCommerce business. Small business owners have a hard time scaling to fulfill orders as their companies grow, but it's just not reasonable to think that everyone can buy or build a warehouse.
Partnering with a fulfillment center that already has a well-established logistics pipeline for eCommerce makes the many benefits of owning a warehouse available to a far wider range of business owners. The choice of fulfillment centers is key, though. The right 3PL partner can contribute to your brand's success, while the wrong one can ruin customer experience, often to the great detriment of your business's reputation.
Steps to Finding the Right Partner
If you want to build a dedicated customer base that keeps coming back to your ecommerce store, you'll need to partner with an experienced Ecommerce Fulfillment provider. Not just any company will do. Before reaching out to request quotes and schedule consultations, take the time to get information about your business in order by following the steps below.
Small businesses rarely have a good handle on their own data. You'll need to provide certain benchmarks and KPIs to a fulfillment center before receiving a proposal, so take the time to put it all together now. Expect to be asked for:
A list of SKUs
Order volume and history
Product weights
And other relevant information
When reaching out to prospective fulfillment centers, make a point of offering each company the exact same data. That way, you'll be comparing apples to apples when evaluating proposals.
Step Two: Define Goals
If you want to set an eCommerce store up for future success, take the time to define your short-term and long-term goals before reaching out to 3PLs. Chances are good that your list of short-term goals will include cutting down on shipping times, lowering costs, improving accuracy, and reducing returns. Any good fulfillment center should be able to help you accomplish those goals.
Your long-term goals might be a little different. Do you want to expand operations to different areas of the country? If so, that will take an established 3PL with multiple fulfillment centers.
Step Three: Determine the Right Location
Even if they want to expand to new markets eventually, small business owners are well-advised to start out working with a fulfillment center located near their primary customer bases. Think of it this way: perhaps you want to start expanding into new markets eventually, but right now your company ships most of its products to the East coast. It just makes good sense to choose a fulfillment center with at least one location in Kentucky, Tennessee, or another central Atlantic state. The same goes for business owners out west.
Step Four: Look for Service Providers in Your Niche
It's not uncommon for fulfillment centers to focus on one kind of product or one type of business model. You'll want to look for fulfillment centers that have plenty of experience working with eCommerce businesses and could narrow down the list even more by ruling out companies that focus on the wrong industries. It's fine to choose a partner that operates in a broad category of fulfillment, but don't pick one that works primarily in an unrelated niche.
Step Five: Reach Out for Proposals
By now, your list should be reasonably short, making it easier to start reaching out for quotes and analyzing proposals. Compare the different providers' rates and fees, coverage areas, and shipping partners. You can use the data provided to run sample calculations. Don't forget to take scalability into account when you run those calculations. There may be thresholds you'll need to stay above or below when it comes to sales volumes to get the best prices.
What to Look for in an Ecommerce Fulfillment Center
It's difficult to evaluate your options without a clear idea of what to look for in a fulfillment center. Ecommerce business owners who've been shipping out of their garages so far often find themselves overwhelmed when it comes to analyzing price points and available services. Though working with a fulfillment center within your niche is always a wise idea, there are also some things that all good 3PLs have in common.
1. An Efficient Fulfillment Process
Today's online shoppers expect to receive their products faster than ever. Accomplishing that goal isn't just about shipping speeds. It's also important to work with a partner that already has efficient strategies in place for fulfilling eCommerce orders.
2. Easy to Use Software and Integrations
Ecommerce business owners already need to learn a variety of digital tools and platforms, some of which can be quite difficult to use. The last thing most of them want is to implement another less-than-intuitive software system. A good fulfillment center will make it easy to integrate its software seamlessly into other platforms and applications.
3. Packaging Options
Good fulfillment centers carry a wide variety of packaging options to accommodate all of their clients. You should have a choice of packaging and all of the options should be made from high-quality materials to reduce damage to products during shipping. Ideally, the fulfillment center will also offer a choice of insulation materials.
4. Returns Management
Some fulfillment centers take a hands-off approach to customer returns. Once they've shipped your products, they consider the job done. Find a reputable 3PL company that will help you manage inevitable customer returns and mitigate controllable returns.
5. Competitive Pricing
You'll have to accept that partnering with a 3PL comes with some upfront costs. Working with a fulfillment center that offers transparent pricing and competitive deals will help to keep long-term costs low.
Start Exploring Options Now
It can take some time to find the right fulfillment center to meet your eCommerce company's needs. Whether you're seeking a 3PL partner for the first time or trying to find one that offers more competitive services and pricing, don't leave this essential choice until the last minute. Start exploring your options now by getting in touch with Your Logistics to request more information.