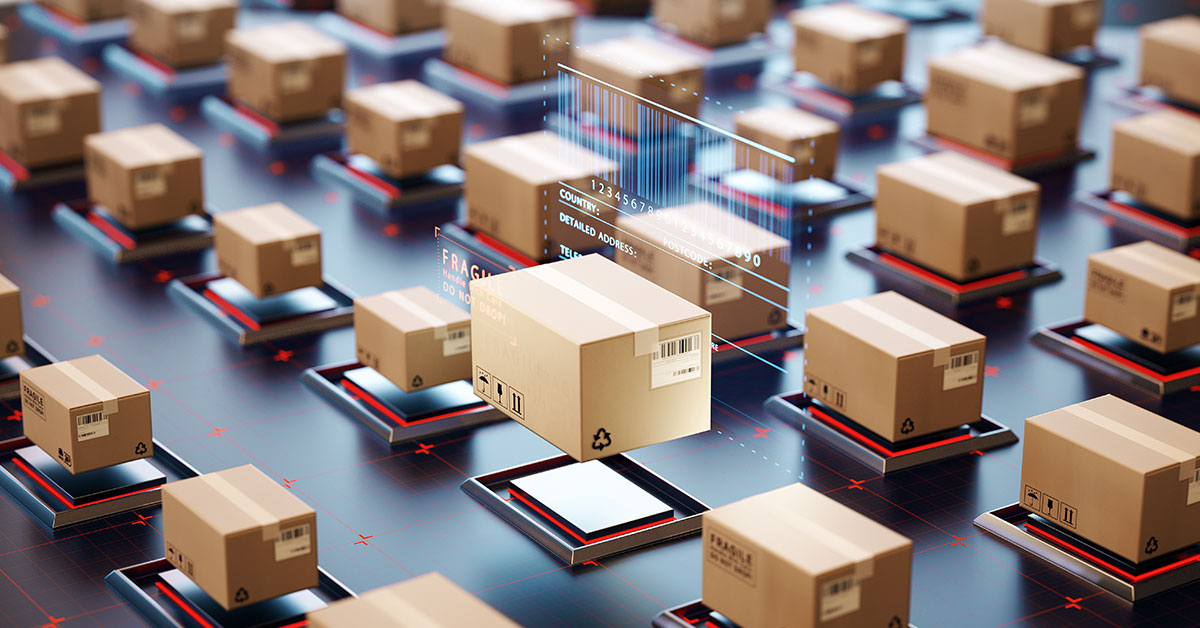 The Effects of Artificial Intelligence in Logistics
Artificial intelligence (AI) used to be considered the stuff of science fiction. These days, AI is impacting just about every aspect of how Americans live, and especially how they conduct business. Advancements in processing power, big data, connectivity, and algorithmic development are converging to make AI not just more powerful but also more accessible.
There are arguably few industries that have been as strongly impacted by advancements in artificial intelligence as the logistics sector. It has brought much-needed improvements in everything from transportation to predictive analytics to a sector that was historically plagued by disorganization and fragmentation. Read on to find out about the current role of AI in logistics and get some insight into its potential future.
Demand Prediction
Improvements in predictive demand and network planning may not be the most glamorous impacts of artificial intelligence in logistics, but they're certainly among the most essential. AI-driven algorithms now give logistics companies a tool for forecasting demand more accurately, which also makes it easier to be proactive about capacity planning.
Research shows that AI can typically predict outcomes more accurately than human experts. It can track and measure every input and variable more quickly and with greater precision, which has the effect of improving demand prediction accuracy rates. The result for logistics companies? Lower inventory requirements, simpler warehouse management procedures, and reduced risk of revenue losses.
Warehouse Automation
AI has changed not just how logistics companies predict future demand but also how they manage every aspect of their warehousing operations. Industry leaders now use AI to identify and organize inventory, provide autonomous quality control, and optimize the transportation of goods between warehouses.
Some logistics companies have taken things one step further by harnessing the power of robotics. Known to industry insiders as "hive-grid machines," specialized warehouse automation robots can sort, lift, and move items from one place to another, reducing labor requirements. These machines can also identify, analyze, count, and move goods with remarkable speed, with some robots able to identify package types in less than 0.2 seconds.
Autonomous Vehicles
The logistics industry isn't just about warehousing and inventory tracking. Full-service logistics companies also provide a full range of order fulfillment services, so they need a way to move items not just within their facilities but also outside of them. Queue the recent introduction of autonomous vehicles to modern markets.
Today's self-driving vehicles are not yet fully autonomous. Cars, trucks, and other work vehicles still need human drivers behind the wheel to ensure safety, but these specialized vehicles still leverage the power of AI to help optimize routes, speed up the delivery process and reduce human error. Despite the market for autonomous vehicles being in its nascent stages, experts believe it will be worth over $13 billion within a decade.
Smart Roads
Like automated vehicles, smart road technology is still in its infancy. So far, researchers have tested technologies that include using solar panel roads to produce electricity for LED lights that alert drivers about road conditions and fiber-optic sensors that monitor traffic patterns and volumes. These sensors can also monitor for accidents and alert emergency services when they occur to encourage faster response times.

Wondering what smart roads have to do with logistics? While roads are generally considered more of a public infrastructure concern, smart roads could, once widely implemented, dramatically improve the provision of fulfillment services.
Like all drivers, delivery drivers will have access to real-time information about traffic, accidents, and road conditions that can help them optimize routes and avoid unnecessary delays. Since it doesn't require jumping through regulatory hoops, the expansion of this technology can be expected before the advent of fully autonomous vehicles.
Insights From Big Data
Data collection and analysis have long formed the backbone of logistics services. Unfortunately, human data analysts can only process so much information. AI is a different matter altogether. The insights generated by AI can improve almost every facet of the supply chain, helping logistics companies and their clients, alike.
Let's take a look at an example. Several years ago, UPS began using AI-generated big data insights to optimize their drivers' routes. Since then, the company has saved 10 million gallons of fuel each year and has improved its last-mile delivery efficiency.
UPS isn't the only company jumping on board with big data. Around 86% of third-party logistics companies now cite big data as a core competency of their organizations. These revolutionary thinkers understand that in such a complex and dynamic industry, leveraging the power of AI-generated big data is the only way to make sure things are going smoothly every step of the way.
Data Cleansing Through Machine Learning
One of the things that makes AI such a useful tool for logistics companies is that advanced modules can implement machine learning to gain additional insights when data sets are incomplete or inaccurate. AI machine learning algorithms only need access to around 5-10% of the correct data in a set to correct the rest of it.
To accomplish this goal, the algorithm will use the correct data to create a training dataset. It will then use the training dataset to cleanse and enrich the rest of the data, offering a more accurate estimate for use by other AI algorithms or human data analysts. Given how difficult it is to improve data at the source, the use of machine learning to train AI algorithms in how to identify issues and improve data quality can be a game-changer.
What the Future May Bring
The industry changes described above may be groundbreaking, but they represent only the tip of the iceberg when it comes to potential applications for AI in logistics. Researchers are constantly developing new applications for AI and improving its real-world accuracy rates.
Logistics companies that utilize AI can already reduce the time and labor costs associated with tracking and shipping goods, allowing them to focus more on providing customer care. It's difficult to imagine a future in which logistics companies can remain competitive without embracing established and emerging AI, robotics, and machine learning technologies.