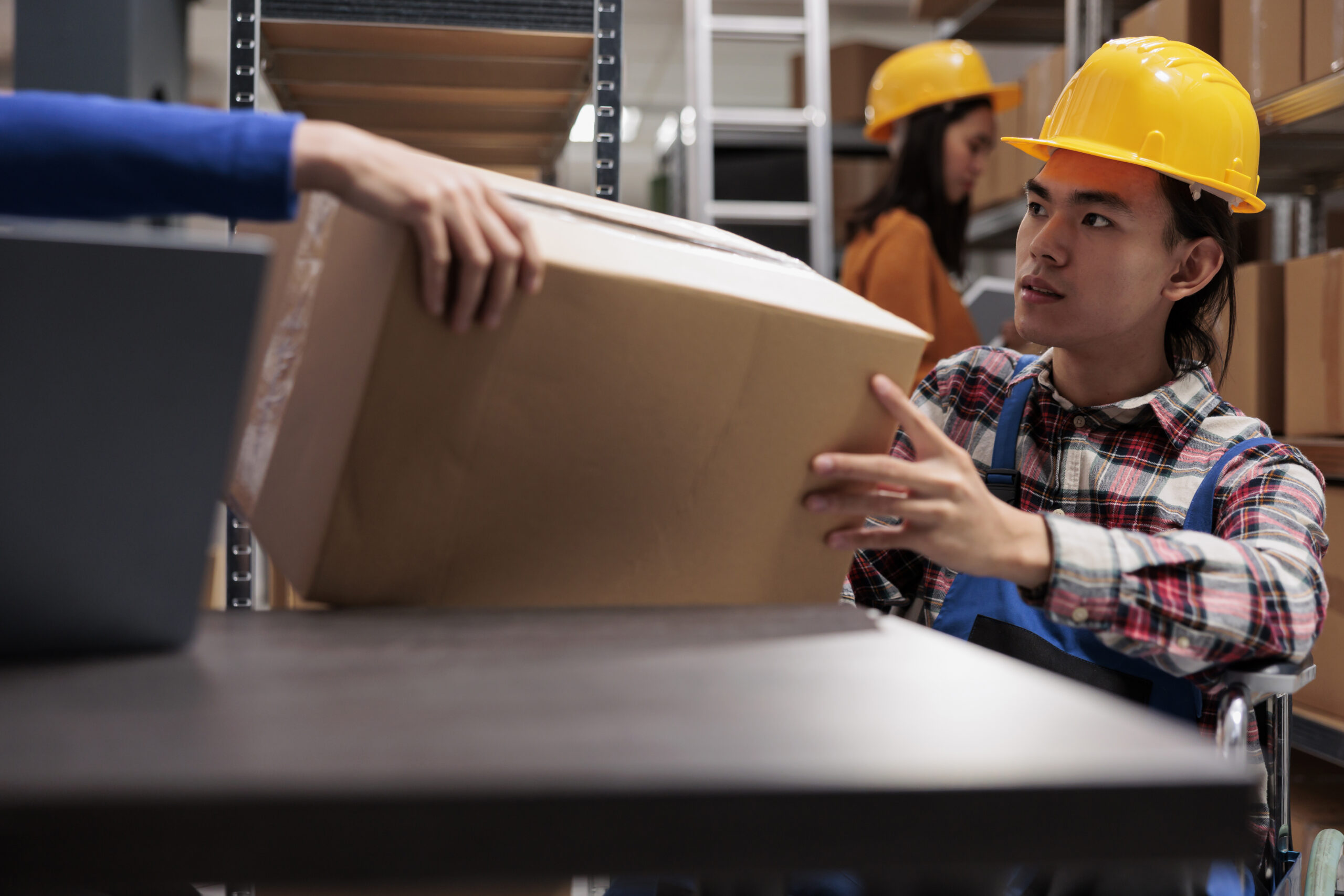 Mastering Subscription Box Fulfillment with Your Logistics Corp: Driving Growth and Efficiency for High-Volume eCommerce Brands
Subscription box services have gained immense popularity recently, offering consumers a convenient, personalized, and engaging retail experience. From beauty products and snacks to clothing and gadgets, the subscription box business model spans countless industries and caters to diverse consumer preferences. To succeed in this competitive space, high-volume eCommerce businesses must excel in fulfilling and managing subscription box orders, ensuring efficiency, accuracy, and product presentation that drives customer loyalty and satisfaction.
Your Logistics Corp, a leading 3PL provider, offers comprehensive warehousing and fulfillment solutions tailored to the unique needs of high-volume eCommerce brands specializing in subscription box services. Our team of experts understands the intricate nuances of kitting and subscription box fulfillment, providing unparalleled expertise and support to help your business master this thriving business model. Our strategically located state-of-the-art fulfillment centers in Las Vegas, Dallas, and Lewisville enable seamless, efficient management of your subscription box orders, fully integrated with your systems and platforms. This ensures timely delivery, accurate inventory management, and consistent product presentation that keeps customers coming back for more.
In this blog post, we will explore the essential aspects of subscription box fulfillment and discuss how partnering with Your Logistics Corp can optimize your supply chain management while elevating customer experiences. We will cover the critical components of successful subscription box operations, best practices for efficient kitting and fulfillment, and practical tips to ensure your high-volume eCommerce brand thrives in the world of subscription boxes. Let's get started.
The Rising Popularity of Subscription Boxes: A High-Value Opportunity for eCommerce Brands
Subscription boxes offer a unique business model that has taken the eCommerce world by storm. Let us explore the reasons behind their skyrocketing popularity and why high-volume businesses should capitalize on this opportunity.
Personalization and Convenience
Subscription box services provide consumers with personalized experiences, often featuring tailored product selections, exclusive items, and curated themes. This level of customization, combined with the convenience of automatic deliveries, appeals to a broad range of customers seeking a unique and hassle-free shopping experience.
Ongoing Customer Engagement
Subscription boxes create an ongoing relationship between businesses and customers, encouraging long-term engagement, recurring revenue, and enhanced brand loyalty. By consistently delivering high-quality, well-presented products, eCommerce brands can foster a strong rapport with their subscribers and enjoy a high customer lifetime value.
Mastering Subscription Box Fulfillment: Key Components for Success
Managing subscription box fulfillment requires thoroughly understanding its unique logistics and operational challenges. By mastering these key components, your high-volume eCommerce business can ensure efficiency, accuracy, and customer satisfaction.
Efficient Kitting & Assembly Process
Kitting and assembly are vital to a streamlined subscription box fulfillment operation. Efficient kitting involves accurate and timely product grouping, bundling, and packaging to create a unified, appealing product presentation. Partnering with Your Logistics Corp ensures your subscription boxes are expertly assembled by our team of professionals, impressing your customers and elevating your brand image.
Robust Inventory Management
Effective inventory management is critical for subscription box businesses, as stock levels and product selections change frequently. Your Logistics Corp's sophisticated inventory management systems ensure accurate tracking and real-time updates, preventing stockouts and overstocking and enabling smooth month-to-month operations.
Your Logistics Corp's Role in Streamlining High-Volume Subscription Box Fulfillment
Your Logistics Corp's comprehensive suite of services and extensive industry knowledge make us the ideal 3PL partner for high-volume eCommerce brands looking to excel in subscription box fulfillment. Here's how we can help transform your subscription box operations:
Accurate, Timely Order Fulfillment
Our strategically located fulfillment centers guarantee fast, accurate, and reliable order fulfillment, ensuring customers receive their subscription boxes on time and in perfect condition. Our team takes pride in providing exceptional service and quality that exceed expectations, contributing to customer loyalty and retention.
Seamless Integration with Your eCommerce Platform
Your Logistics Corp's advanced fulfillment systems seamlessly integrate with your eCommerce platform, simplifying inventory management, shipping, and tracking. By eliminating the complexities of managing subscription box logistics, your business can focus on the growth and development of your product offerings and customer experience.
Best Practices to Optimize Subscription Box Fulfillment
To truly excel in the world of subscription box fulfillment, consider implementing these best practices and strategies to improve efficiency and customer satisfaction:
1. Regularly Refresh Your Product Offerings
Keep your customers hooked by updating your product selection and introducing new, exciting items or themes. Regularly refreshing your offerings ensures ongoing customer engagement and anticipation and helps prevent subscriber churn.
2. Personalize and Customize Customer Experiences
Incorporate personal touches or customization options into your subscription box service whenever possible. Tailoring product selections or adding unique extras based on customer preferences helps to create a memorable, distinctive experience that sets you apart from competitors.
3. Utilize Data-Driven Insights
Monitor and analyze key performance indicators (KPIs), such as subscription retention rates, customer feedback, and product preferences. Utilizing this data lets you make well-informed decisions that optimize your subscription box service, improve subscriber satisfaction, and increase revenue potential.
Partner with a Reliable Logistics Company for Your Subscription Fulfillment
Subscription box fulfillment presents a tremendous opportunity for high-volume eCommerce brands seeking to differentiate their offerings, build customer loyalty, and tap into a thriving market. By partnering with Your Logistics Corp, your business can leverage our expert services, state-of-the-art fulfillment centers, and industry insights to excel in subscription box fulfillment and drive sustained success in today's fiercely competitive landscape.
Discover how Your Logistics Corp can transform your subscription fulfillment operations and propel your high-volume eCommerce business to new heights. Contact our team today and embark on a journey toward exceptional customer experiences, efficient operations, and unparalleled growth in the dynamic world of subscription boxes.