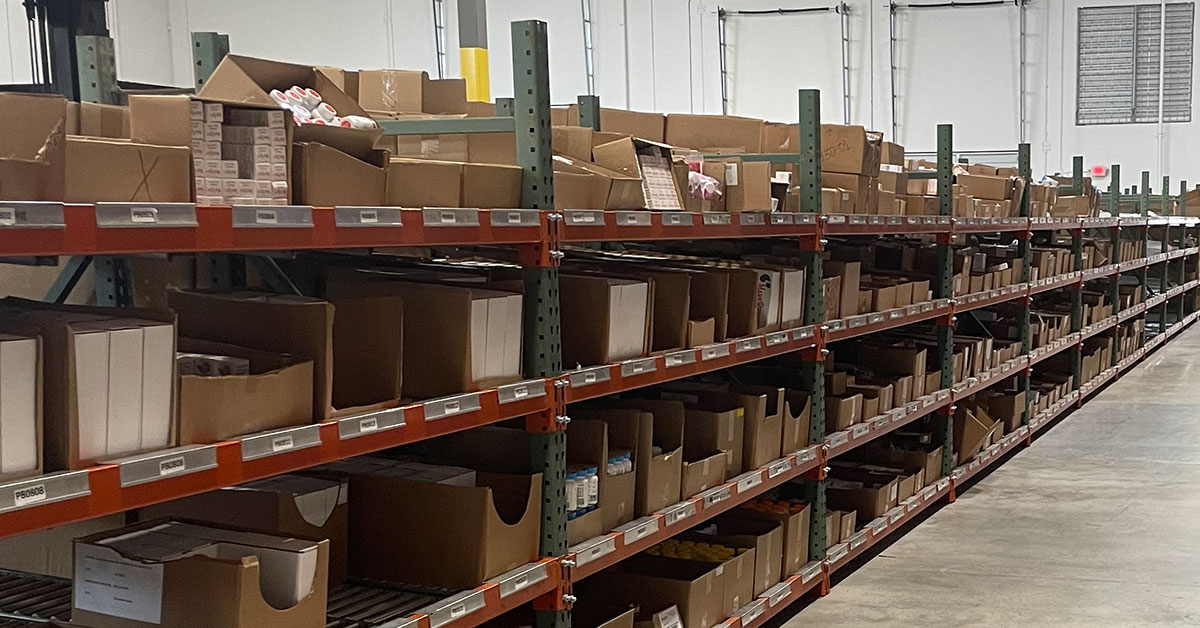 Is Your Business Ready to Graduate to Third Party Logistics?
Most small businesses start out with only a bare minimum of staff, space, working capital, and other resources. As a result, business owners often manage most day-to-day operations by themselves. While managing inventory and order fulfillment in-house may be a reasonable solution for a company that's just getting off the ground, this approach will eventually hold a growing business back.
Think about it this way. Every business thrives within a certain niche. Chances are, you've become adept at creating merchandise and selling your products to customers via an online storefront. It takes a good deal of effort to become an expert at accomplishing these primary tasks, but there is so much more to running an eCommerce business end-to-end – especially when it comes to managing fulfillment of those orders you're so good at selling.
In the beginning, when a company is receiving only a few orders a day, it may be possible to multitask effectively and handle inventory management and fulfillment in-house. In most cases, that means either renting a small amount of warehouse space or even keeping goods in an empty storage unit or garage.
If you've established a successful brick-and-mortar or eCommerce business, this small-scale solution won't work well for long. That's when it's time to start looking into alternatives to managing everything in-house, and that's where third-party logistics companies come in.
What Is Third Party Logistics?
Business owners who are still in the earliest stages of researching their options often see references to third-party logistics companies without even realizing it. You may have wondered idly in the past what 3pl stands for and what it means for a small business. Here's the answer:
Third-party logistics (3PL) companies take care of almost every aspect of inventory management and order fulfillment. They have the team to receive and fulfill orders efficiently, the space to store larger amounts of inventory, the systems to optimize fulfillment times, and the resources to offer bulk discounts.
The Benefits of 3PL Over 1PL
Because signing up with a 3PL company requires an investment, some small business owners assume it makes more sense to continue scaling up their own in-house, first-person logistics (1PL) operations. Unfortunately, that's rarely the case. The benefits of 3PL over 1PL are substantial enough to justify making the switch as soon as your company is ready. They include:
Extra Time
Small business owners have enough on their hands just managing the primary functions of their companies. Trying to manage everything from finding warehouse space to choosing the right carriers and handling freight shipments can be incredibly time-consuming and stressful. Outsourcing to a 3PL allows business owners to focus on more important priorities.
Cost Efficiency
Since 3PL providers that have experience working with small businesses and eCommerce stores have established relationships with other key players in their supply chains, they can often get discounts and pass them along to clients. Plus, business owners will only need to pay for the space required to store inventory or ship orders.
Access to Resources
To the uninitiated, it may seem like the order fulfillment process is a simple matter of transporting goods from point A to point B. In reality, supply chain operations are incredibly complex and often span multiple state and international borders. A 3PL company will have access to all of the resources required to receive and store inventory and fulfill orders efficiently, no matter how complex the supply chain may be.
Signs It's Time to Graduate From 1PL to 3PL
It's common for small businesses that are beginning to scale up to experience growing pains, and that's certainly not a bad thing. It just means that your business is becoming more successful, which, in turn, means it's time to prepare for future exponential growth.
Unhappy Customers
Today's customers expect to get the goods they order online within days, not weeks. Finding the time to process orders immediately upon receiving them may be possible if your company only has a few customers, but as your business scales, keeping up with orders will become impossible. If customer complaints and bad reviews are causing damage to your reputation, it's time to find a 3PL service that specializes in working with eCommerce business owners.
Obsolete Inventory
Whether you run an eCommerce business or a brick-and-mortar store, obsolete inventory is nothing but a dead weight. Outdated merchandise takes up valuable shelf or storage space and costs companies extra money without providing anything in return. Still, it can be challenging for overworked staff members to keep up with inventory management. Switching to a 3PL will eliminate this problem.
Expansion to Larger Markets
Expanding into new markets can be exciting, but it can also create all kinds of new headaches when it comes to order fulfillment. International shipping is only the most extreme example, as there are also changing regulations to keep up with in domestic markets. When you work with a 3PL, there's no need to worry about international customs and trade regulations, and expanding to different domestic markets will be easier.
Fewer Errors With Complex Itemized Orders
Picking, packing, and shipping complex itemized orders takes a lot of time when business owners manage fulfillment in-house and creates many opportunities for human errors. A 3PL service will be able to break down those orders by SKU and use more efficient, automated systems to move merchandise out of the warehouse and get it into customers' hands as quickly as possible without mistakes.
Choosing the Right 3PL Is Key
When you're ready to graduate to third party fulfillment, finding the right service provider is key. Every 3PL provider is a little different. Some focus on providing warehousing services to brick-and-mortar stores, while others offer fulfillment services primarily to eCommerce business owners.
These days, most small businesses get their start online. Getting help from experienced experts will allow you to focus on more essential aspects of running the business, but only if you find a 3PL company that has extensive experience working with eCommerce business owners. Even if it's not quite time to scale up yet, you could still benefit from reaching out to discuss options and even request a free quote from Your Logistics to get a better idea of what you'll be looking at when the time comes.