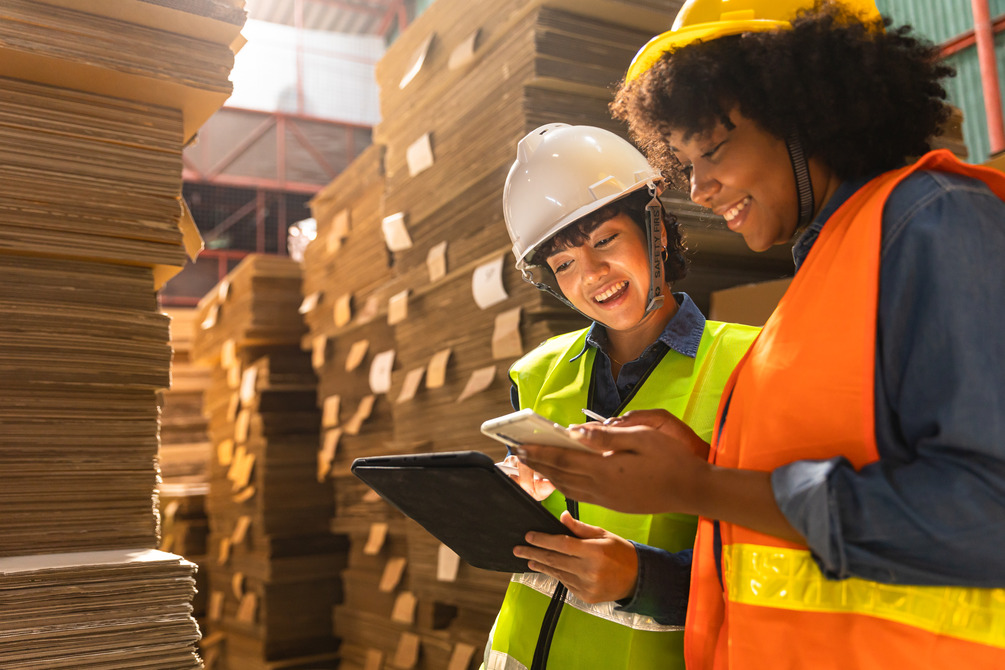 What a 3PL Can Do to Take Your Business to the Next Level
The world is taking steps to recover from the impact of the COVID-19 pandemic, and while everyone wants to move on from the economic downturn and social distancing it brought, there are a few positive things that are here to stay for good. One of the positive outcomes of the months-long quarantine was digital shopping, proving that going online is truly a viable way to reach success for businesses.
A lot of businesses had to shift to an online-only model due to the pandemic, and many of them are now seeing the benefits of doing so. However, they may not have the resources or knowledge to continue running their business online effectively. This is where a 3PL can help.
A 3PL, or third-party logistics provider, can take your online business to the next level by handling all of the logistics for you, from tasks such as warehousing, fulfillment, shipping, and customer service, allowing you to focus on other aspects of your business, such as marketing and product development. With that in mind, how exactly can a 3PL help you take your business to the next level in the digital world?
Why Partnering with a Third-Party Logistics Provider (3PL) is a Must for Businesses Today and Beyond
Benefit #1: Elevate the Packaging and Unboxing Experiences for Customers
As a business owner, it's important to look for ways to improve your operation and better serve your customers. One way to do this is to partner with a third-party logistics (3PL) provider. A 3PL can help you elevate the packaging and unboxing experiences for your customers, while also reducing your shipping costs.
When it comes to packaging, a 3PL can help you optimize your packaging to ensure that your products are well-protected during transit. They can also help you design custom packaging solutions that will make your products stand out from the competition. In addition to packaging, a 3PL can also help you improve your shipping process.
3PL can provide you with access to discounted shipping rates and help you streamline your shipping operation saving you time and money, while also ensuring that your customers receive their orders in a timely manner.
Benefit #2: Improving Your Shipping Strategy
As a business owner, you are always looking for ways to improve your shipping strategy and get your products to your customers as quickly and efficiently as possible. One way to do this is to partner with a third-party logistics (3PL) provider.
3PL providers offer a variety of services that can help you streamline your shipping process, including order fulfillment, warehousing, and transportation management. They also have the resources and expertise to help you choose the best shipping methods and routes for your products.
Benefit #3: Better Inventory Management Minus the Overhead Costs
As your business grows, so does the need for efficient inventory management. Trying to keep up with inventory using in-house staff can quickly become overwhelming and expensive. Partnering with a third-party logistics provider (3PL) can take the burden off your shoulders and help you manage your inventory more effectively – without breaking the bank.
3PLs specialize in managing inventory and can do it more efficiently than most in-house staff. They have the technology and resources to track inventory levels in real-time and can quickly adapt to changes in demand. This allows you to avoid overstocking or running out of inventory, both of which can cost your business dearly.
The Bottom Line: Digital Shopping is Here to Stay, and So Does the Demand for 3PL for Businesses
The pandemic has forced many businesses to move online, and the trend is likely to continue even after the pandemic ends. This means that businesses need to be prepared to meet the demands of digital shoppers.
One way to do this is to partner with a 3PL provider. A 3PL can help businesses with everything from order fulfillment to customer service. This can be a great way to free up time and resources so businesses can focus on other aspects of their operations. So if you're not already working with a 3PL, now is the time to start exploring your options.
Do You Need eCommerce Fulfillment in Las Vegas?
If you're ever looking for the best retail logistics companies, Your Logistics Corp is the way to go. We provide eCommerce fulfillment services in Las Vegas that are second to none. We'll pick, pack, and ship your orders quickly and efficiently, so you can focus on running your business.