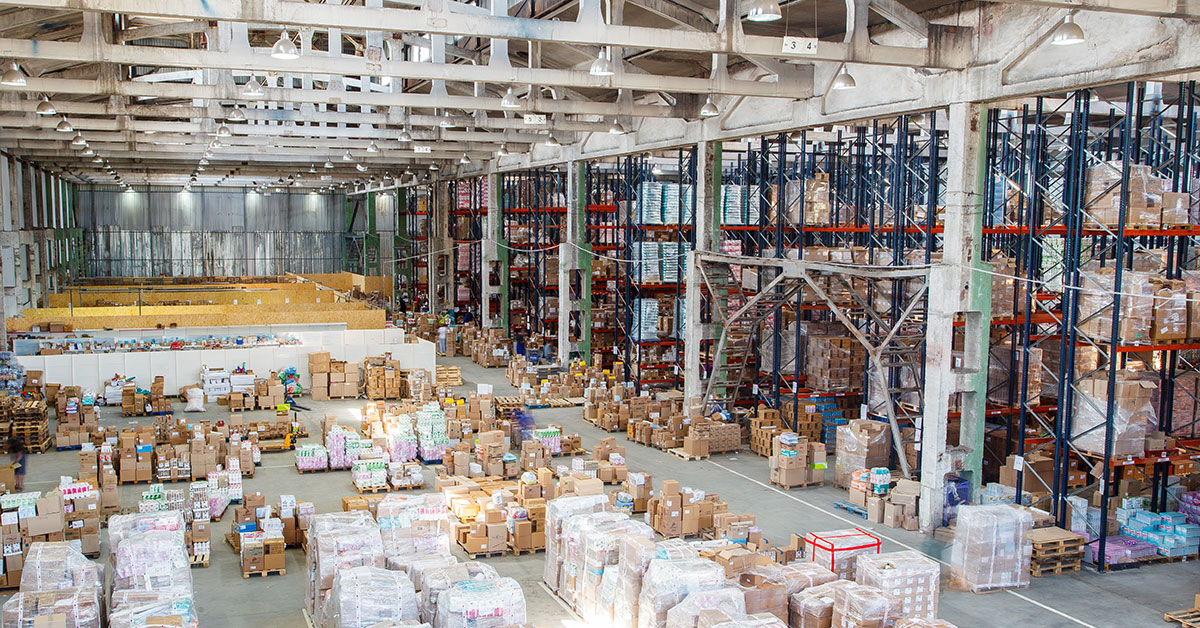 The Difference Between Logistics and Supply Chain Management
A supply chain is a sequence of processes that are involved in producing and distributing commodities. Worldwide supply chains are essential to commerce and rely on logistics to send, receive, move, and store goods.
In the business world, "logistics" and "supply chain management" are often used interchangeably because they are so closely linked. However, there are critical differences in their functions.
Commerce Relies on Supply Chains
Whether businesses are vast corporations or new startups, their success is closely related to supply chain performance. According to a 2014 Deloitte survey, 79% of businesses with high-performing supply chains experience above-average revenue growth.
Only 8% of businesses with less capable supply chains report above-average results. Considering that 50% of enterprises fail within five years of their launch, there's no doubt that supply chain performance plays a part in success or failure.
Expert supply chain and logistics management drive business success in different but closely related ways.
How Logistics and Supply Chain Management Differ
Some business experts view Logistics and Supply Chain Management as a single process because their functions overlap. However, studies show there are essential differences.
A 2020 Michigan State University report reports, "Supply chain management is an overarching concept that links together multiple processes to achieve a competitive advantage, while logistics refers to the movement, storage, and flow of goods, services, and information within the overall supply chain."
Logistics and Supply Chain Management Roles
Whether businesses see logistics and supply chain management as separate or the same, experts generally agree on the specific functions.
Supply Chain Management Defined
According to professors studying supply chain management, it is a collaboration among firms to connect suppliers, customers, and critical partners. The goal is to boost efficiency and create value for the end consumer.
The process involves various organizations working together as a supply chain to manage the raw material flow and ensure quality finished goods. Supply chain managers ensure that finished products get to the end consumers and meet all requirements.
The Role of Logistics
The logistics concept is relatively new compared to supply chain management and is an idea borrowed from the military. In the business world, logistics refers to the process of acquiring, transporting, and storing resources along the supply chain.
Activities involved in logistics include transportation, warehousing, packaging, and other processes that move and position inventory.
The objective of logistics is to ensure that customers receive the desired products at the right place and time, with the right price and quality. Industry experts divide the processes into inbound and outbound logistics.
Inbound logistics:  Obtaining, handling, storing, and transporting materials.  
Outbound logistics:  Activities involved with the collection, maintenance, and distribution of commodities to customers.
To sum up, the primary focus of the supply chain is maintaining a competitive edge, while logistics is primarily concerned with meeting customers' requirements.
Expert Logistics Management Is Critical
Logistics is essential to companies of every size because it helps businesses manage shipping and delivery operations. It takes skilled logistics professionals to manage and control the movement of goods along the supply chain.
Expert logistics management prevents failures that can be detrimental to success. It also provides crucial benefits that include:
An Improved Bottom Line
Well-managed logistics are a key to profitability. Goods are delivered to customers quickly, efficiently, and safely. The result is happy repeat customers who refer other clients to the business. A growing customer base leads to increased revenue.
Reduced Operating Costs
Professionally managed logistics can help reduce costs without compromising the quality of products or services. Streamlining logistics eliminates unnecessary costs and increases efficiency.
When professionals manage logistics, processes are well-organized, eliminating the chance that goods will be lost in transit. An efficient process also expedites the movement of goods through the supply chain.
Seamless Deliveries
Logistics experts ensure that freight is handled efficiently and delivered on time, in good condition. A well-organized, speedy delivery process can improve a company's reputation and leads to satisfied customers. Businesses that provide reliable delivery have a competitive edge in their industry.
Added Value to Businesses
Customers not only expect quality products, but they also look for product availability. They want to know whether a business can deliver urgent orders in a short time. Logistics experts ensure that the products companies advertise are readily available to clients.
Benefits of Using Third-Party Logistics Professionals
Because skillful logistics management is crucial for business success, many organizations work with third-party logistics professionals (3PL). These experts have years of supply chain management experience and offer clients full-service solutions.
Third-party logistics services partner with each company to provide a range of services that ensure commodities move smoothly along the supply chain. Services include:
Warehousing:  Clients' inventory is stored in a safe, organized way.
Fulfillment:  Professionals receive, pick, and expertly pack orders. 
Kitting:  Logistics teams can combine multiple SKUs in a package and then create a new one.
Labeling:  All package labels are guaranteed to meet every regulatory requirement.
Product inserts:  Clients may arrange to have add-ons like marketing inserts and gift wrap included with orders.
Shipping:  Logistics professionals work with multiple carriers to ensure clients get the best shipping rates.
3PL Experts Offer a Range of Services
Business models vary, so 3PL specialists offer various logistics resources that can be scaled to clients' needs. Options include, but are not limited to:
Ecommerce Fulfillment
Online business success depends on getting the correct orders to customers on time. Third-party logistics specialists provide fulfillment services that help improve customer satisfaction and save businesses time.
Retail and B2B Logistics
Companies rely on B2B (business-to-business) logistics to ensure they have enough inventory, but the process can be complex. Third-party B2B logistics professionals negotiate any issues, provide prompt, reliable fulfillment services and adhere to regulations.
Subscription Fulfillment
Logistics management for businesses that offer subscription services needs to address fluctuating order volume, small delivery windows, changing software requirements, and business growth.
Third-party logistics experts have the resources to tackle these challenges and deal with companies across the business spectrum.
Direct Sales Fulfillment
Businesses specializing in direct sales have unique logistics management needs. They must deal with sudden changes in order sizes and growth and often add new products.
Third-party logistics professionals will partner with direct sales companies and create a fulfillment plan that ensures business moves forward efficiently. The result is happier sales associates and customers.