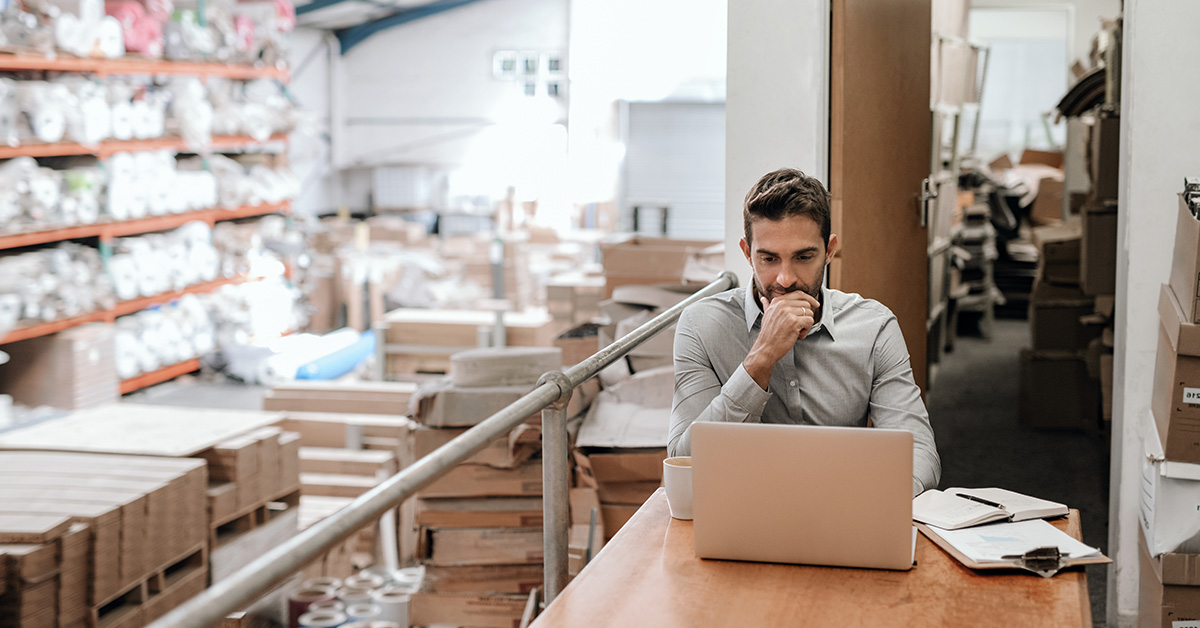 How To Start An Ecommerce Business In 2021
Online shopping first became available to the general public in the early 1990s, and online sales have grown steadily ever since. In 2021, they account for more than 18% of total retail sales all over the world, and economists predict the percentage will continue to rise. If you are considering starting an e-commerce business, there has never been a better time to do it.
The following is a step-by-step guide to creating a successful e-commerce business. The process involves careful research, detailed planning, and effective marketing strategies.
Step One: Research Your Niche
The first step in creating an online business is deciding what you're going to sell and who you're going to sell it to. Successful businesses are those that find the perfect niche with just the right amount of competition. You don't want to enter an oversaturated market. On the other hand, a little competition indicates there is enough interest in your product to make selling it worthwhile.
When researching the competition, focus on how other businesses differentiate themselves, what prices they offer, and what their shipping policies are. When planning your own business, think about what will make your store or service unique.
Step Two: Decide How To Manage Fulfillment
If you're selling a physical product, you need to consider how you're going to get it into your customers' hands. Storing, finding, packaging, and shipping products can be labor-intensive. Small businesses with small products – for instance, a jewelry-maker with an Etsy shop – can often handle their own fulfillment. Growing an e-commerce business with a large inventory, however, can save money and time by outsourcing fulfillment to a third-party logistics company.
Outsourcing fulfillment can benefit an e-commerce business in several ways. For one thing, it can increase shipping time and reduce errors, which leads to happy customers. Because order cancellations, returns, and one-star reviews are bad for business, using a third-party fulfillment company can boost profits. Outsourcing fulfillment also ensures that you can spend more time focusing on other aspects of your business, like building your customer base and creating high-converting product pages.
Step Three: Make A Business Plan
After doing extensive research, it's a good idea to write up a business plan that you can refer to later on. You may also need to provide a formal plan if you're seeking any outside funding for your start-up. A business plan typically includes the following information:
an overview of your business, including a mission statement
a description of your business model
a description of the products or services you're selling
an analysis of the competition
a description of your target audience and a marketing strategy
a financial statement anticipating expenses and earnings
a list of people involved in the business and their roles
Step Four: Set Up A Website
Once you have your plan in place, it's time to set up an online store. There are a variety of platforms to choose from, and they all allow users to build online stores where customers can browse products, shop with a shopping cart, and check out with an online payment method. Besides these basic features, e-commerce platforms also offer a range of tools that facilitate sales and growth. The following are some features you may want to look for when choosing an e-commerce platform:
cloud hosting (so you don't have to worry about maintaining a server)
an easy-to-use interface
mobile optimization
abandoned-cart recovery
unlimited transactions
search engine optimization (SEO) tools
data analytics
If you're using a third-party logistics service to handle fulfillment, you'll also need to choose a fulfillment company that integrates with your platform. For example, Your Logistics integrates seamlessly with Shopify, WooCommerce, Magento, and Big Commerce.
Some other considerations when setting up a website include choosing a specific and memorable domain name, creating a logo, and choosing a theme. The fonts, colors, and images on your website should all work together to establish a consistent identity for your business.
Step Five: Start Creating Product Pages
A well-designed product page is often the key to making a sale. When you're creating a product page, consider the image, the product description, your brand, and the customer's experience. The following are some tips for designing product pages that will convert to sales:
Use high-quality product images. If you take your own photos, use a good camera and pay attention to details like the background, the angle, and the lighting. Make sure that the image is the focal point of the page. Include additional images that show the product from different angles.
Provide the information customers need. Details like pricing, size and color options, and materials should be easy to see on the page. It's also important to provide links to product variations. You can include more detailed information about the product below the fold.
Make sure every product page is branded. If customers are clicking on a product page from Google search results, they may never see your online storefront. To increase the chances that customers will remember your business and return, make sure that your name and logo are visible on every product page.
Use a clear and simple call to action. In general, the best call to action on a product page is a large "Add To Cart" button to the right of the product image. If you're selling a service rather than a product, consider phrases like "Schedule an Appointment" or "Start Free Trial."
Step Six: Put Your Marketing Plan Into Action
The final step in starting an e-commerce business is putting your marketing plan into action so that you can start making sales. SEO can play a major role in driving traffic to your site, but most online businesses benefit from a well-rounded marketing plan that includes email, social media, and paid ads. 
With a well-designed e-commerce business, you can reach customers all over the world, and you can work from the comfort of home. By working with a reputable third-party logistics company, you can save time and labor while trusting that your customers are getting fast and reliable service.