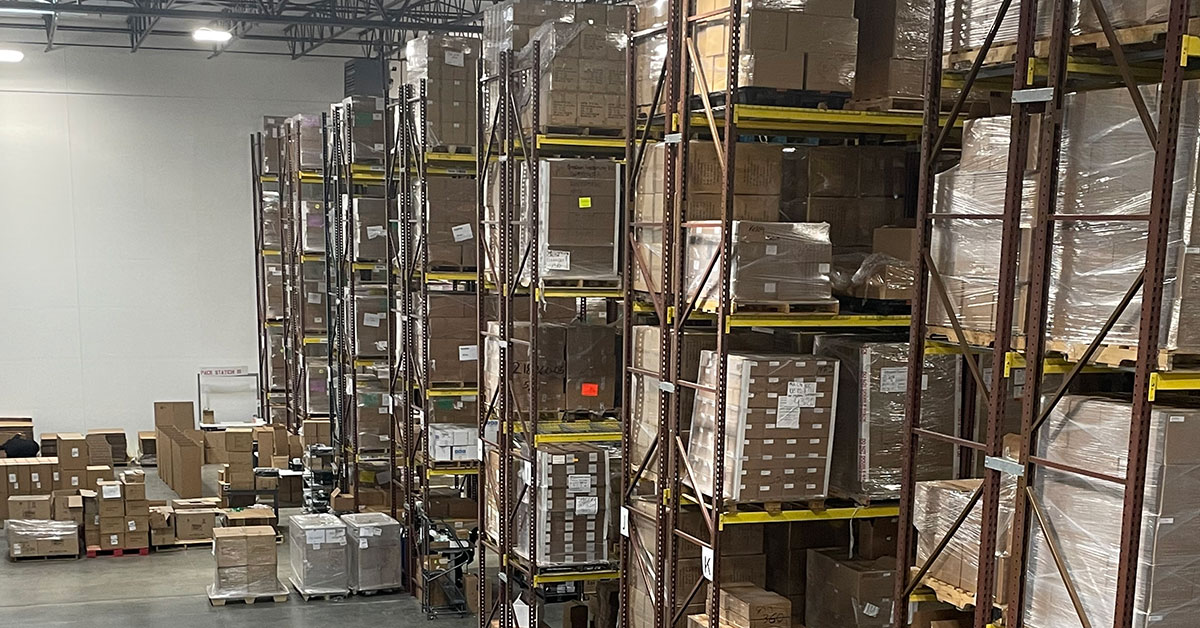 Ukraine is the largest country in Europe and has a population of more than 43 million. Though Ukraine is far from the U.S., many Americans feel closely connected to the people of Ukraine through family, friendship, and business ties.
Thanks to the internet and shipping services, U.S. residents have opportunities to connect with Ukrainian people, particularly at a time when travel is difficult. The following article will cover the basics of shipping from the U.S. to Ukraine.
Why Ship To Ukraine
Americans ship goods to Ukraine for personal, humanitarian, or business purposes. For one thing, Americans send packages to loved ones in Ukraine as a way to remain connected. Sending birthday, holiday, and wedding gifts, for example, helps people to maintain family ties, especially when they can't easily visit.
In addition, individuals and groups across the U.S. put together care packages to send to Ukrainians who have lost their homes. They collect items like non-perishable food, toys, clothing, medical supplies, and other items for immediate use and ship them to relief organizations and volunteers in Ukraine.
Furthermore, the internet has created a global marketplace, allowing U.S. businesses to connect with other businesses and customers all over the world. Thus, many companies are shipping goods to their Ukrainian customers and associates.
What To Know About Shipping To Ukraine
Sending packages overseas can be complicated due to the rules and regulations that govern the shipping process. The following are some of the most common questions people have about shipping to Ukraine.
How Long Will It Take For A Package To Arrive?
The timing of package delivery is not easy to predict during uncertain times. Not all shipping services are delivering to Ukraine right now, and those who do may experience barriers that delay service.
Under normal circumstances, a package sent from the U.S. typically arrives in Ukraine after one or two weeks. Holidays and weekends, which are postal holidays in Ukraine, can impact delivery time.
How Much Does Shipping Cost?
The cost of shipping to Ukraine can vary according to the U.S. city of origin, the delivery method (by air or by sea), the weight and size of the package, and the value of the item or items.
In addition, shipping services have different pricing structures. For example, as of February 2022, the cost of shipping a 2-pound package to Ukraine could be anywhere from $40 to more than $150, depending on the service provider.
How Much Are Customs Tariffs?
When shipping to Ukraine, the sender must complete a customs form that declares the contents and value of the package. Typically, the buyer is responsible for paying the tariff on imported goods with a value of more than $100. The standard fee is ten percent of the value, based on the shipping cost, the value of the package, and insurance on the package.
What Items Are Prohibited?
Before sending a package to Ukraine, it's important to know what items are permitted and which ones are restricted. Note that lists of prohibited items are subject to change, so it's always a good idea to check the customs website before sending. The following are some examples of prohibited items:
alcohol
batteries
coffee
drugs (including prescription and OTC medications)
electronic equipment
foodstuffs
knives
military equipment
phones
radioactive materials
tobacco
What Documents Do Shippers Need To Provide?
Individuals and businesses who ship to Ukraine are responsible for all of the paperwork that accompanies a package sent overseas. Sending a gift worth less than $100 is a fairly simple process, but shipping goods to customers is more complicated. Required documents may include tax documents, commercial invoices, bills of lading, packing lists, shippers' instructions, certificates of origin, and shipping labels.
What Is The Best Shipping service?
When shipping to Ukraine, it's important to choose a shipping service with experience shipping to the region. Consider factors like cost, delivery time, tracking capability, and special services when comparing services. For example, can the shipping company keep goods at a safe temperature? Can the service handle fragile or perishable items? While there are many options to choose from, not all services are equipped to handle every shipping need.
Using Third-Party Logistics (3PL)
3PL refers to the outsourcing of e-commerce tasks, including warehousing and fulfillment. Using a logistics corp to ship to Ukraine can simplify the order fulfillment process. For example, when a customer places an order, a 3PL service will process the order, find the item or items in the warehouse, package and label the goods, and complete any necessary paperwork. Outsourcing these tasks saves time and relieves stress.
Benefits Of 3PL For International Shipping
U.S. retailers shipping to customers in Ukraine can benefit from 3PL services in several ways. Logistics companies have the necessary staffing and other resources to make speedy deliveries and the expertise to ensure packages are not turned away before reaching their destination. The following are three top benefits of using 3PL for international shipping.
1. Saving on overhead
Not only do online retailers have to rent or purchase warehouse space, but they also have to maintain the space. For example, they may need to repair a leak or update an air conditioning system. Outsourcing to a logistics company eliminates these costs.
2. Faster shipping
Logistics companies already have systems in place that speed up the process of fulfilling orders. 3PL services have trained staff to pick and package inventory, and they also use technology to automate as many steps in the process as possible.
3. Ensuring compliance
Finally, 3PL providers have the expertise to complete all documentation and packaging in compliance with international rules and regulations. That means that businesses can avoid delays and keep their overseas customers happy.
Whether you are shipping to Ukraine for commercial or personal reasons, it is important to work with a company that already has a well-established system in place for international shipping. With the right shipping service, you can feel confident that your packages will reach their destination with no avoidable delays.