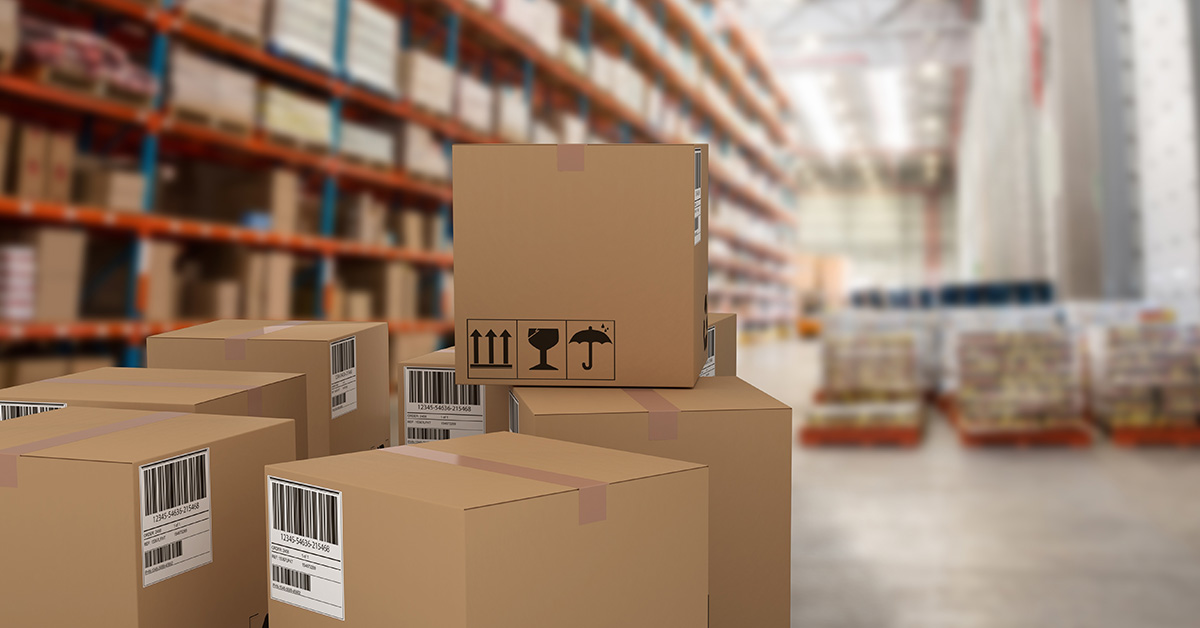 How to Ship Heavy Items for Less
Shipping heavy items can be a pain. It's expensive, time-consuming, and there are many things to consider when choosing the cheapest shipping services for your business. But don't worry—we're here to help!
In this blog post, we'll go over some of the cheapest shipping options for your business to make it easier for you in the long run.
What to Consider When Shipping Heavy Items
Shipping heavy items can be a complicated process, but one of the most important factors is size. Not only does weight matter when it comes to shipping — two packages may weigh the same, but they could have different sizes and shapes which will determine who you use to ship them.
A heavy package can be tough to ship, but it's not impossible! The key is packing the items in a way that will minimize any potential damages. Here are some factors you should consider when shipping something big:
1) Dimensional Weight
The idea of dimensional weight is fairly new, and it came about because shipping companies such as UPS and FedEx, were losing money on especially large but light items. Dimensional weight is an "approximate" weight calculated by the volumetric space your package occupies; they take into account their own minimum density number to calculate how much a package would weigh based on its dimensions.
If that total exceeds the actual pounds or kilos in the box then you will be charged for whichever amount is more expensive: either dimension calculations which equal higher costs or just standard measurements at checkout time (actual pounds or kilograms).
There are some instances in which dimensional weight is a lot more expensive than actual weight; so if you're sending packages that weigh less, make sure to get quotes from companies before doing your calculation.
2) Fragile Items
If your parcel is delicate, you might want to choose a carrier that specializes in transporting fragile items. These carriers are more careful and will take time with the package so it doesn't get damaged during transit.
3) The Origin and Destination
No matter how heavy your package is, carriers will use the origin and destination of the package to calculate which shipping zone you're in — zones get higher as they increase in distance. The further away it is, the higher the cost for a particular carrier because this requires more fuel to complete delivery.
4) The Carrier
Shipping is a complicated process, but it can be made easier by knowing which carrier to go with. When you're shipping something heavy or fragile, for instance, some carriers are more lenient than others when it comes to weight and size requirements.
Each different carrier has its own set of rules that will heavily influence your cost based on what type of product you're shipping. Some providers are friendlier towards heavier items while others may offer discounts if the item includes fragile materials like glassware in its packaging or design this way they don't break during transit!
5) Type of Service
How do you want to get your packages from one place to another? Do you plan on doing overseas deliveries? Next Day Delivery? Overnight Shipping?
Carriers offer a variety of shipping and delivery options depending on how fast you would like it. The fastest is the next day, 2-day for those who need the items at their doorstep within two days, or overnight.
Each different option comes with its advantages so be sure that this decision has been well thought out before making any purchases.
Best Ways to Ship Heavy & Large Items with Different Carriers
When it comes to shipping heavy and oversized packages, there are lots of big names out in the market. Each one has a great option for certain types of parcels but not all can be cost-effective options.
There are quite a few big-name players in this game – each with at least one good option for some package sizes/types. However, not every company offers affordable rates as well as high-quality parcel delivery.
USPS Shipping
USPS simplifies the process of shipping by providing affordable and reliable services. USPS has a few different mail types with a range of prices to meet your needs, from priority delivery for small packages up to overnight service for large items.
Priority Mail: 1-3 days
USPS Priority Mail is the perfect option for shipping when you need to mail a heavy, dense item that doesn't have an urgent deadline. From small envelopes and letters up to large boxes of 70 pounds or less, this service has fast delivery times of 1-3 days.
Rates range from $6.95 per package for the smallest items up to $17.60 for larger packages weighing over 20 lb, depending on size and weight restrictions by zone 1-4 respectively.
Priority Mail Express: Overnight Shipping
Priority Mail Express is a speedy option for anyone who needs to get their package across the country in as little time as possible. For items under 70 pounds, it starts at $22.50 – but this only goes up from there if your item weighs more than that and can't fit into one of these envelopes.
Media Mail Shipping: 2-10 days
Media Mail is for a very small niche of USPS customers. If you're shipping any kind of media (books, CDs, DVDs), you can do it for far cheaper than you'll get anywhere else by using Media Mail. However, if your package gets inspected and they find that the rules were not followed, they'll return the package to you due to insufficient funds.
Ground Shipping: 2-8 days
The retail ground shipping is for products that are too large to ship through Priority Mail. The weight limit for the package range from 20-70 pounds, depending on which zone you're in and how much it weighs. Pricing varies by area as well since there's an option of paying per pound or per box size (from a flat rate). If your product will be going into Zone 4 then prices vary between $8-$67 according to what part of this country they'll be delivered
FedEx Shipping
FedEx has a plethora of services, each tailored to specific needs. Whether you need it quickly or want the most cost-effective way to deliver your package, FedEx can offer just what you're looking for.
Ground Shipping 1 – 7 Days
With FedEx, you don't have to worry about being left out by the USPS weight limit of 70 pounds. They allow a more inclusive weight limit and size for packages up to 150 pounds with no length or girth restrictions. If your package is larger than what USPS allows in its flat rate then send it through FedEx Ground.
Freight: Priority or Economy
FedEx Freight is the best option when you're shipping pallets of heavy packages. They offer two options: Priority for quicker delivery than Economy, which is calculated by weight and size of your package. For large amounts or quite a heavyweight overall, FedEx can be much cheaper than individual shipment prices as well.
FedEx Freight offers many different rates depending on what type of product it is that you're looking to ship; however, their rates vary too much based off at least three factors (zone, size).
DHL Shipping
DHL is one of the largest and most popular shipping companies in the world. They offer a variety of pricing options for international shipments, including expedited service that can get your package to its destination on time – no matter where it's going!
DHL offers an excellent range of heavy-duty shipment solutions regardless of whether you need a quick turnaround or just want some extra protection with their signature insurance plan.
Air Freight Shipping
DHL offers a variety of air freight services to match your shipping needs. One option is called Urgent Air Freight and will deliver 1-2 days from purchase, while their other options include both airport-to-door or door-to-airport services that can take up to 5 – 7 business days depending on the service chosen.
They also offer special cargo options if you need temperature-controlled environments for items such as vaccines or medications (or just want something extra safe). With DHL's day-definite international shipments, they guarantee delivery by noon at any location in over 200 countries worldwide!
DHL has many different ways for people who are looking into getting freights delivered quickly but not wanting them handled too roughly.
Ocean Freight Shipping
DHL offers a variety of ocean freight options for when your cargo is too heavy, big, or bulky to get a good price shipping it parcel. Their Full Container (FCL) and Less Than Container (LCL), offer temperature-controlled areas that can transport liquids across the world without breaking them down into smaller containers.
Things to Know Before Shipping Large and Heavy Items
1) Shipping insurance
Shipping insurance is a must-have for any eCommerce, as it can protect your business against the worst that could happen when packages are lost or damaged. If you ship in bulk, then this coverage will save money and headaches down the line with its low cost compared to what might be required if an item goes missing forever.
2) Tracking
With the technological advancements of today, it's rare to order something online and not get tracking information. But when customers expect a certain level of care from your company–such as knowing where their shipment is at all times–it can provide an even higher sense of trust between you and them. Not only that but with just one click on the tracking number, they'll be able to find out exactly what state or country their package has landed in; making any potential issues easier for both parties involved.
3) Delivery Confirmation
Delivery confirmation is the key to a successful package and can help you with your insurance claim. You'll know when the package has been delivered, which will make it easier for both them as well as yourself if there's an issue in transit.
Shipping Heavy Items with eCommerce
Many eCommerce shops are limited in their ability to handle heavy inventory for shipping. So, they have two options: either scale back on what they can sell or find a third-party logistics company that specializes in handling heavier items. This is where some companies thrive–by finding a fulfillment center with the resources and tools necessary to ship those bigger orders.
Third-party logistics companies can offer you a lot of benefits like lower shipping costs, easier scaling, and faster shipping. This means that your customers will be able to get their products delivered in just the right amount of time without any hassle or extra cost!
Conclusion
Shipping heavy items are always going to be more complicated than shipping small and light ones. Accounting for all the different variables and fees that get added on, from weight limits to dimensional weight, can be difficult.
Shipping costs are sometimes a major factor in your bottom line as these rates fluctuate often based on which carrier they use – so researching what company would best fit with your business will make sure you're saving money every time an item goes out.