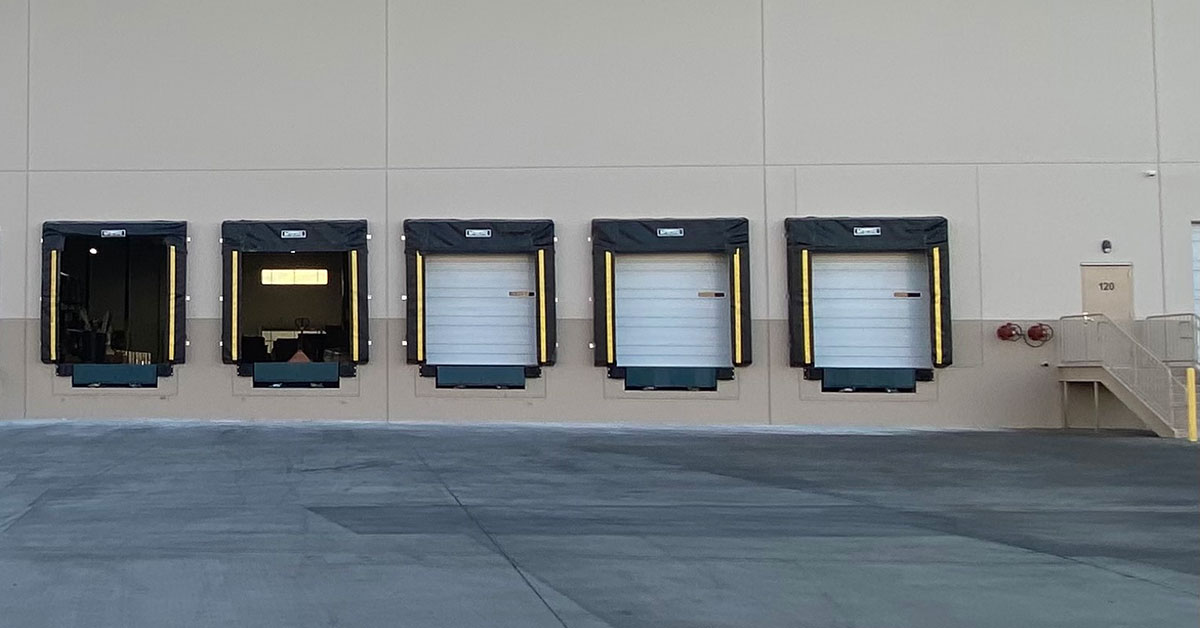 Creating an Effective Logistics Strategy and Why You Need One
As a business owner, you have a seemingly endless list of responsibilities weighing on your shoulders. While each of them plays a key role in the success of your company, all of them essentially revolve around one crucial aspect: logistics. That single factor impacts numerous elements of your business, not the least of which are efficiency, productivity, profits, inventory management, and customer satisfaction.
Understanding the Importance of a Solid Logistics Strategy
A solid logistics strategy is crucial for your business. It determines the entire course of your supply chain from sourcing materials to order fulfillment and beyond. At the same time, this cycle affects every aspect of your business, including your inventory, suppliers, employees, and customers. An effective logistics strategy will benefit everyone involved and keep your company on the right track. It'll also equip you to deal with changes as they arise.
Tips for Building an Effective Logistics Strategy
Several elements come together to create an effective logistics strategy. First and foremost, you'll need to examine all your key performance indicators. These may vary based on how your company operates, but they can include your dock-to-stock and pick-to-ship cycles, order processing cycles, and replenishment processes. Even the way your warehouse is set up and your inventory is organized can put a damper on your efficiency and performance.
Take into account your inventory accuracy as well. Be sure to factor in the costs of all those aspects, too. All this will give you a good idea of how well your current logistics strategy is working for you or provide a good starting point for implementing a new one. Weigh those elements against where you'd like to be. From there, you can further hone your approach.
Add Analytics Tools to Your Repertoire
You may already be analyzing your processes, costs, and other KPIs. Of course, not all analytics methods are created equally. Numerous software options are on the market to help you find ways to better streamline your operations, cut costs, and reduce your cycle times among other important factors.
Keep in mind, the best analytics tools provide real-time information when needed, so you're not lagging behind in any area. This feature also better equips you to respond to changes and problems as they arise. Some even allow you to get a step ahead of the game by anticipating sales trends and changes in your supply chain as well as other eventualities. With those tools, you'll be able to respond to changes proactively rather than reactively.
Use Technology to Your Fullest Benefit
These days, businesses have countless opportunities at their disposal thanks to the internet and modern technology. This can definitely work out in your favor if you know how to take advantage of it. Automating your business processes allows you to do just that.
No one is saying you should take the human element out of your company, but automation can give your employees and other members of your supply chain a helping hand. Using all the software, machinery, and other tools that are now available will help reduce human error, unnecessary losses, wasted time, and many other issues that may be negatively affecting your business.
From updates on shipping rates to notifying customers about changes in their order statuses, numerous processes can be automated. It's a good idea to incorporate additional types of technology into your daily operations. These could be asset tracking devices for your employees, fleet vehicles, and inventory. You could update your manufacturing, printing, packaging, and loading machinery and equipment or implement more efficient communications systems. Those are only a few of the possibilities.
Be Flexible
Obviously, the point of having a logistics strategy in place is to find out where your company is falling short and losing time and money and create a plan for improving upon those points. Keep your business running smoothly and effectively entails sticking to that plan. Still, nothing is constant.
Your sales and order volumes are going to fluctuate. Shipping rates vary. Links in your supply chain are bound to change. Even employees come and go. Those variations are going to affect your logistics processes in different ways, so you have to be willing and able to be flexible enough to adjust to those changes as they occur without causing a breakdown in your logistics strategy.
Don't Overlook the Value of Outsourcing
All those aspects are vital for creating and maintaining an effective logistics strategy. As is the case with so many things, though, it's much easier said than done. Covering all the essential KPIs as you revisit your current logistics strategy can be difficult. Making the necessary modifications is also a complicated, time-consuming process. Depending on all the changes you need to make, it can be costly as well.
Outsourcing some or all of those elements to a 3PL, or third-party logistics company, can make a world of difference. Third-party logistics companies already have all the personnel, tools, and processes in place to execute a well-structured logistics strategy for your company. All they have to do is customize their services based on your unique needs and expectations. Additionally, they happen to have on hand the knowledge and experience to do so quickly and effectively. Some of the factors covered by 3PLs are:
Warehousing and Inventory Management
Kitting
Product Inserts
Labeling
Order Fulfillment
Customer Invoices
Shipping and Transportation Management
By handing over the reins to a 3PL, you can rest assured every aspect of your logistics needs is covered. You'll have an effective and efficient logistics strategy in place that's maintained by experienced professionals. When changes arise, they'll automatically be integrated into the services you're receiving. When new tools and technology come to light, those will be incorporated as well.
Bringing Your Logistics Needs to a Team You Can Trust
Experts are quick to point out that businesses rarely benefit from keeping all of their supply chain operations in-house. Of course, reaping the full rewards of outsourcing requires choosing a team you can trust to handle your logistics needs completely and efficiently.
At Your Logistics, we're your full-service warehousing and fulfillment partners. Our team is dedicated to helping your company thrive and grow, and we know exactly what it takes to make that happen. Let us be your ally in making the most of all the advantages an effective logistics strategy can provide.