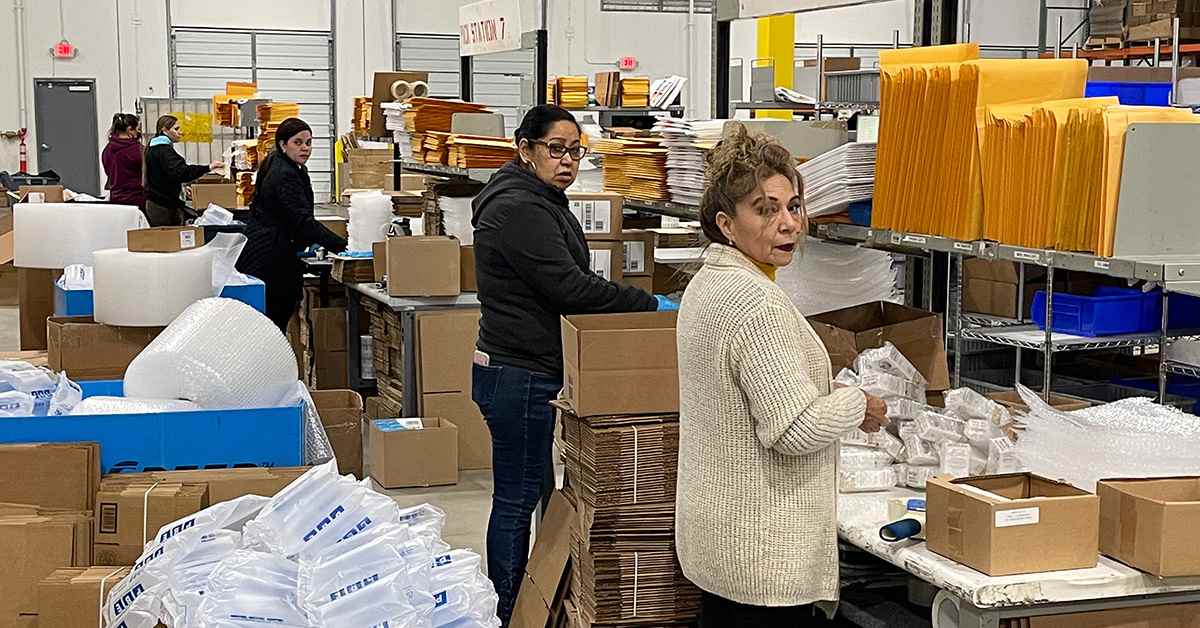 Calculating Shipping Costs for Online Stores
It should come as no surprise, given Americans' love of all things Internet-related, that the prevalence of eCommerce stores has been on the rise. Starting an eCommerce business requires less overhead than getting a brick-and-mortar shop off the ground, and online shoppers make up a larger market segment every year, so there are plenty of opportunities.
While starting an eCommerce business means doing away with expensive commercial leases and paying for local storage space, it also creates different expenses. The good news is that shipping costs can be passed on to the customer because people are used to paying for shipping even when they order from retail giants.
The primary issue for eCommerce entrepreneurs isn't how to pay for shipping but how to calculate shipping costs accurately. This article will offer a broad overview of the calculation process so you can better understand what to expect.
The Easiest Way to Calculate Shipping Costs
The easiest way for eCommerce business owners to calculate shipping costs is to work with a third-party logistics (3PL) provider capable of handling the process for its clients. Working with a 3PL also comes with the advantage of lowering shipping costs.
Because these large companies provide services for many smaller businesses, they can leverage their size to access lower shipping rates. Getting packages to their final destinations for less allows business owners to cut back on shipping costs and pass those savings on to customers.
Taking the DIY Approach
If you're not working with a 3PL, you'll have to calculate shipping expenses for each package separately. The process goes a little something like this:
Step One: Compare Quotes
The first step is to check the website of each delivery company that services the area in question for a shipping price calculator. This calculator will only give a broad estimate, but you can still use it to compare quotes.
Step Two: Enter Dimensions and Weight
USPS, UPS, FedEx, and other major carriers change their shipping rates depending on the item's size and weight. To get an accurate quote, enter the description of each package separately.
Step Three: Enter Locations
Shipping costs also vary depending on how far the item must travel. Enter the location of your warehouse, not the location from which vendors ship your goods. Online store suppliers charge their own freight shipping rates for ordering bulk inventory, but you have no control over that.
Step Four: Account for Administrative Costs
Once it's clear which carrier offers the lowest rate, add 10% to the quote. This extra money allows for packaging and administrative costs.
USPS Rates
The United States Postal Service (USPS) uses a tiered system to determine shipping costs. In addition to considering product dimensions and the distances the packages must travel, they charge different rates based on how often you use their services.
1. Retail Rates
The first tier of pricing is the retail rate. It's the price you would pay as an average person walking into the post office and mailing a package. Retail is the most costly USPS shipping tier.
2. Commercial Base Pricing
Commercial base pricing (CBP) rates are better for small businesses. To take advantage of the discount offered by this pricing tier, you'll need to sign up for a USPS postage account and purchase shipping software.
3. Commercial Plus Pricing
Commercial plus pricing (CPP) is reserved for large companies that can meet predetermined shipment volumes. CPP rates can save business owners several dollars per package sent, but only if they can meet the strict requirements.
How to Save Money Shipping With the USPS
In addition to the three tiers described above, USPS also offers cubic pricing. Instead of basing the shipment rate on the weight of the package, USPS calculates costs according to how much space the package will take up in the truck. Remember that cubic pricing can only be applied to packages weighing less than 20 lbs.
Private Carrier Rates
Private carriers like UPS and FedEx use a different system to determine shipping prices, and this system is a little less clear-cut. Like USPS, UPS, and FedEx charge the highest rates for retail shipping, and it's only once you hit a certain shipping volume, that you'll be eligible for lower rates.
Contract Rates
Neither UPS nor FedEx has a set structure for when and how to negotiate contracts for lower rates. The best way to set up a shipping contract is to start using the carrier's retail shipping program and then reach out once the store begins doing a sufficient amount of business. Contract rates can be negotiated depending on a company's membership in an association or as part of a savings program.
Dimensional Pricing
Like USPS, FedEx and UPS offer dimensional pricing; however, there is one big difference. Instead of being a fixed price that you pay depending on the package size, dimensional pricing applies to every shipment, regardless of whether you're paying retail rates or have negotiated a contract. The worst part about this system is that both of these major carriers calculate shipping costs based on both weight and dimensions and then choose the higher of the numbers.
Money-Saving Tips
Shipping costs can be prohibitively high for some small businesses. There's only so much that you can do about it if your shipping volumes don't meet the minimum requirements for setting up a shipping contract, but these tips can help:
Reduce package sizes
Get flat-rate shipping insurance
Switch from boxes to poly mailers
Research each carrier carefully
Find the Most Cost-Effective Solution
For small businesses, the most cost-effective solution for calculating shipping costs is to work with a 3PL like Your Logistics Corp. We have contracts with major carriers that allow us to access lower shipping rates, which we can then pass on to our clients. Reach out to discuss your shipping and logistics needs or request a quote online.