WooCommerce Fulfillment Services
Your Logistics seamlessly integrates with your WooCommerce store to handle your fulfillment needs.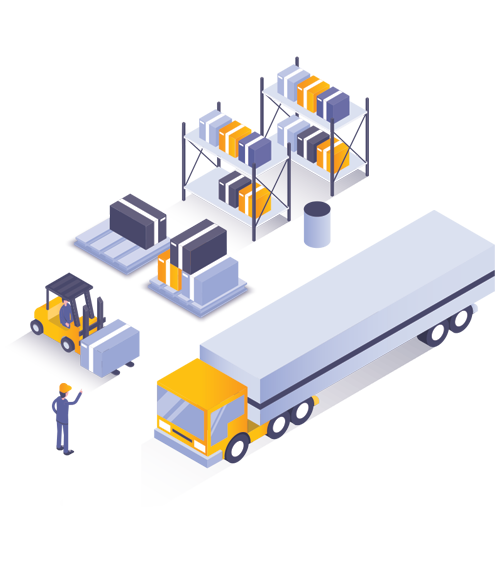 Let us help your eCommerce business grow.
Our 3PL Services are Affordable, Personal, and Professional

Let Us Take Fulfillment Off Your Plate
You'll Never have to worry about shipping again.

Increased Speed & Efficiency
Fewer errors means happier customers.

We Save You Time & Money
Allowing you to focus on your products and business.
WooCommerce Fulfillment Services and Solutions
As more businesses move toward eCommerce, it's becoming essential to have the best fulfillment software for your platform. it's a must to ensure that you can keep your customers happy. When it comes to WooCommerce fulfillment services, you need fast, reliable shipping and helpful tools for managing your orders. 
Your Logistics helps you and your customer find the most efficient shipping at the lowest cost. With speedy shipping for customers all over the map, we ensure your deliveries are quick and convenient without breaking the bank.
Automated Fulfillment of Your WooCommerce Orders
Your Logistics completes the journey between a customer order and the delivery. It's the perfect complement to a WooCommerce plugin because you don't need a developer to help you integrate the software. It's a simple process that you can do yourself. With automated fulfillment, the two services work together seamlessly to show you the complete order fulfillment process. You can watch your product move from order confirmation all the way through to the moment it reaches its destination.
Integrating your WooCommerce site with Your Logistics is easy. The whole process works in a few simple steps:
You connect your WooCommerce shop to Your Logistics and send out your products to us.

Our specialists distribute your inventory to our centrally located

fulfillment centers

in Dallas, Las Vegas, and Lewisville.

Customers place orders through your WooCommerce plugin normally. 

Your Logistics calculates the most efficient carrier and warehouse based on each customer's zip code.

Our techs then pack up the order, which is then shipped to the customer's door with fast, affordable ground shipping. 
Benefits of Your Logistics and WooCommerce
If you're using WooCommerce fulfillment services, you'll find that partnering with Your Logistics saves you money and keeps potential customers on your site to make more purchases. Your Logistics makes order fulfillment faster, cheaper, and easier so you can spend more time investing in your business.
Adding Your Logistics to your online store will unlock specialty services that help grow your customer base. You can fulfill orders faster with these unique benefits.
WooCommerce Fulfillment Software Features
Your WooCommerce fulfillment plugin helps you log and review detailed information about orders placed through your website. When you add Your Logistics to your online business, you'll enjoy smart software and user-friendly features that help you save time and money. 
At Your Logistics, we offers easy tools for inventory management, including:
Efficient order picking

Real-time inventory tracking

Automatic restocking notifications

Matching the best WooCommerce fulfillment warehouse and carrier for customers

Accurate tracking updates

Fulfillment timeline for each product

Customer dashboard

Platform integration

Analytics and reporting software

Return management services

Custom workflows
It's easy to improve your WooCommerce business when you get feedback on how a new promotion impacts your stock levels. Your Logistics helps you narrow down which slow-moving inventory is costs you money by sitting in storage. Once you know an item's average cart value, you can fine-tune your stock at each fulfillment center to get the most out of your storage space.
You'll get smart reminders when a WooCommerce fulfillment center needs restocking, as well as data on how many days of inventory you have left at each location. Over time, you can use sales data to predict product demand in different regions. Keeping various fulfillment centers stocked for your customers helps you grow a reliable, successful online business.
Partner With Your Logistics for Your WooCommerce 3PL Needs!
To get the best WooCommerce fulfillment services, you'll need excellent, dependable software that integrates seamlessly with the plugin you already know and love. Your Logistics partners with WooCommerce to find fast, affordable shipping that keeps customers coming back for more purchases.
When you use Your Logistics for your eCommerce platform, you'll get access to smart tools and algorithms that help you maximize your budget and manage your inventory without breaking a sweat. See your sales data over time as charts and graphs that break down the highs and lows of your business. 
With the best WooCommerce fulfillment services, it's easy to grow and make the changes your eCommerce shop needs to succeed.