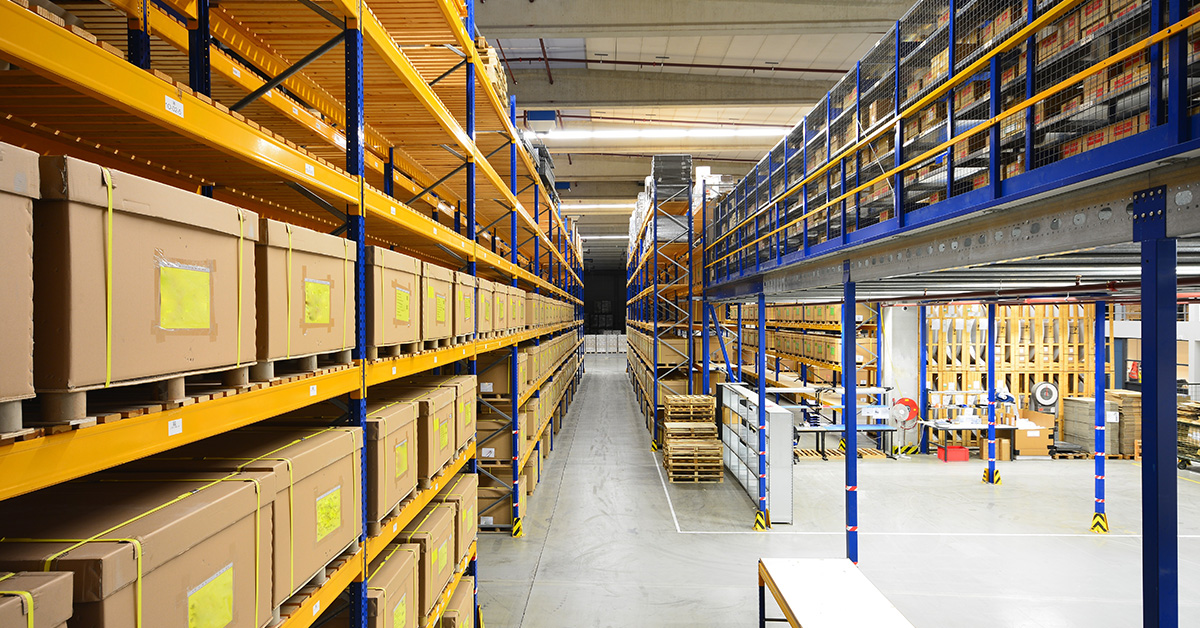 What is Order Fulfillment?
Order fulfillment is the process of receiving, processing, packing, picking, and shipping an order to your customer. It's a complex business that requires a skilled third party to complete for you. If done incorrectly or poorly will have serious consequences on your eCommerce online store success. For this reason, it's important to understand fulfillment best practices so that you can be confident in knowing what needs to be done from start to finish.
An integral part of getting an eCommerce business off the ground is to make sure that you have a successful retail order fulfillment strategy in place. This will allow your company to stay competitive and even help it build customer loyalty over time.
Fulfillment Order Strategy
When scaling your online store fulfillment, there is no one-size-fits-all strategy. It's important to keep some factors in mind when creating the perfect solution for you and your business.
1) Business Size and Order Volume
How many SKUs does your business currently sell? How many orders do you ship each month, and how much more will you be shipping next month?
If you are new to eCommerce, your fulfillment strategy will not likely be the same as that of Walmart Marketplace and Target. Your number of products sold and monthly order volume play a big role in finding suitable solutions for fulfilling orders.
If you have a limited product variety and are only shipping few orders each week, it may be more cost-effective to keep fulfillment in-house. If this is the case for your business, there's no need to invest in an inventory or warehouse management system that can handle hundreds of products at once.
If your business is growing quickly and the average order value is steadily increasing, you should consider when to outgrow the fulfillment strategy. It's important that eCommerce fulfillment strategies can scale with businesses as they grow.
2) Sales Channels and Technology
Where are you selling online? Are you on an eCommerce website, a marketplace or both? What is your e-commerce platform of choice?
Order fulfillment software that integrates with your eCommerce platform and online marketplaces can help you manage the entire process more efficiently. This will make it easier for you to get orders out without doing any development yourself, which is important because this work should complement what's already possible on those channels instead of complicating them or requiring extra effort from their end as well.
Also, ensure your technology streamlines the order fulfillment process, not complicate it. Your online orders should be pushed to you as they are placed and then automatically go through picking, packing, and shipping in a timely manner.
Furthermore, eCommerce businesses need to leverage technology that connects upstream and downstream activities of purchasing, manufacturing, sales, and product demand. This will help make more accurate business decisions. By having full visibility into inventory quantities across fulfillment locations with a system in place to prevent stockouts you can ensure better results for eCommerce companies.
3) Location
Some questions you may ask yourself when determining where to place your distribution center are:
Are your customers located in and around one region? Or do they span across the country, creating challenges of managing time zones? Do you have a large international customer base that requires knowledge of different languages, customs & regulations?
Customers don't want slow shipping. According to a survey, 24% of customers would cancel an order if the delivery was too slow and 73% expect affordable fast deliveries. To provide quick and reliable shipping without hurting your wallet, you should minimize how many different zones packages have to travel through when they are shipped out or received by their destination address.
A new way to save money on shipping is by centralizing your warehouses. By concentrating all of your shipments in one area, you can use ground shipping more and avoid expensive expedited fees for moving products across the country or even internationally.
This solution was created because it will help businesses that are currently sending out orders from rural areas reduce their costs significantly without compromising timeframes at all.
4) Customization
Are your products made to order? What about customization?
If you sell custom items like gift-wrapped or fragile objects, consider a more hands-on approach to your shipping supply chain. You have the freedom and reassurance when it comes to customization this way.
Where outsourcing fulfillment means giving up control over every detail of your order, being able to pack all orders yourself gives you flexibility and ensures that each item will be exactly how it's supposed to be.
Options for Order Fulfillment
There are many different ways to fulfill orders for an eCommerce business, but the three most common methods include outsourcing to a third-party fulfillment provider, merchant fulfilling your own products through your own warehouse and shipping them yourself, or using dropshipping.
1) Third-party Fulfillment
Third-party fulfillment is defined as the outsourcing of different tasks involved in fulfilling an order to another company. These processes can include: inventory management, generating optimized picking lists, packing boxes and shipping orders out; managing returns.
If you can't handle fulfilling all of your orders yourself, working with a 3PL can help automate time-consuming tasks. By freeing up the time taken by order fulfillment and allowing you to focus on growing your business instead, outsourcing allows retailers like yourself more flexibility in how much they want to outsource or manage themselves.
3PLs have not only the inbound and outbound logistics expertise that your business can leverage, but also an infrastructure capable of handling larger order volumes. They are invaluable when scaling or increasing delivery accuracy quickly is important to you as a business owner.
2) Merchant Fulfillment
Merchant fulfillment, otherwise known as fulfilling orders in-house and self-fulfillment refer to an eCommerce seller completing the entire order fulfillment process without a third party. In other words, they own their inventory and ship it from home or through another location instead of giving these tasks over to companies that specialize in this service. When first starting out online brands often opt for merchant fulfillment because outsourcing can be costly but also hard to scale when you are growing your business at such high rates.
When fulfillment volume gets high, you have two options: expand your merchant operations by investing in infrastructure or outsource to a 3PL.
For many businesses, this is simply too expensive for the investment it requires so they opt to go with outsourcing instead.
3) Dropshipping
Dropshipping is a more hands-off approach to both manufacturing and order fulfillment, allowing you to produce inventory without having it on hand. When an order comes in from a customer, the details are forwarded to your manufacturer who will ship directly out of their warehouse for delivery to consumers.
One of the major downsides to dropshipping is that you have very little control over your supply chain. This means if there are issues with inventory management or order fulfillment, it's almost impossible as a merchant to fix these problems yourself and instead must rely on manufacturers for help.
How Does the Order Fulfillment Process Work?
If you're considering outsourcing eCommerce order fulfillment to a 3PL, then it's important for you to understand what goes on in their warehouse. An eCommerce company might not be able to provide everything that customers need from the merchant themselves; perhaps they don't have enough manpower or lack physical resources such as warehouses and trucks.
For this reason, many companies decide to outsource some of these logistics processes by hiring third-party logistics (3PL) providers who can manage different aspects of supply chain management operations with greater efficiency than your business could do alone! Once a customer submits an order online at your store – here's how things go down:
Step 1) Receiving
Your 3PL needs your inventory in hand to start fulfilling orders. Receiving refers to the acceptance and storage of incoming inventory at their fulfillment center.
Not only does each warehouse have its own processes for receiving, but they also often require documentation from you that keeps things organized and timely so that shipping can begin sooner! Once received, items are stored on dedicated shelves or bins where order shipments will later take place.
Step 2) Picking
When a packing slip is pushed to your 3PL's order fulfillment system, it will assign the picking team. The picker receives an itemized list of products with quantities and storage locations at their facility located in which they must collect from specific spots within that are detailed on each document.
Step 3) Packing
Once all items in an order have been picked, it's time to get them securely packed up. Some 3PLs will charge for packing materials while others include them as part of their fulfillment services. Your 3PL will choose the best type of packaging that protects your products and meets any necessary requirements or regulations without going over a certain weight limit (i.e., dimensional weight).
These materials can include custom boxes, bubble mailers or poly bags, packing tape, and air fill. Some 3PLs allow you to stock your own custom boxes if you'd prefer to keep your brand front and center.
Step 4) Shipping
Once the order is packed, it's time to ship! Most 3PLs will purchase shipping labels from a variety of carriers on your behalf. Some partners with preferred carriers while others find more affordable options by comparing costs across all their choices.
One big benefit of having an outsourced fulfillment company ship orders is that major carriers pick up orders directly from the 3PL's fulfillment centers. This eliminates several steps for you and means your customers receive order to track information faster than if they had been shipped domestically by yourself (you can either automatically or manually share this info with them).
Order Fulfillment and 3PL Pricing Models
When it comes to eCommerce fulfillment, there is no one-size-fits-all solution. Each business has different needs and budgets that need specific attention when looking for a custom pricing model.
Questions to Ask When Choosing the Right Order Fulfillment Service
If you've decided to outsource order fulfillment, finding the right provider can be a difficult task. Options seem limitless with unclear pricing and dated processes included in many of these services. It is important that your 3PL will allow you to grow your business by providing positive experiences for both customers and yourself as well as handling inventory correctly so nothing goes missing or gets damaged during shipment.
Here are 5 questions to ask a potential third-party fulfillment company to make sure you find the right partner for your business:
How are you different from a traditional pack-and-pick 3PL?
How does your technology work? Which eCommerce platform integrations do you support?
Where are your fulfillment centers located?
Do you offer two-day shipping?
How can you help me offer a best-in-class customer experience?
Leave It to the Experts
Need help with order fulfillment? YourLogistics is a professional, reliable, and affordable warehousing service that stores the inventory for eCommerce businesses of all sizes. We can pack boxes to your specifications and ship orders quickly in the most cost-effective manner possible.