Shopify Fulfillment Services
Your Logistics integrates with your Shopify store to handle all of your fulfillment needs.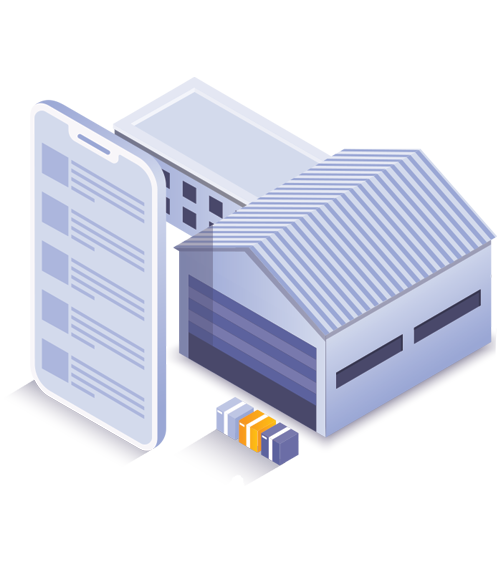 Let us help your eCommerce business grow.
Our 3PL Services are Affordable, Personal, and Professional

We Can Take Fulfillment Off Your Plate
You won't have to worry about shipping again.

We Improve and Increase Speed & Efficiency
Providing you with fewer errors and happier customers.

We Save You Time & Money
So you can focus on your products and business.
What is eCommerce Fulfillment?
If you own or manage an online store, one of the biggest challenges you face is getting your customers' orders filled correctly and on time. In fact, it is not an exaggeration to say that eCommerce fulfillment is the #1 key to keeping your customers happy and loyal, reducing cancellations and returns, and maximizing your profits.
But what exactly is e-commerce fulfillment, and what does it involve? Let us explain the eCommerce fulfillment process and how it can help grow your business.
Shopify vs. Your Logistics Fulfillment Services 
While Shopify has gone to considerable lengths to offer built-in, native shipping applications to its hosted businesses, many of their shipping applications still require a great deal of time-consuming manual labor on the back end.
You are also incurring additional fees just to use these shipping applications. Not only do you have to worry about supplies such as stamps and envelopes, you're still spending hours each week stuffing boxes and making trips to the post office. It's a time-consuming process, and you've got tons of other business tasks that need your attention.
What's worse is that Shopify will never treat its hosted business' shipping needs as anything more than a secondary concern. And they will not prioritize your customer care. But what if you could use a qualified and trustworthy third-party logistics provider such as Your Logistics? Outsourcing the most tedious and time-consuming elements of running your Shopify eCommerce business to someone else offers you many benefits. Most importantly, you'll free up valuable time for you, the business owner, to focus on building your customer base and brand.
State-Of-The-Art Technology to Streamline Your Shopify Fulfillment Needs
When you choose Your Logistics to be the 3PL provider for your Shopify store, you'll have access to several new technologies and fulfillment applications that will help you run your business more efficiently. Additionally, you can achieve consistent profit as well as sustainable long-term growth.
You can rest assured that your customers' orders will go out on time and to the right place, arriving safely and undamaged. At our network of state-of-the-art Shopify fulfillment warehouses, your business' shipping and logistical needs will sit squarely at the center of the business model. You are not just a secondary concern; our business is handling your shipping and logistics solutions.
Traditional postal solutions can be difficult to scale as your business grows. Our applications are designed to integrate with your Shopify store seamlessly. We can handle all the distinct elements of your business's shipping and logistical needs as we transition your store to automated fulfillment. Best of all, as your business grows, we can keep up.
Why Your Logistics Is The Right Choice For My Shopify Store
With plenty of third-party fulfillment services available - Shopify included - you need to take the time to consider which one works best for your business. Take a look at the following list. If you answer "yes" to most of these questions, then Your Logistics is the perfect Shopify fulfillment solution for you!
Do you own a Shopify-hosted business that ships more than 100 orders per month?
Do you want to stop wasting time packing orders and making trips to the post office so that you can focus on building your brand and expanding your customer base?
Do you want a trusted and reliable third-party logistics provider that will place your business' shipping needs first?
Do you want a state-of-the-art order fulfillment application that will provide auto-fulfillment of all Shopify orders?
Do you need real-time tracking of your inventory across an entire network of Shopify Fulfillment Centers?
Do you want a centralized shipping solution that will automatically identify the fastest and cheapest route for your customers' shipping needs?
You want to offer your customers the flexibility of two-day shipping nationwide and one-day shipping in some parts of the U.S.
Do you want to team up with a third-party logistics provider who will work with you to find affordable options for customers who require free shipping?
Do you want to increase traffic, build brand loyalty, expand your customer base, and take your business to the next level by outsourcing your shipping needs to a reliable third-party logistics provider?
Call Your Logistics Today
If you're considering outsourcing your Shopify business' shipping needs to a reliable third-party logistics provider, click here to get a quote from Your Logistics today. We would love the opportunity to help grow your business.