Your Logistics can "kit" your products for you, apply any relevant SKUs, then label and ship them as orders come in.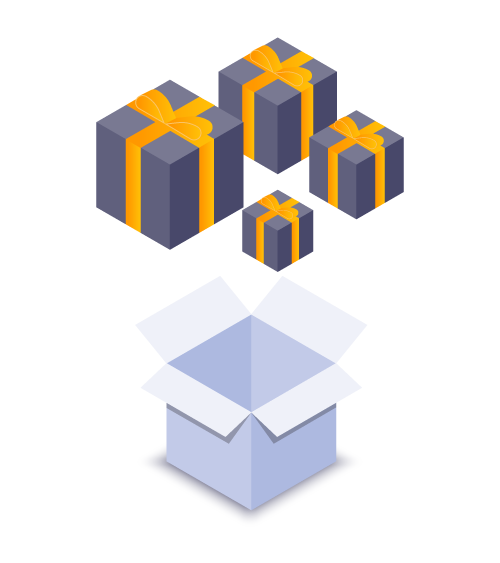 Let us kit your product bundles.
Our Product Kitting and Fulfillment Services are Affordable and Professional

Get Kitting Off Your Plate
Never worry about combining products or shipping again.

Increased Speed & Efficiency
Fewer errors. Happier customers. Higher volume.

Save Time & Money
Focus on product development and building your business.
Product Kitting Explained
Kitting operations are performed by a 3PL (third-party logistics) provider. We take a product or bundle's individual items, combine them, and create a kit, or bundle, that makes up an entirely different SKU. 
Working with Your Logistics, you eliminate errors by using experienced hands. Your products will be handled by a team comfortable with kitting that has procedures in place to avoid lost or misplaced items at scale.
By using a fulfillment service for your kitting, you streamline and simplify a complex shipping workflow. Every end-customers gets a neatly arranged bundle of products, exactly as expected.
We have watched several clients and partners increase their sales and grow their businesses by combining multiple products into kits or bundles. Typically, these collections of products come with a small discount, maybe 10 or 15% off the combined cost when ordered individually.
This allows you to:
Increase average order value (AOV)
Create special packages for different seasons, physical attributes of the customer, etc
Sell and ship more products in fewer packages
Create subscription kits for returning customers
Increase returning customer rate because often products work better together
and more
Kitting, Assembly, & Inventory Management
Kitting and assembly services meet your exacting business needs for shipping to customers. A kitting provider helps manufacturers prepare their orders in a scalable manner, simplifying production for bundling and SKU management, and even reducing shipping costs.
Inventory management is an essential component of fulfillment success. In eCommerce, you can't sell a full kit if a single piece is out of stock. Inventory management systems let eCommerce track items, but few e-retailers want to pay for expensive software or have the means to conduct in-house fulfillment.
That's where we come in!