Labeling for Product Fulfillment
Your Logistics ensures Labeling for product fulfillment is as accurate and seamless as possible.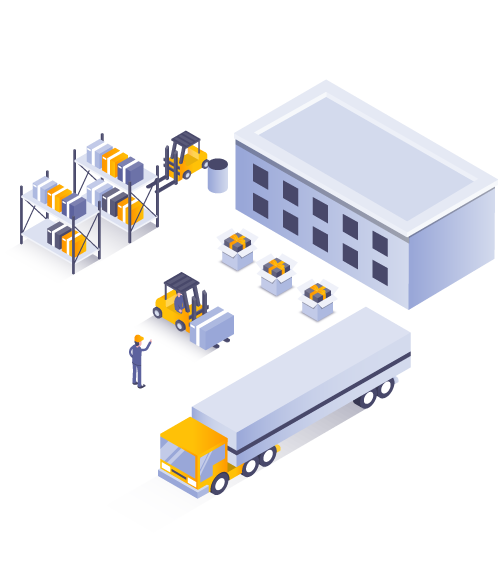 Let us help your business grow.
Our Product Fulfillment Services are Affordable, Personal, and Professional

Let Us Worry About Regulations
We make sure labels meet all regulatory requirements.

Increased Speed & Efficiency
Fewer errors. Accurate Labels. Happy customers.

Save Time & Money
Focus on your products and business. Let us handle labeling & shipping.
Our goal is to preserve your brand and provide your company with accuracy and efficiency for every packaged product and shipment. A logistics company should treat your business and your brand like their own, and we do.
Just as you do with your customers, we will keep you informed of what is changing in the shipping industry that might directly impact your company and brand. It's our job to keep your company fully compliant without missing a single order.
From industry standards to warning and safety statements, Your Logistics maintains compliance standards and accuracy with each order we ship for our customers, without sacrificing speed.
Your Logistics serves various consumer and business-to-business industries and our services offer many benefits and features in terms of 3PL labeling processes and compliance.
We stay up to date on industry shipping standards and regulations.

Our relationship commits us to your company's brand as an extension of your own offices and standards.

All labeling is completed in-house for all orders
Product Labeling Services
When it comes to product labeling services, you need an expert in executing regulatory requirements. Our company knows how to align your brand seamlessly with the regulatory compliance unique to your company's product industry.
You want the package labeling to not interfere with your brand while remaining compliant with shipping. With the rise in popularity of subscription boxes, we can meet the increasing demand head-on. 
At the heart of logistics is packaging, especially for third-party fulfillment. A full-service logistics center is capable of handling and managing a moving target. That is inventory for multiple clients and labeling and fulfilling every order accurately and consistently.
Does your company have specialty tape, boxes, packing material? Can we help you design them? Should your orders be built in a certain order or way? Do you prefer paper, peanuts, or air pillows as packaging (may depend on product)?
We work with you to figure out the details and get it right.
Labeling is no longer about peel-it and stick-it on a box. Today's business customers need a logistics vendor with 3PL shipping label capabilities that handle a variety of regulatory, technical, and customization requirements.
Your Logistics delivers on all of these, and more. Need something special, just ask!
Application Programming Integration
With product labeling services, there are two practical ways to handle product labeling. They can be produced by the logistic firm or generated by the client (or client's systems) and provided to the fulfillment center.
In the end, everyone needs to be on the same page so the process can happen seamlessly and on-demand. If you update your UPCs, you need to know what processes need to be executed so shipping doesn't skip a beat, etc.
Your Logistics works with you directly to establish an efficient strategy that includes plans for situations like this and others.