The Ultimate Guide To Choosing the Best eCommerce Fulfillment Warehouse
State-of-the-art eCommerce fulfillment warehouses ready to serve your business.
Let us help your eCommerce business grow.
Our eCommerce Fulfillment Warehousing Services are Affordable, Personal, and Professional
Running an online business can be rewarding, but success comes as a bit of a double-edged sword. The more you grow, the less likely you'll be able to continue storing and fulfilling your orders at internal facilities. Renting a local storage facility might work for a while, but eventually, you'll run out of space there, too. What to do?
Enter eCommerce fulfillment warehousing. These facilities come equipped with cutting-edge technology and the space and expertise needed to store, pick, pack, and ship items to your eCommerce customers.
You'll find more than a dozen order fulfillment services out there, but which one is right for your online store? How can you choose the eCommerce fulfillment facility that ticks every box on your "Must Have" list?
Below, you'll learn how to pick the perfect eCommerce fulfillment warehouse for your business.
"The proliferation of electronic commerce and the resulting rise in the number of online buyers, especially in emerging economies is anticipated to fuel market growth."
What Is an eCommerce Fulfillment Warehouse?
An eCommerce fulfillment warehouse, as the name implies, fulfills online orders for you. Which stores your goods, then picks, packs, and ships them when your customers order them.
How do they know when you get an order? The best ones have software that integrates directly with your website. When someone places an order, that information goes straight to the facility, where workers find the right items, pack them securely, and mail them to the customer. It's a hands-off process for business owners that can save them a ton of time.
eCommerce Fulfillment Options
Whether you're just launching your online store or have been in business for years, it pays to consider your multiple fulfillment options carefully before making a choice.
Self-Fulfillment
Many new businesses choose self-fulfillment when just starting, and for good reason. It is relatively cheap and gives you the most control over packing and shipping. If business is slow and you only get orders a few times per week, a self-fulfillment could make sense for you. 
As you grow, however, you may lack the space to store inventory at home. You might need to rent out space, which can cost hundreds or even thousands per month. At this point, a third-party fulfillment provider might be the better choice. 
Dropshipping
Dropshipping could be a smart option if you lack the means to produce and store your inventory. With this model, business owners work as middlemen who forward orders to the company that makes the product. 
Dropshipping can be appealing because you don't have to buy anything until customers place an order, which means you can get started with very little money. However, it has drawbacks, such as: 
Inventory can change in the blink of an eye, so products may sell out unexpectedly.

 

Profit margins can be low.

 

Dropshipping suppliers can make mistakes, which many customers will blame you for.

 
Third-Party Fulfillment
Also called third-party logistics (3PL), this route is similar to drop shipping in that a warehouse handles order fulfillment for you. The difference is that you own your products; they just house them. If you want to maintain control over your inventory while offloading the fulfillment responsibility to someone else, investing in a 3PL partner can be a wise choice. 
Benefits And Potential Drawbacks of Third-Party Fulfillment for eCommerce Companies
Not sure whether paying for third-party fulfillment is worth the cost? Here are a few perks and drawbacks to help you make your decision:
You won't have to worry about storing products at the office or in a storage facility across town.

You can forgo hiring employees to pack and ship orders for you. Even hiring just one person can seriously cut into your bottom line.

The majority offer customized packaging that can help your business boost brand recognition.

They start packing as soon as your business sends order information to them. The quicker your products ship, the happier your customers will be.

Many 3PL companies have locations in different states, allowing them to ship orders to customers even more quickly.

Some 3PL companies handle customer service, including returns, so you don't have to. That gives you more time to focus on what matters most: growing your business.

Many have temperature-controlled storage suitable for food and medical goods.

Good 3PL centers implement sustainability measures, such as fiber-based packaging, LED lighting, and automated energy-saving picking/packing processes.
Some have a minimum inventory amount, which means you'll need to ship a certain amount of inventory each month to qualify for storage. If you run a small business, you might not meet this requirement.

Some 3PL companies charge setup fees. You'll also have to consider receiving fees, pick/pack fees, and monthly storage fees. If you're not careful, these fees could add up quickly.

Shipping times may be poor if you choose the wrong location. For instance, if most of your customers live in a big city, such as Dallas, choosing a partner in rural Montana doesn't make sense.

There's a risk of running out of stock if you can't send inventory fast enough, which could lead to unhappy buyers.
Traditional Warehouses vs. Fulfillment Centers
It's important to know that traditional warehouses and fulfillment centers aren't quite the same thing.
Traditional warehouse spaces simply store your inventory and do not handle any of the picking, labeling, packaging, or shipping. If you opt for a traditional, those responsibilities fall to you. However, they can be a good choice if you need a place to store your inventory for the long term. For instance, some businesses store seasonal items at these warehouses and then send them to fulfillment centers when they're ready to sell.
eCommerce warehouse fulfillment centers are the opposite. You can store your inventory at one (or more), then have the center take care of all packaging and shipping. Plus, unlike regular warehouses, many handle returns and refunds.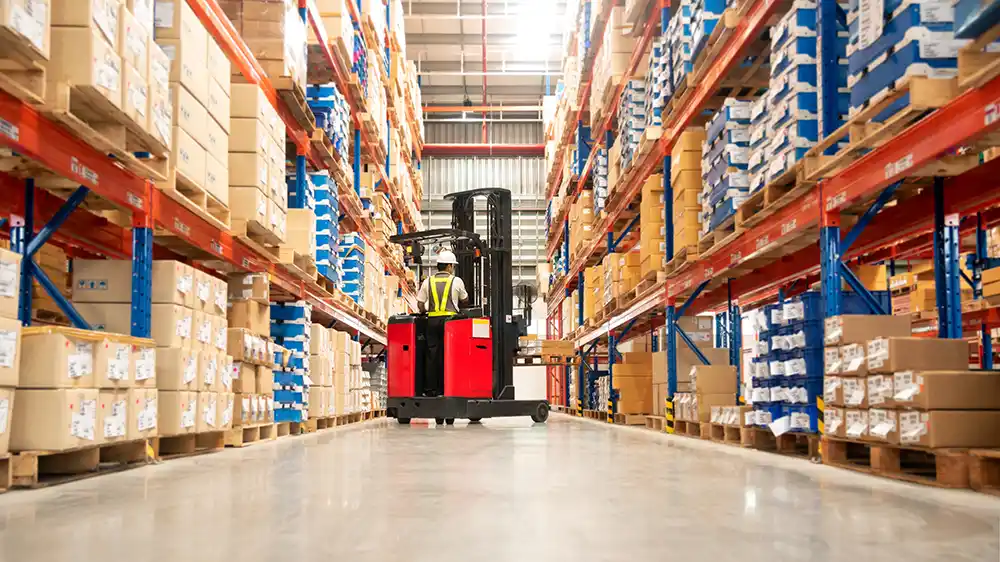 The eCommerce Fulfillment Process
How exactly do eCommerce fulfillment warehouses work? If you've never taken a tour of one, the process can be a bit of a mystery. Here's what happens when you work with a good one:
You send your inventory to an eCommerce shipping warehouse for storage. The majority of them are very large, allowing them to store hundreds or even thousands of your products in one convenient location.

Your items will receive a stock-keeping unit (SKU), which allows workers to locate and identify your products when someone orders them.

A customer places an order on your online store. The order information, including the customer's name, address, and how many products they want, goes straight to the 3PL partner.

The item is located (some use AI-powered robots to help with this), then packaged and shipped to the customer. Several fulfillment companies have different locations to deliver orders to customers more quickly from the closest facility.

If a customer decides to return an order, the 3PL will handle that for you. Workers will assess the returned product, then return it to shelves to sell again if it's in good condition. Some will even process refunds for you.
How Virtual Reality (VR) and Machine Learning Take eCommerce Fulfillment to the Next Level
Warehouses store thousands, sometimes millions, of products at a time. Have you ever wondered how workers can manage all of that inventory? High-tech tools such as automation, virtual reality, augmented reality (AR), and machine learning are the answer.
VR creates a computer-generated simulation, while AR overlays computerized objects on top of our current reality. For instance, with AR, companies can better visualize how products fit on shelves or in shipping trucks. Warehouses use this tech to optimize storage space and improve sustainability measures.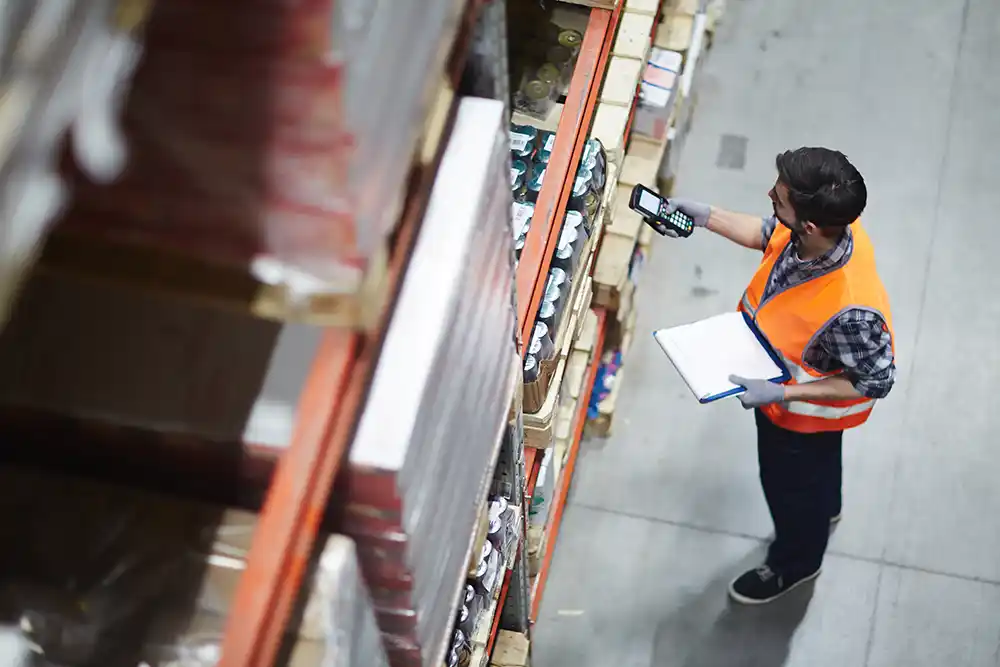 Machine learning (ML) is a type of artificial intelligence (AI) that teaches computers to make decisions based on data sets. Some types of ML can even analyze events and come up with brand-new solutions based on the data that programmers give them.
Here's how these technologies help 3PL companies fulfill orders for your online business:
Transportation management systems can optimize routes, forecast product movement, track shipments, manage fleets, and generate billing.

Software-driven management systems allow employees to spend less time on cumbersome processes and more time on picking, packing, and shipping orders.

They can use ML systems to train employees and help them work more efficiently.

AI can provide analytics on market trends and predict the popularity of certain items at different times of the year, allowing them to keep up with fluctuating demands.

Automation can speed up the picking, packing, and shipping processes.
Top Five eCommerce Fulfillment Warehouses for Online Stores
With so many 3PL centers to choose from, determining the best one for your eCommerce store can be a challenge. Below, you'll learn about the top five fulfillment service providers to help make your decision easier.
Your Logistics Corp (that's us!) offers seamless eCommerce fulfillment warehousing with software that perfectly integrates with your favorite systems and platforms. Customers have this to say about Your Logistics:
"They've managed to cut our costs, improve our shipping time, and reduce our error rate."

"Their team is responsive and easy to work with."

"Fast unloading and very friendly staff."
Unlike other "big" 3PL companies that don't give your business the time of day, Your Logistics prioritizes personalization and building relationships with our customers.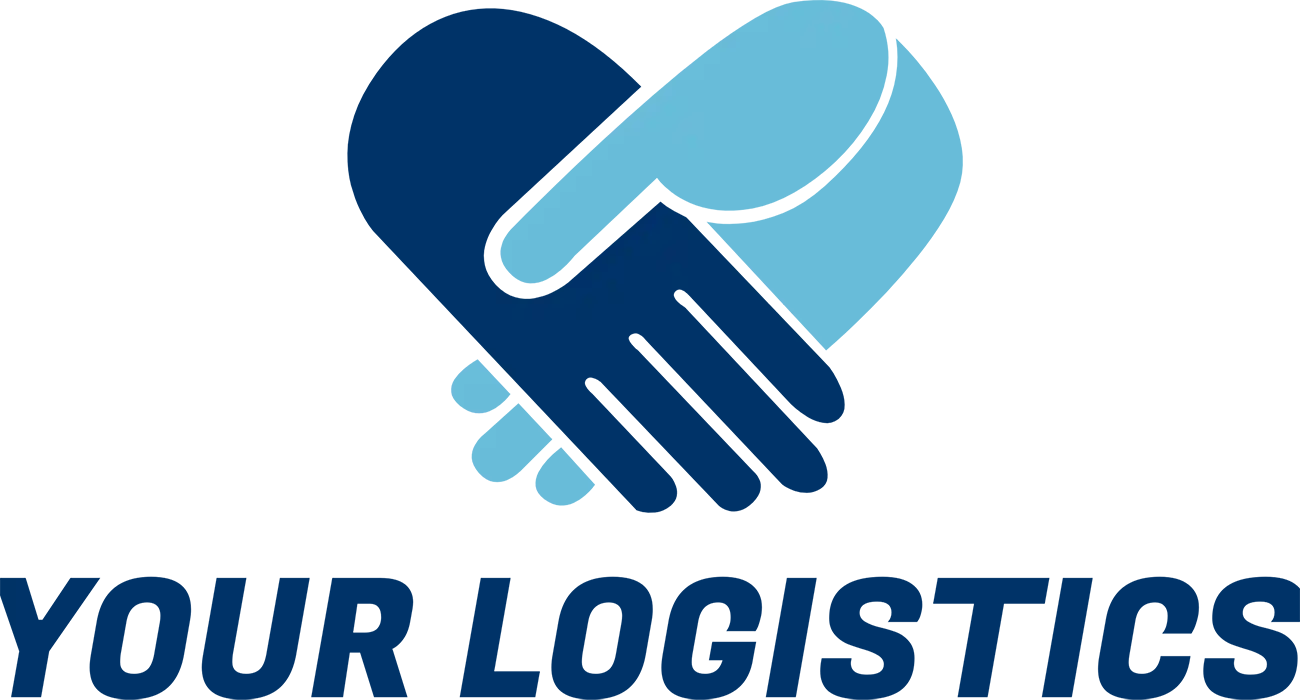 Here's what you get when you go with Your Logistics:
We quickly and efficiently receive your inventory into our warehouses.

We safely and accurately store your inventory to avoid costly shipping mistakes.

We pick and pack your items with precision and care.

We can bundle multiple items together under one easy-to-identify SKU. Offering bundles to customers helps boost your bottom line.

We work with different shipping providers, including UPS, FedEx, and USPS, to get you the most affordable rates.

We keep tabs on your inventory and send an alert when you're running low on stock.

You always have access to us, including on-premise account managers.
Want to add customized add-ons such as gift wrapping, marketing inserts, or thank-you cards? No problem! Your Logistics will gladly customize any order for you.
What about integrations? If you sell on Shopify, Magento (a.k.a. Adobe Commerce), BigCommerce, WooCommerce, or a variety of other platforms, you're in luck. We fully support integrations for these ultra-popular eCommerce platforms. Your Logistics also integrates with Amazon, Walmart, eBay, and other platforms.
Here's why we think Your Logistics Corp is the best 3PL company:
Transparent pricing and no hidden fees, so you'll never end up guessing about how much you have to pay.

Personalized customer service and a team of logistics experts who truly care about you and your business.

Automation that boosts packaging speeds by up to four times compared to conventional pick/pack methods.

Strategically located eCommerce warehouses in Dallas, Lewisville, Las Vegas and Hagerstown to help your orders reach customers in two days or less.

Real-time tracking updates so you always know exactly where orders are.

Subscription fulfillment services (offer customers bundles of food, beauty products, and much more)

.
We'd love to have you as a customer, but Your Logistics may not be right for you if:
You're shipping fewer than 500-1000 orders per month.

You want a "big" 3PL company with lots of overseas centers.

You're looking for a storage-only solution.

You're looking for the best fulfillment center with no personality. At Your Logistics, we focus on building strong relationships with our customers, and we do whatever it takes to help them and their businesses succeed.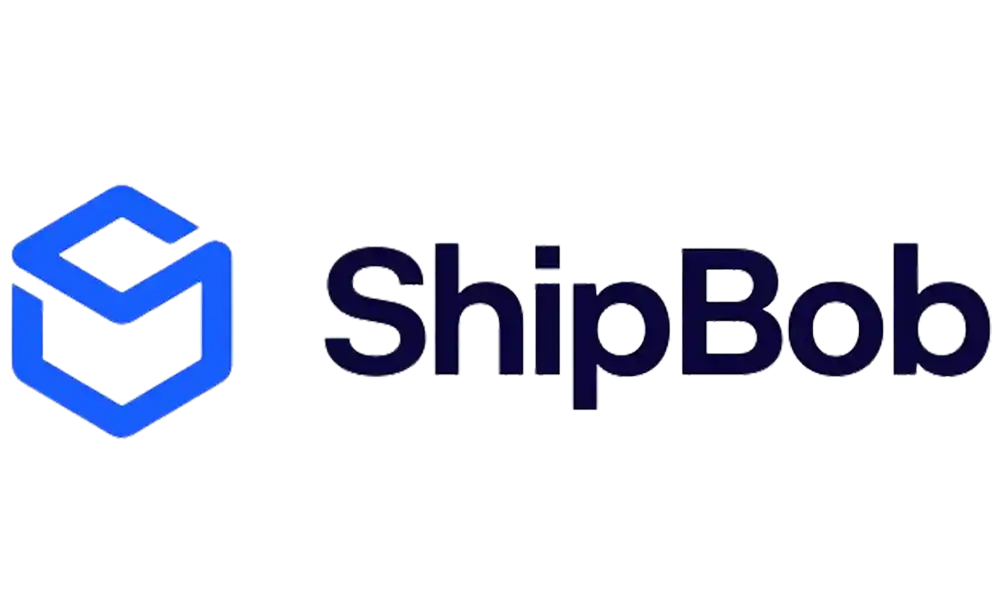 ShipBob is one of the biggest 3PL companies in the world. It has multiple U.S. locations, plus five overseas centers to handle orders in other countries. Operating out of:
Dallas/Fort Worth, TX

Chicago, IL

Atlanta, GA

Bethlehem, PA

Several cities in New Jersey

Canada, Australia, Poland, and the UK
Some of the globe's biggest corporations partner with ShipBob to handle order fulfillment, including Kroger, Walmart, Target, and Neiman Marcus.
ShipBob offers two-day delivery and has no monthly minimum order requirement. It also offers omni-fulfillment for customers ordering items across different platforms, such as Amazon and eBay stores. This 3PL handles dropshipping as well.
Intuitive software that lets businesses track stock levels, manage orders, and see alerts when inventory is low

Automatically share tracking information with customers

Plenty of locations to choose from
The company works with a lot of very large businesses, which means customer support response time can be slow and impersonal.

Every kitting action, such as bundling items into a single SKU, incurs an extra fee
Red Stag Fulfillment is a 3PL company geared toward small and medium-sized eCommerce companies. The company specializes in handling fragile, heavy, oversized, and oddly shaped items, which can be appealing to businesses that sell glass, electronics, or furniture products. They are FDA-certified, making them a good choice for businesses that sell food, cosmetics, and medical items.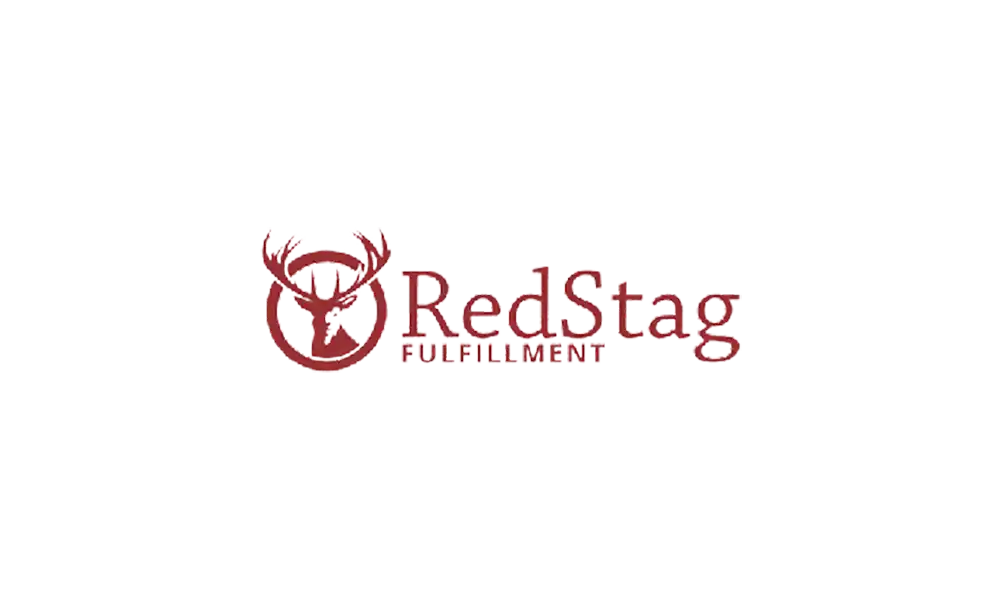 Red Stag is Seller-fulfilled Prime (SFP) eligible for Amazon businesses, and the company offers batch fulfillment programs.
This 3PL company promises on-time shipments, pick/pack accuracy, and zero shrinkage. It claims it can reach 96% of the U.S. with two-day shipping.
Pros of Red Stag Fulfillment include:
No long-term contracts

Good for oversized items

Service guarantees (if the company loses or damages your inventory, it pays you for the full cost of the items)
Drawbacks of this 3PL include:
Only two locations (located in Tennessee and Utah)

Customer support is only available during business hours

Expensive pack and pick fees

The dashboard isn't user-friendly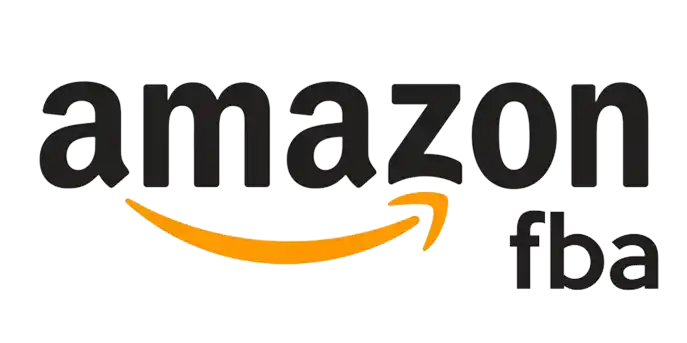 Fulfillment by Amazon (FBA)
FBA is a fulfillment service geared toward Amazon sellers. If you've ever ordered something from Amazon and received it the next morning, you're already well aware of what this global behemoth can do.
Through the FBA program, Amazon handles every phase of the order fulfillment process, from warehousing to shipping. It takes care of refunds, too.
If you sell on Amazon, signing up for the FBA program can be a no-brainer. Through it, you can offer free shipping to Prime customers, deliver orders at lightning speed, and even boost your chances of scoring the coveted "Buy" box.
One good thing about FBA is that you don't need to rely on it as your sole 3PL partner. You can sign up for FBA for your Amazon store and partner with another company to handle orders through your website.
Pros of Amazon FBA include:
24/7 customer support

FBA sellers can boost their product rankings in Amazon search results

Customers trust the Amazon name
FBA has a few drawbacks to consider:
Amazon is rather strict about its packaging and labeling requirements. If you don't follow them to the letter, you'll have to pay extra fees for Amazon to fix your mistakes.

You'll pay fees for items that sit for a long time.

Amazon has a no-questions-asked returns policy, which means you could see an uptick in refunds.
Flexport (Formerly Deliverer)
Flexport is a logistics management and wholesale fulfillment company that offers warehousing, distribution, fulfillment, and returns. The company says that businesses can boost sales by up to 25% with its special Fast Shipping badges, which you can place on your website or online store at no extra charge.
Flexport integrates with many popular storefronts, including eBay, Shopify, Etsy, Walmart, and Facebook Marketplace. Its open APIs allow you to customize logistics, and the company has a large network of warehouses and distribution hubs around the world.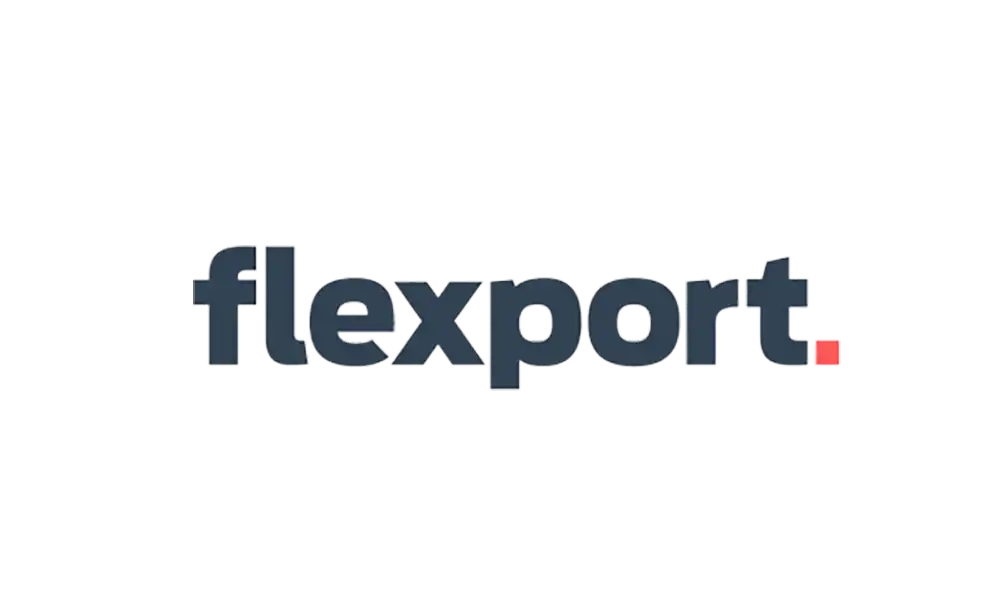 Some of its locations include:
Los Angeles, CA

Chicago, IL

Plano and Dallas, TX

Bellevue, WA

Atlanta, GA

Plus offices in Hong Kong, Italy, South Korea, Germany, and Spain
Flexport's dashboard allows you to see your entire supply chain in one easily accessible location. You can scale up or down your shipments in seconds to meet customer demand, too.
Flexport specializes in solutions for:
eCommerce Orders

Nonprofits

Global brands

Wholesale distributors
Perks of Flexport include:
Customers can see where shipments are located in real-time

Clear pricing

Strong dashboard with lots of must-have logistics features
Customer service can be slow, and some business owners say it can take several days to get a quote or response to their questions

Costly inbound and long-term storage fees

No dedicated account representative for businesses that store small amounts of inventory
Choosing The Best eCommerce Fulfillment Services
Storage and Fulfillment Fees
How much will it cost? They have wildly different storage and fulfillment fees. You'll typically pay: 
Setup fee (some companies have no setup fee, while others may charge considerable sums)

 

Receiving fees (charged by the unit, pallet, or hour)

 

Monthly storage fees (charged by the pallet or square foot)

 

Pick/pack fees (typically pennies per pick)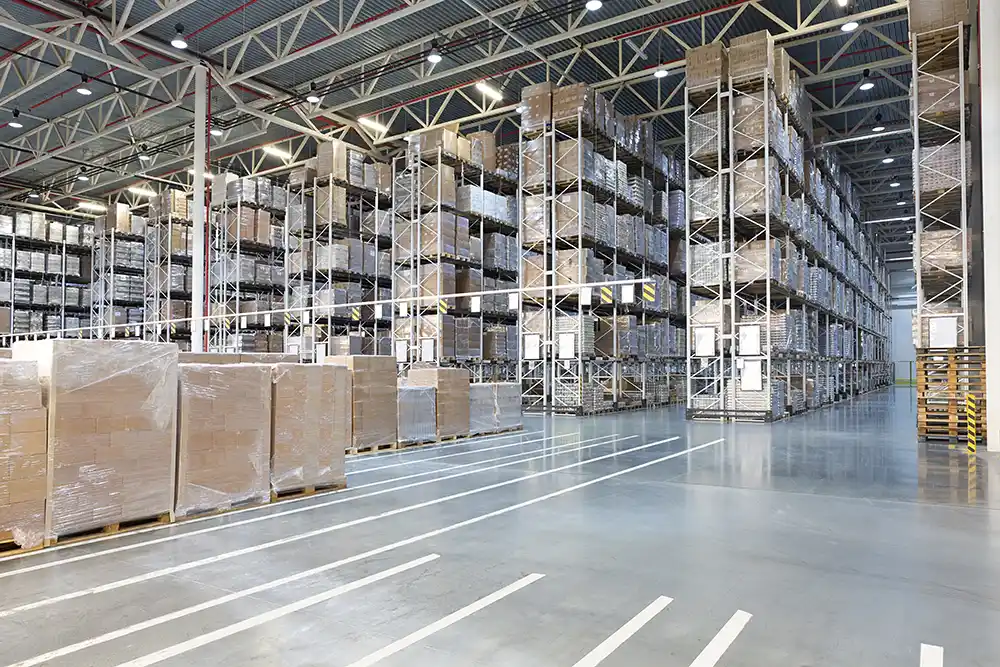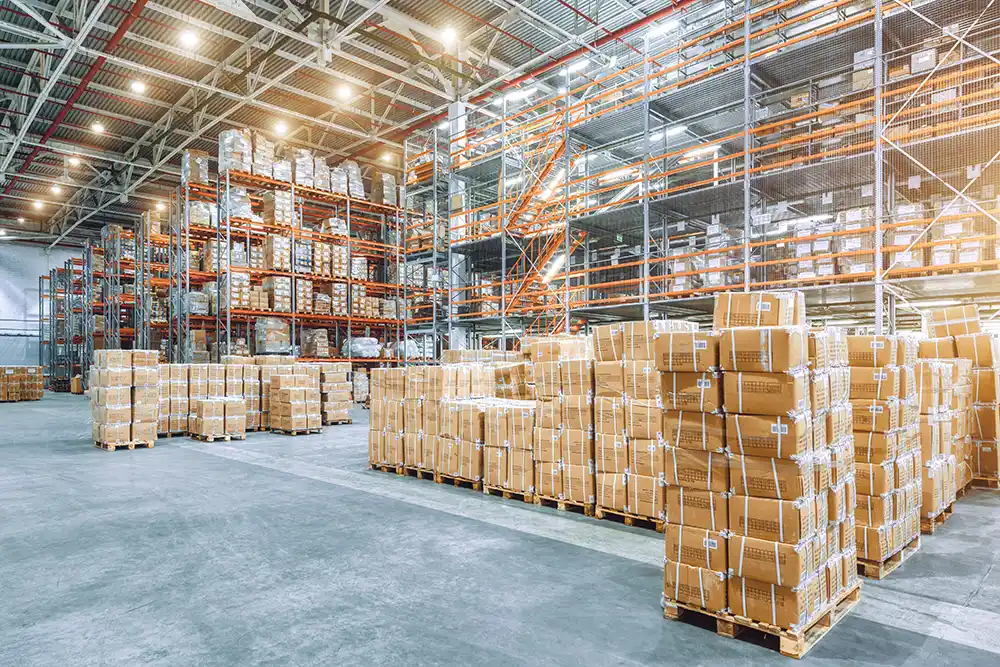 Fulfillment Center Locations
Where are the company's locations? This is one of the most important factors to consider when choosing a 3PL company. If you have lots of customers in Canada, for instance, it doesn't make sense to choose a company that only has locations in California and Florida. 
Most 3PL companies have at least two, so they can guarantee two-day shipping anywhere in the U.S. 
How fast can they ship orders to customers? If the company doesn't offer two-day shipping (nearly all good ones do), steer clear of it and choose another 3PL provider instead. 
The more warehouses a company has, the faster shipping will be. However, reputable 3PL companies can get orders to customers quickly with few locations, as long as those warehouses are strategically located across the U.S. Your Logistics, for instance, has four and can deliver orders quickly no matter where customers live.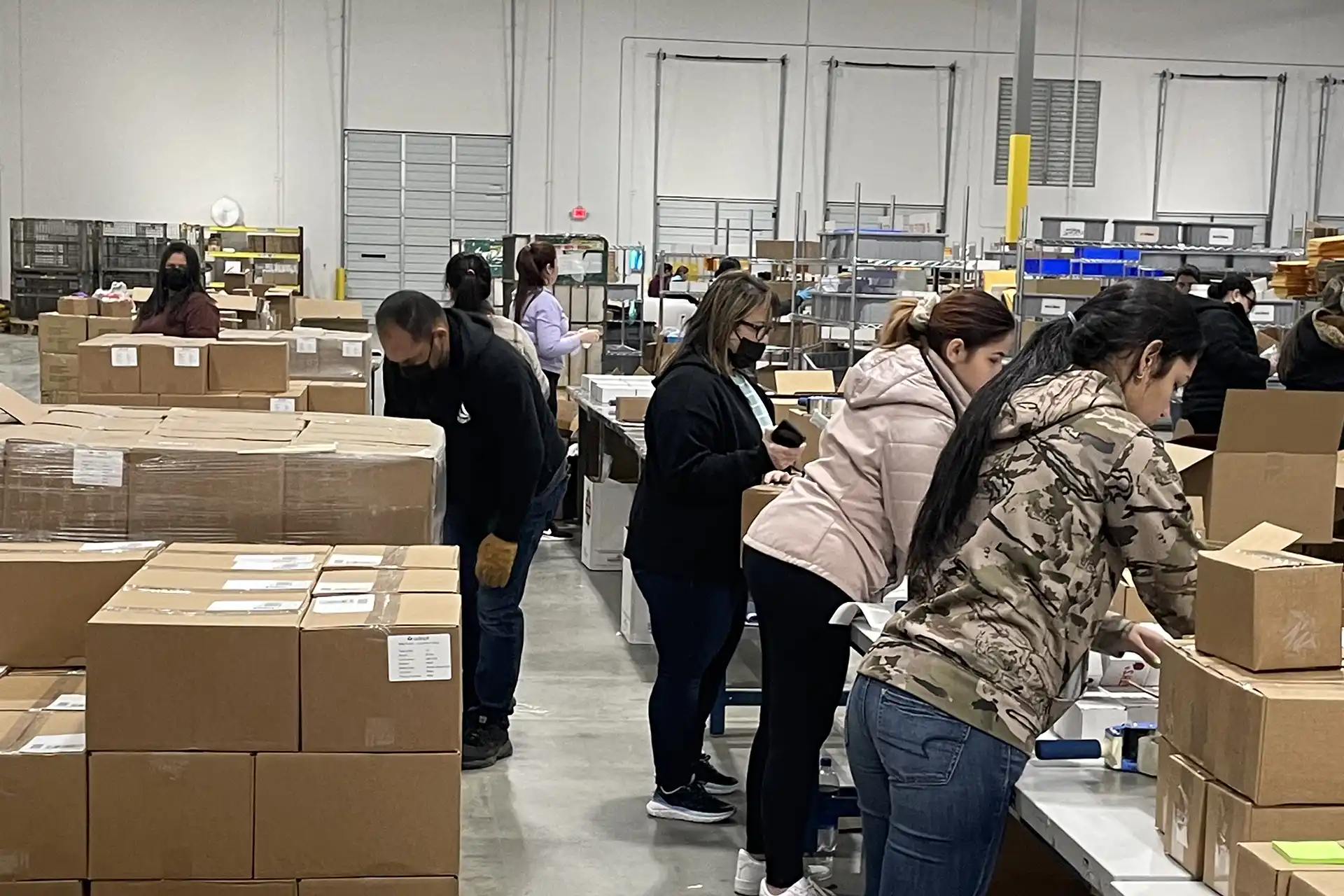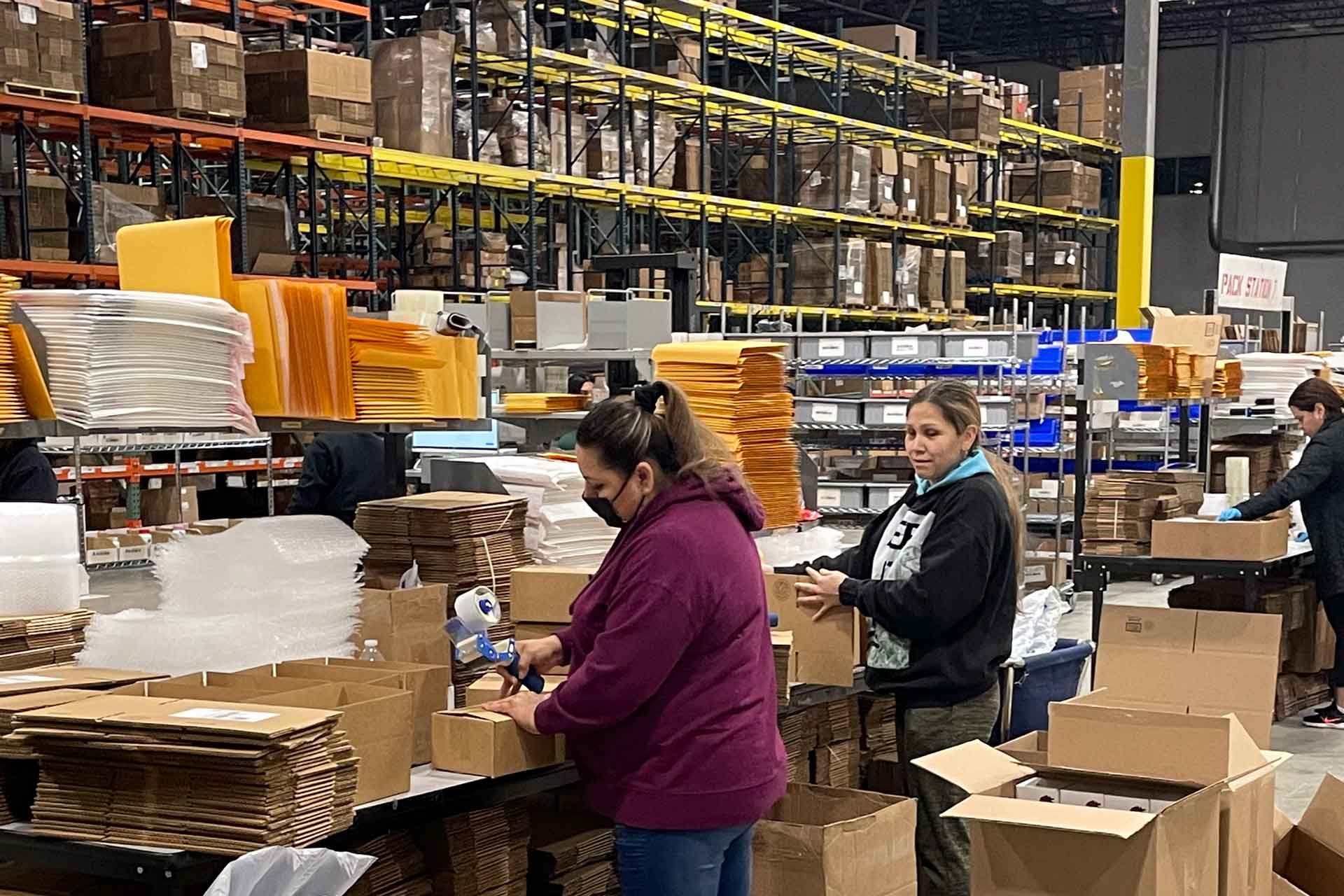 Does the fulfillment center specialize in working with eCommerce businesses? Some mainly serve brick-and-mortar companies, which could mean they don't truly understand what online businesses want and need. 
If you're looking for a 3PL company that really "gets" eCommerce businesses, you'll love Your Logistics. We know customer satisfaction relies on speedy shipping, and when you choose us, that's exactly what you'll get. 
Do you know where your orders are? With some 3PL companies, you're left in the dark while orders move to the customer's door. That can be a big problem if an order goes missing or gets damaged in transit. 
Reputable 3PL companies should offer robust tracking software so you can keep tabs on orders from anywhere.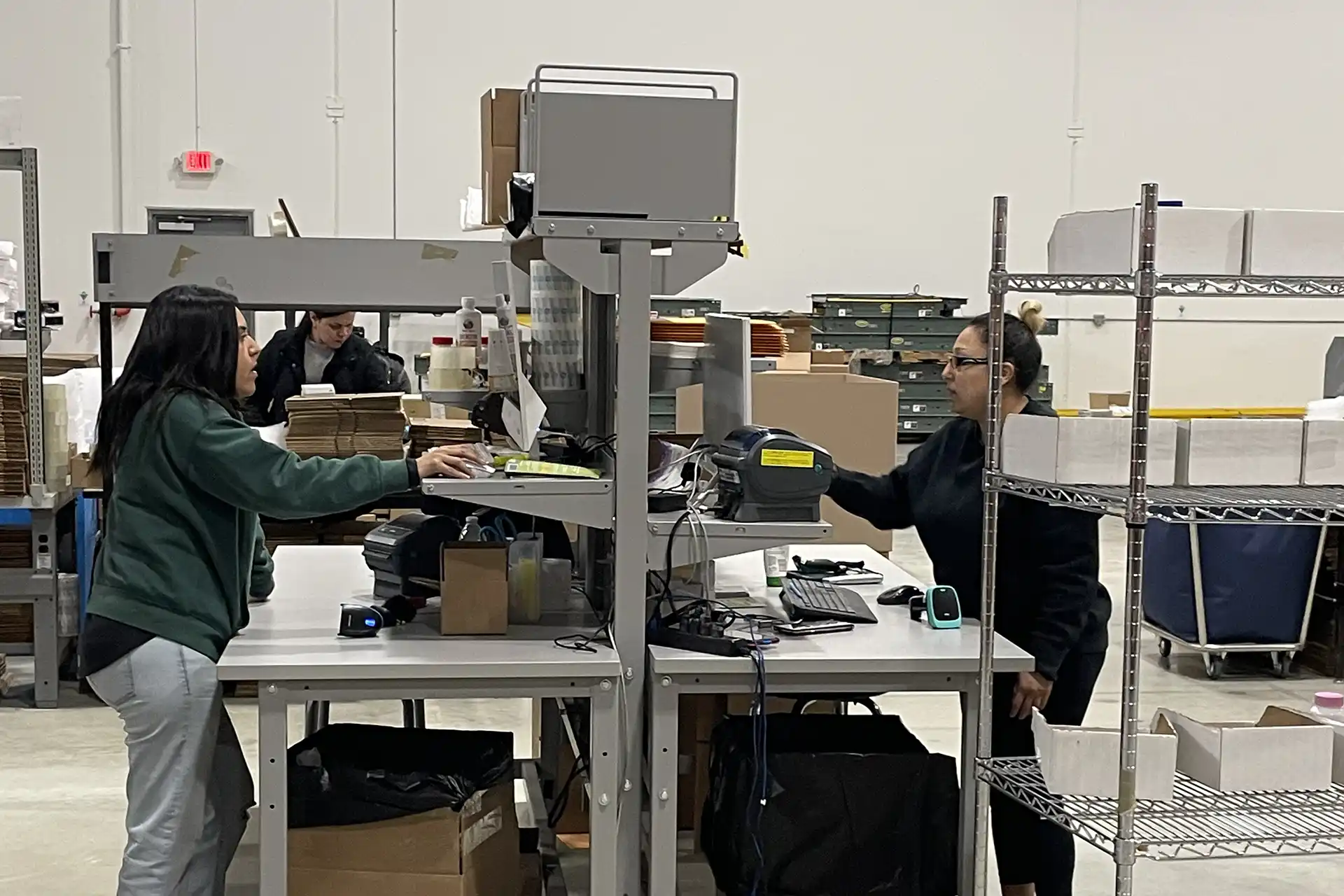 When Should You Switch to Third-Party Order Fulfillment Companies?
This is a common question many eCommerce business owners have, and it doesn't quite have a clear-cut answer. When should you move from in-house fulfillment to a 3PL company? Consider the following scenarios:
Are you so busy that you're struggling to keep up with order fulfillment in-house? While this is a great problem to have, your business could suffer as a result if you're slow to ship. 3PL companies ship much faster than you might be able to.

Does your business grapple with uneven sales cycles? If so, it's tough to know how much product to keep in stock. By using a fulfillment warehouse, you can keep inventory on standby so it's ready to ship when someone orders.

Are you outgrowing your existing space and want to skip hiring more employees or building out an entirely new area to work in? If so, outsourcing is an excellent option.

Do you ship around the country or worldwide? Shipping can be slow if you only send orders from one location. Having shipping locations in multiple states makes sure your orders get to customers quickly.
Frequently Asked Questions