BigCommerce Fulfillment Services
We handle your fulfillment needs so you can focus on doing what you do best.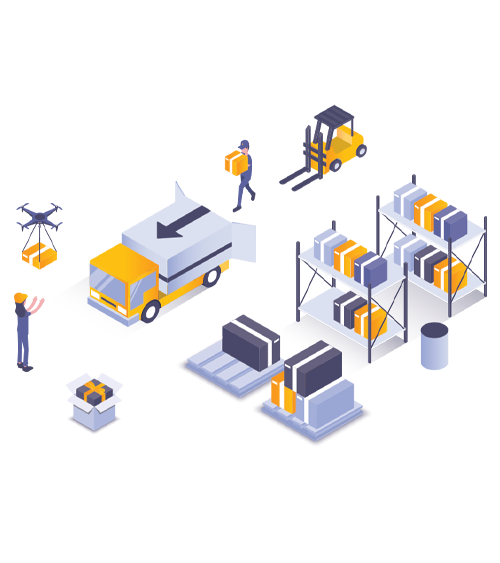 Let us help your eCommerce business grow.
Our 3PL Services are Affordable, Personal, and Professional

Get Fulfillment Off Your Plate
Never worry about a shipping again.

Increased Speed & Efficiency
Fewer errors. Happier customers.

Save Time & Money
Focus on your products and business.
Seamless Integration With BigCommerce
Say goodbye to hours of printing labels, folding boxes, counting inventory, and waiting in line at the courier. We can handle bulk orders, restocking, and returns. Our system tracks everything in real-time so that you can view your inventory from your desktop.
The faster and easier your customers get what they ordered, the more likely they will order again. Accurate fulfillment minimizes cancelations and returns that otherwise take away from your profits.
If you've never used BigCommerce order fulfillment services, scroll down to learn how it can help and why you should use it to help your business outperform the competition.
Our easy-to-use BigCommerce fulfillment software has a user-friendly customer dashboard. It allows you to see orders, get inventory notifications, manage orders, run reports, and more. Your Logistics has a full suite of inventory management tools you can leverage to grow your online business.
We efficiently pick and pack from your inventory using any priorities and conditions you set with each order. If you have special packaging needs, promotional inserts, or a zero-waste policy, Your Logistics can accommodate you.
We will even handle kitting and gift wrapping, both ideal for high-volume retail holidays. Put together various items for a monthly subscription box or build demographic-specific bundles.
Benefits of Outsourcing Your Order Processing Workflow
With BigCommerce, you're already engaging with your customers on a powerful platform. Adding Your Logistics to that workflow helps you extend that powerful tool a step further. The best part is that the process is easy and painless because we've already set up the integration.
Once we link to your BigCommerce account, customers will continue to order how they're used to ordering. Once each order is confirmed, it routes to our nearest warehouse, where our staff will pick and ship your products. From the customer's perspective, the only change they see is faster service.
Should You Handle Your Own Order Fulfillment?
At first, handling your own order fulfillment, especially when the company is young, can seem like a good idea. As the business grows, the burden of order fulfillment does too. Your passion is likely in your product design, not in shipping and handling. 
Most companies wouldn't start their own sewage division so that they could have plumbing in their offices. Why have an entire fulfillment division when you can outsource that work to a reliable 3PL fulfillment center?
Your Logistics cakes care of everything from the moment your customer clicks "confirm" on their order. We handle packing your products, shipping costs, general supply costs, inventory control, security, inventory staff, software contracts, and property upkeep. We'll even assist with returns and restocking.
Research has shown that one of the top reasons customers abandon online shopping carts is the cost of shipping. The customer has already found their way to your site, gotten ready to buy your products, but abandoned the sale at the last minute. Over one-third of online shoppers will abandon a potential purchase if shipping is too expensive.
When you attempt to do everything in-house, you bear the financial burden alone and have to contend with all of the following:
Purchasing or leasing a warehouse where you can store your inventory
Utilities
Property upkeep and repair
Security
Complying with OSHA regulations
Employees to stock and pull inventory
Maintaining inventory control
Software contracts
Packing supplies
Shipping charges
Customer returns
Re-stocking
Each of these expenses eats into your bottom line. Worse, they demand your constant attention and force you to take your attention away from the things that made you successful in the first place.
You can reduce the cost of shipping by using a BigCommerce fulfillment center. Then, pass those savings on to your customers. The lower the cost of shipping, the more likely customers will follow through with their purchase.